Preparation
In a large pot over medium-high heat, brown the eggplant and onion in ¼ cup (60 ml) of the oil. Season with salt and pepper. Add the garlic and cook for 1 minute. Set aside in a bowl.

In the same pot, brown the mushrooms with the pepper flakes in the remaining oil. Set aside with the eggplant.

In the same pot, brown the bell peppers and zucchini. Add oil, if needed. Return the eggplant mixture to the pot. Add the tomatoes and thyme. Stir well. Bring to a boil and simmer gently for 15 to 20 minutes. Remove the thyme and add the basil. Adjust the seasoning. Serve with pasta, fish, grilled chicken or on pizza.
Note
Ratatouille is a basic vegetable dish from the southern region of France, particularly Nice. It contains eggplant, tomatoes, zucchini, onions, peppers and garlic. Each vegetable is first cooked on its own and then everything gets gently stewed together. Some elements can vary, including adding vegetables (such as mushrooms here) or various aromatic elements (such as olives). It is delicious on pizza.
To help you with this recipe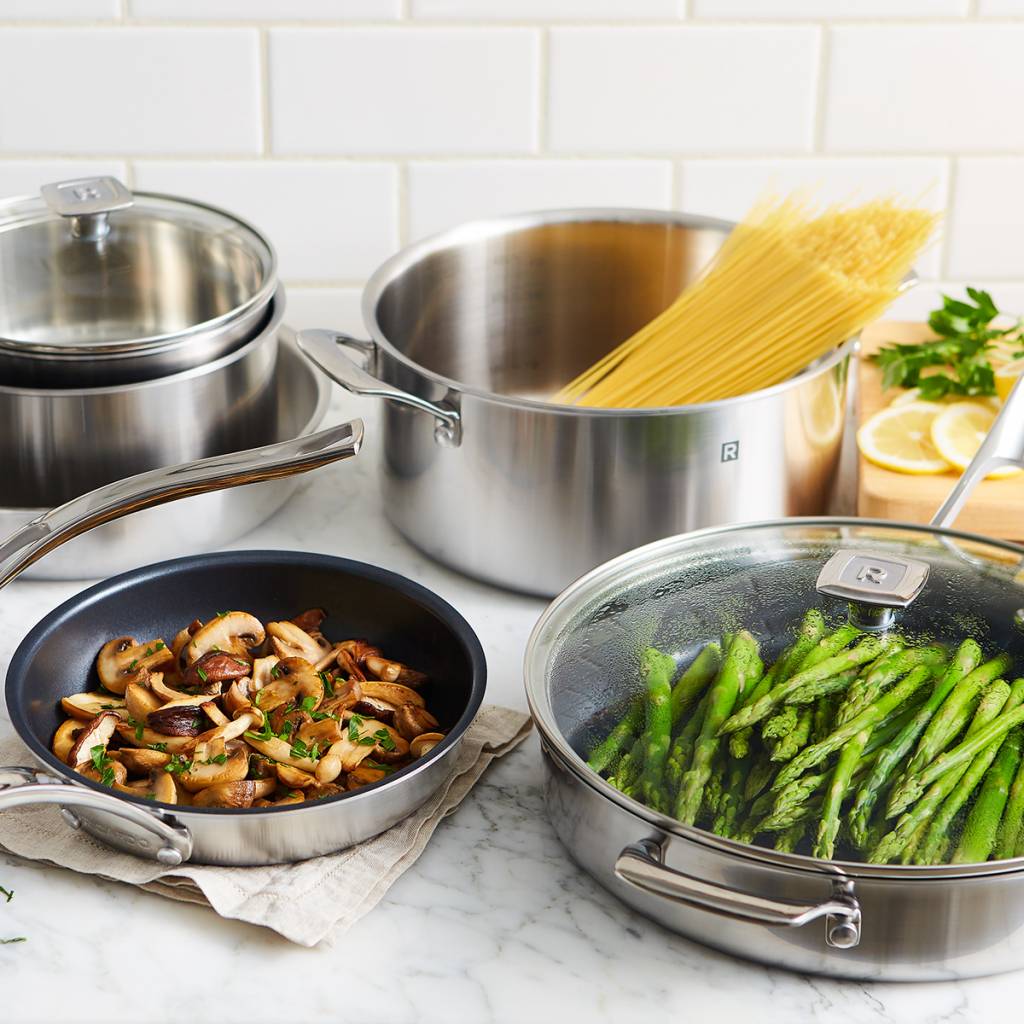 This RICARDO stainless steel cookware set would make any professional chef proud and will last a lifetime.
319.99 $
SHOP NOW