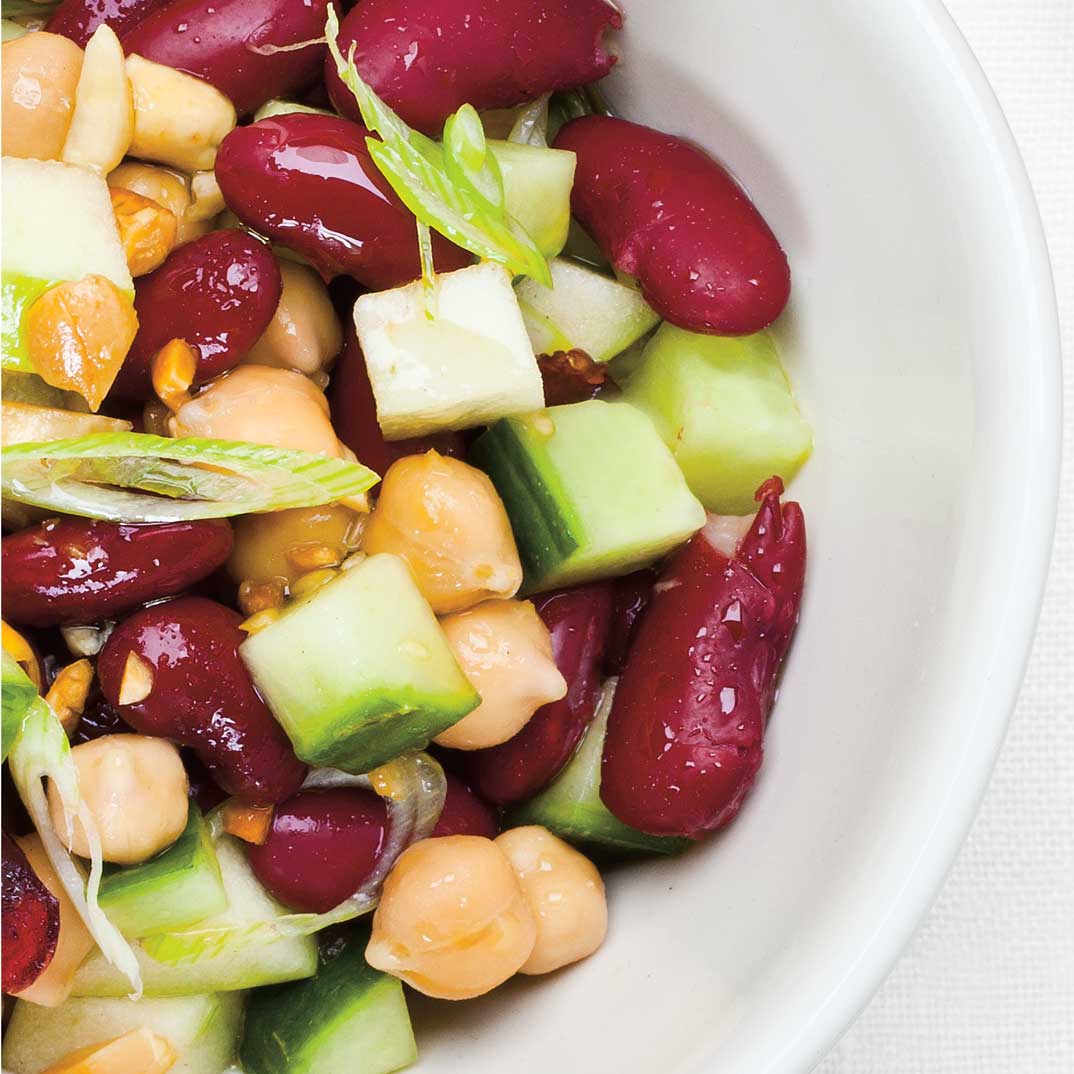 Back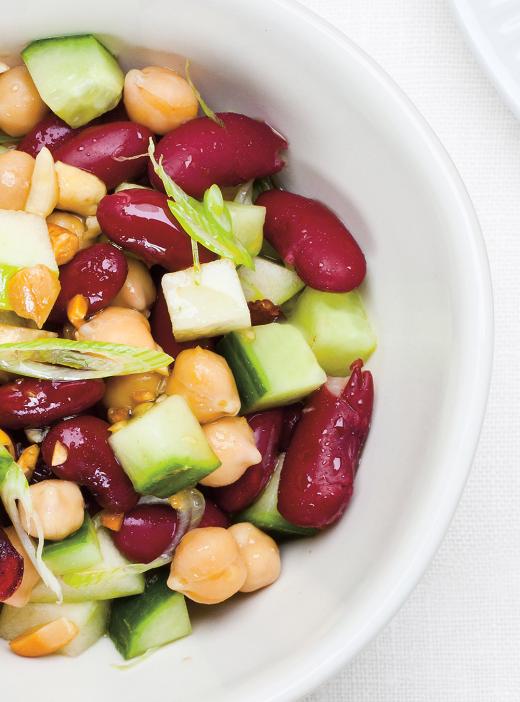 Preparation
Vinaigrette
In a large bowl, combine all the ingredients with a whisk. Season with salt and pepper.
Salad
In the bowl with the vinaigrette, add the beans, apples, cucumbers, cranberries, and green onion. Toss and adjust seasoning. Serve and garnish with peanuts.
Note
For lunch: You can prepare this salad the night before, but it is preferable to add the apple and green onion in the morning. This is a practical and convenient recipe when the fridge seems empty.