Ingredients
For dipping, your choice of:
Preparation
Rub the inside of the fondue pot with one garlic clove. Chop both garlic cloves and place in the pot.

Add the cheese, cornstarch, pepper and nutmeg. Mix well. Add the wine.

On the stovetop, heat the pot over medium heat, stirring constantly with a wooden spoon, until the cheese is melted and the mixture is smooth. Let simmer gently for 30 seconds. Add the kirsch, if desired. Adjust the seasoning.

Place the heating plate at the centre of the table. Select the Cheese function and set the fondue pot on the heating plate. Serve with garnishes of your choice.
To help you with this recipe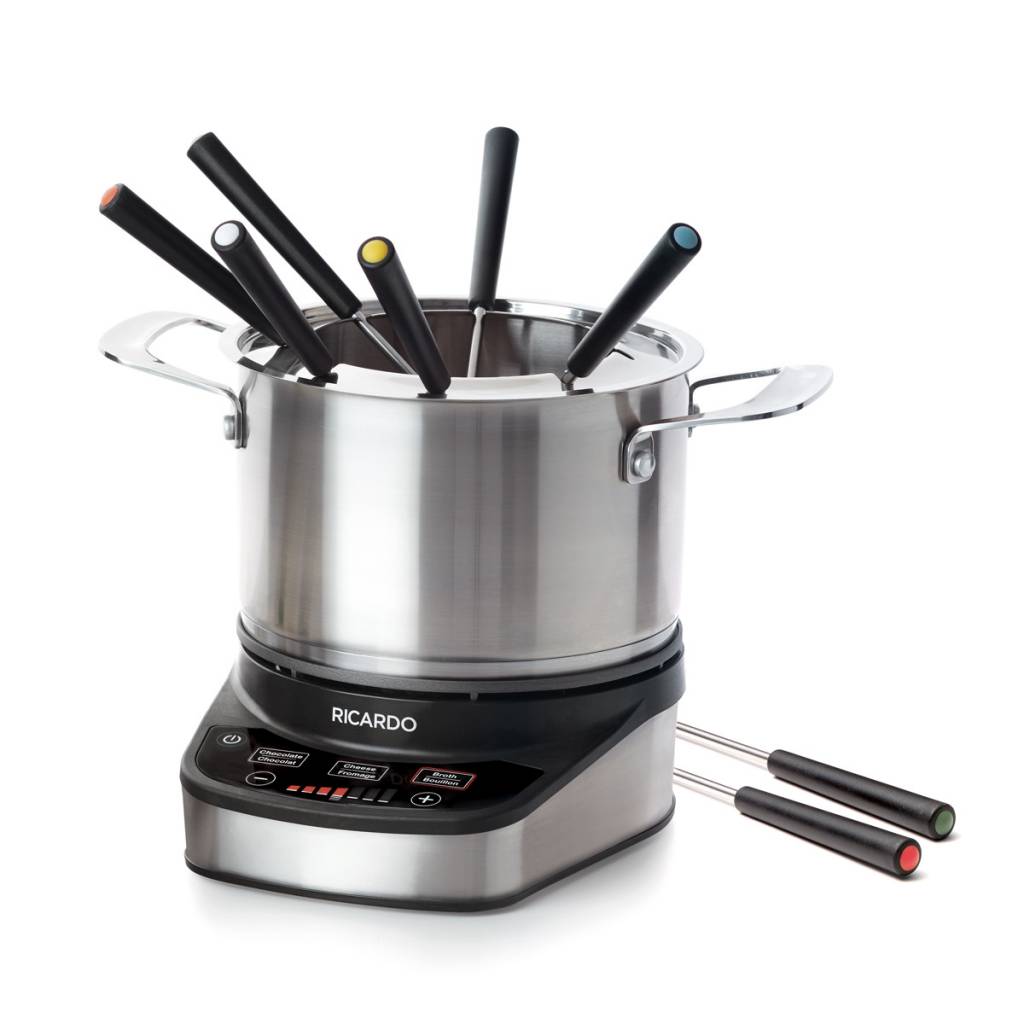 Thanks to pre-programmed settings, this RICARDO electric fondue set offers precise temperature control of broths, cheese fondues and chocolate fondues throughout the meal. The set includes eight differently coloured forks and an elegant, contemporary-styled chrome stand.
119.99 $
SHOP NOW