Preparation
Beef
With the rack in the middle position, preheat the oven to 180 °C (350 °F).

In a small bowl, combine the butter and flour. Set aside.

In a large ovenproof pan, brown the meat, half at a time, in the oil. Season with salt and pepper. Set aside on a plate.

In the same pan, brown the onion. Add oil, if needed. Add the garlic and cook for 1 minute. Deglaze with the wine and simmer for about 5 minutes. Add the broth and kneaded butter and bring to a boil, stirring constantly with a whisk. Add the meat, the shallot studded with the clove, and the bay leaf. Season with salt and pepper.

Bake, covered, for about 1 hour and 30 minutes. Add the carrots and cook, covered, for 30 to 45 minutes or until the meat is fork tender. Remove the shallot, clove, and bay leaf.
Topping
In a large skillet, brown the bacon in the oil. Add the mushrooms and cook until well browned. Add the garlic and parsley and cook for 1 minute. Pour into the stew. Adjust the seasoning.
Freezing
Freeze the cooked and cooled stew in airtight containers or sealable freezer plastic bags. Place the bag on a flat baking sheet. Once they are frozen, you can stack them.
To help you with this recipe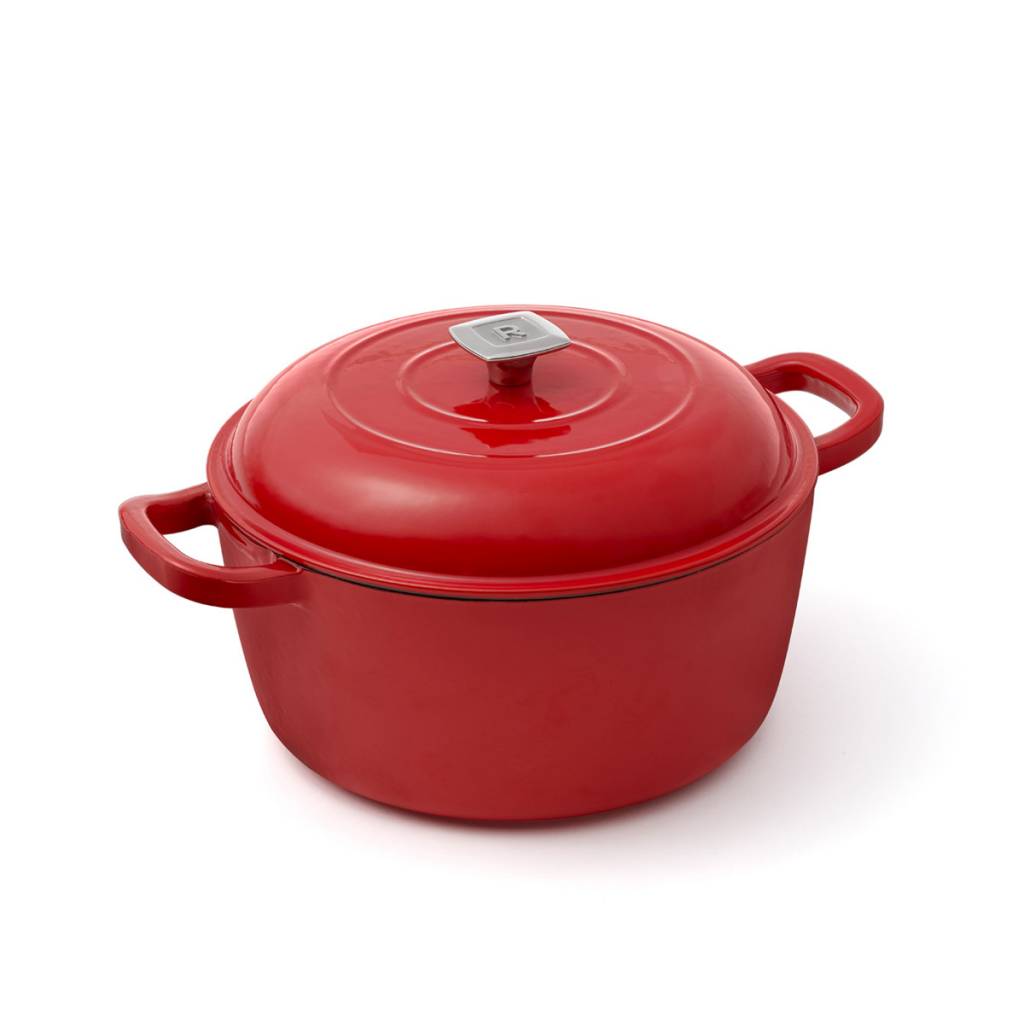 This RICARDO round cast-iron Dutch oven is great for making braised dishes or osso buco.
99.99 $
SHOP NOW