Back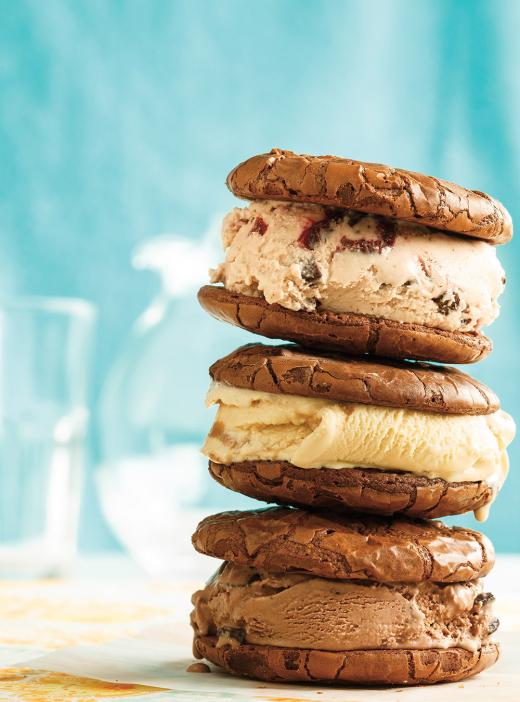 Preparation
With the rack in the middle position, preheat the oven to 180 °C (350 °F). Line two large baking sheets with parchment paper.

In a bowl, combine the flour and baking powder. Set aside.

In a bowl over simmering water or in the microwave oven, melt the chocolate with the butter. Let cool to room temperature.

In another bowl, combine the eggs and sugar with a whisk. Combine with the chocolate mixture, then stir in the dry ingredients. Refrigerate for 30 minutes.

With a 30 ml (2 tablespoons) ice cream scoop, spoon approximately six balls of batter on a baking sheet, spacing them evenly.

Bake, one sheet at a time, for about 10 minutes. Let cool on the baking sheet.
Brownie Ice Cream Sandwiches
Place a 60 ml (1/4 cup) scoop of vanilla ice cream on a cookie. Cover with a second cookie and press lightly. Cover the sandwiches individually in plastic wrap. Freeze for 48 hours to allow the cookies to soften.