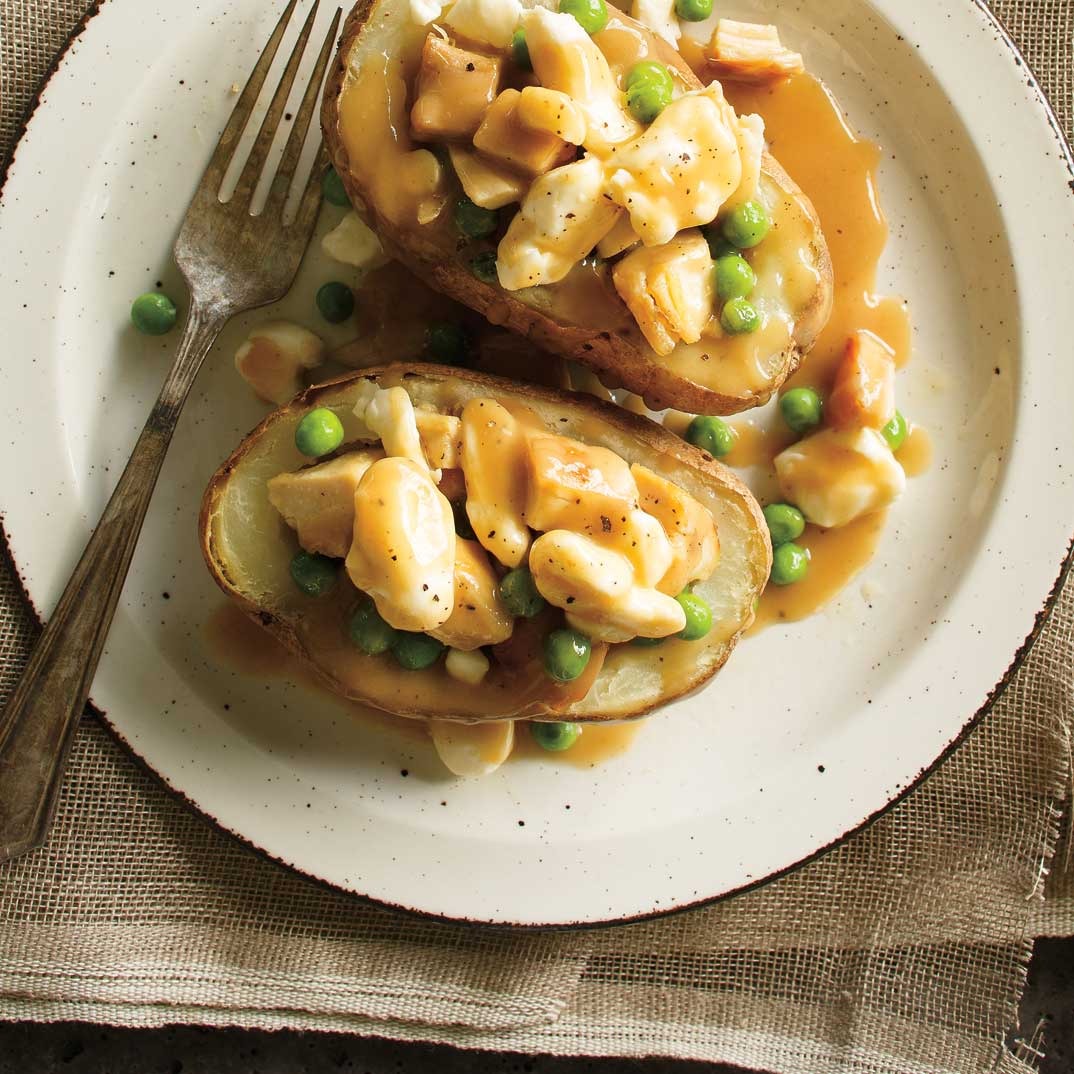 Back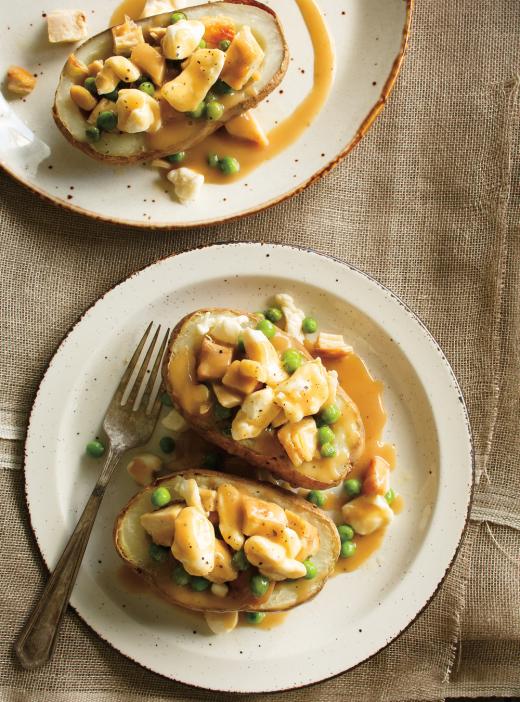 Preparation
Potatoes
With the rack in the middle position, preheat the oven to 200 °C (400 °F).

Prick potatoes in several places with a fork and place directly on the rack. Bake for about 45 minutes or until tender.
Sauce
In a saucepan, melt butter. Add flour and stir until mixture is golden brown. Add veal stock and bring to a boil, whisking constantly. Add bacon, onion and garlic. Simmer for about 15 minutes or until sauce has thickened. Strain. Set aside.
Filling
In a skillet, melt butter. Add peas and turkey or chicken and reheat gently.

Cut potatoes in half lengthwise and remove a bit of flesh from each half. With the tip of a knife, make incisions in the flesh to allow sauce to penetrate thoroughly. Place into six individual plates or on a large serving platter. Drizzle a little sauce. Top with pea and turkey mixture and add cheese. Cover with remaining sauce.