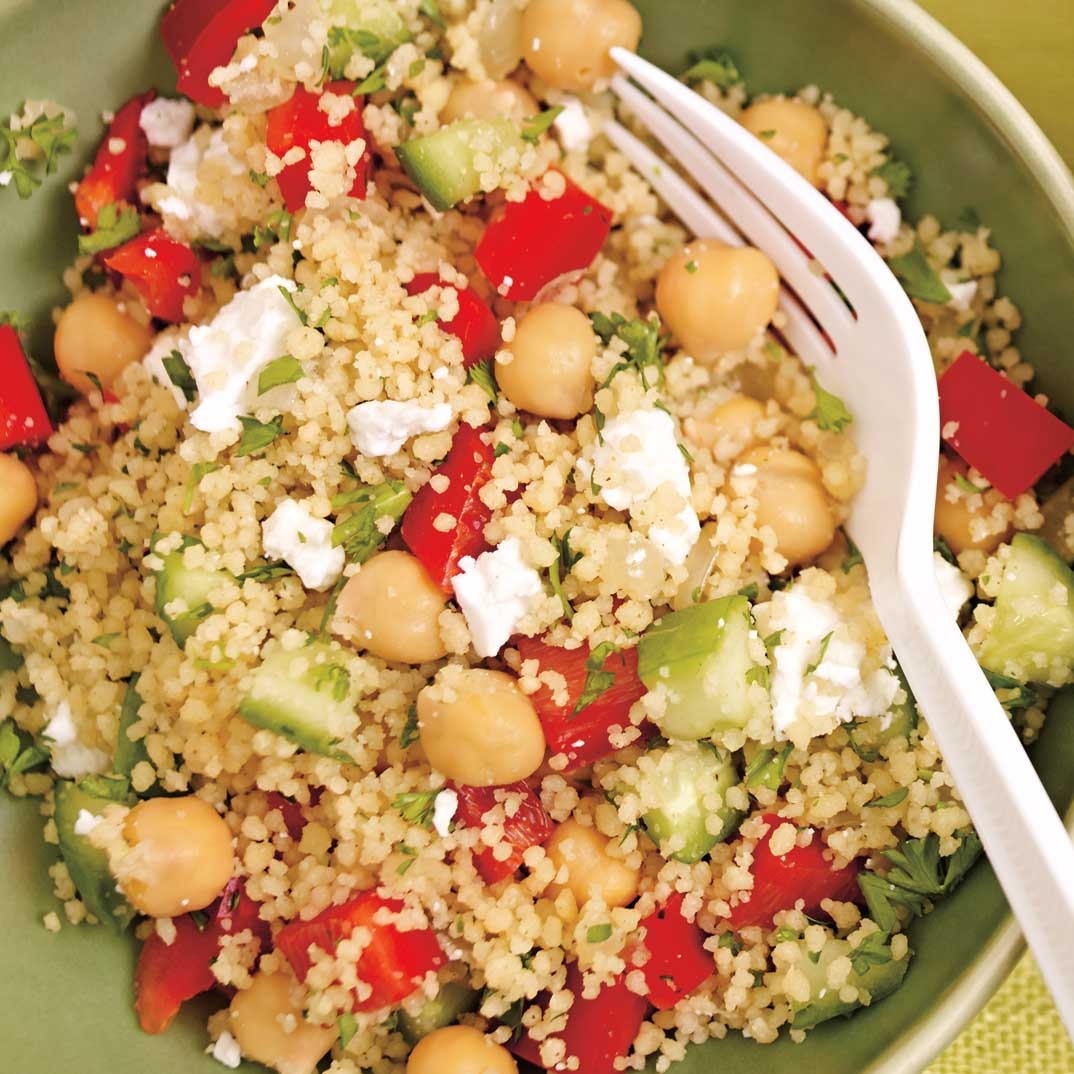 Back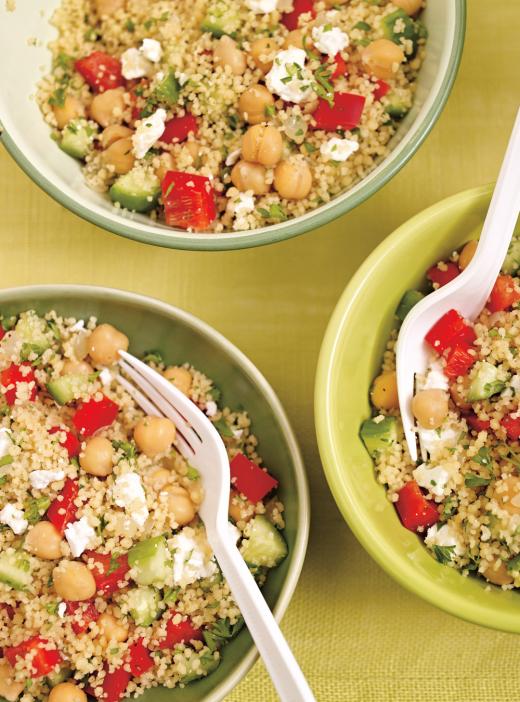 Preparation
In a large non-stick skillet over medium heat, lightly brown the onion in the oil. Add the garlic and cook for 2 minutes. Season with salt and pepper. Add the chicken broth and bring to a boil.

Stir in the couscous. Cover and remove from the heat. Let rest for 5 minutes. Fluff with a fork. Let cool completely.

In a large bowl, combine the chickpeas, bell peppers, cucumbers, feta cheese and parsley. Add the couscous and toss well. Adjust the seasoning.