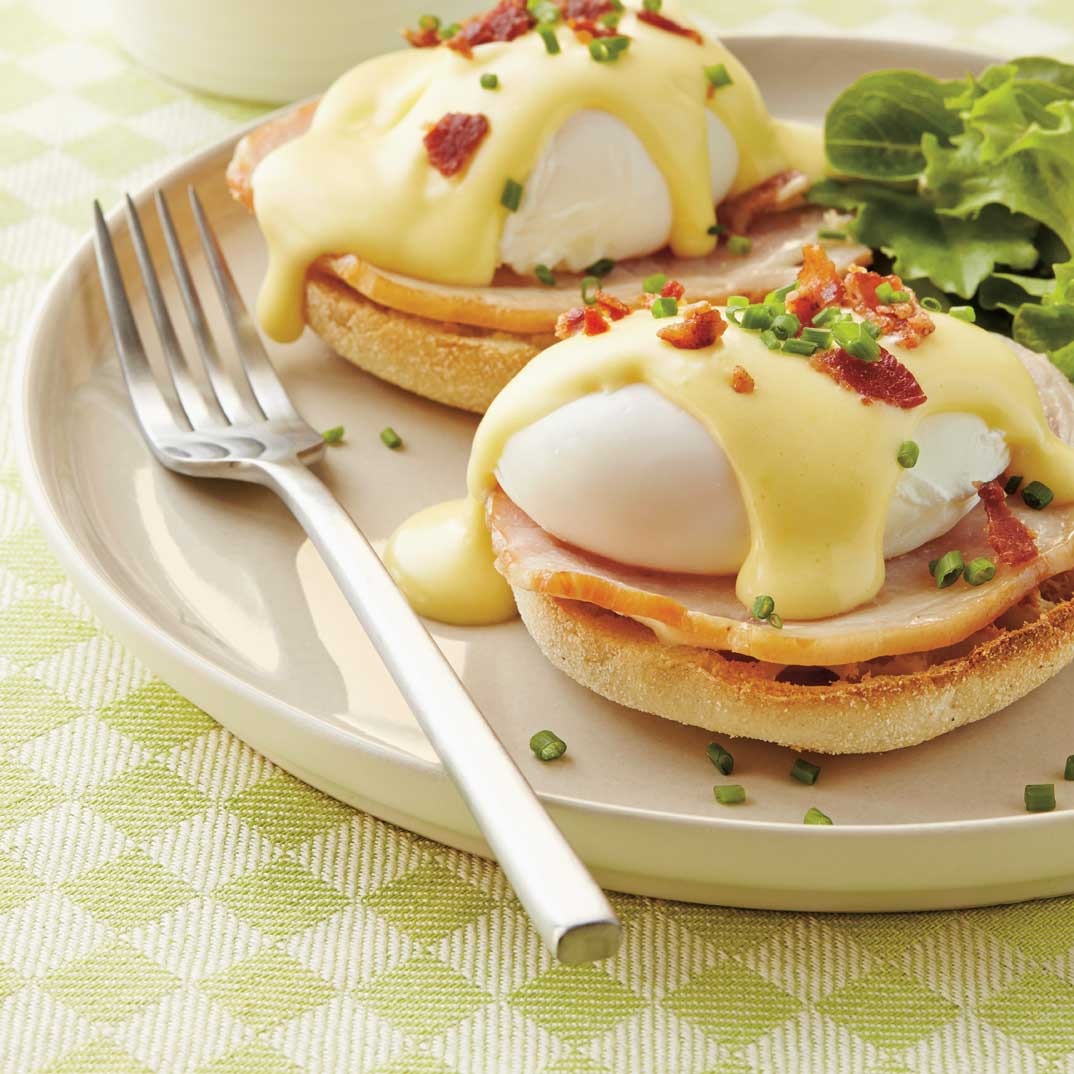 Back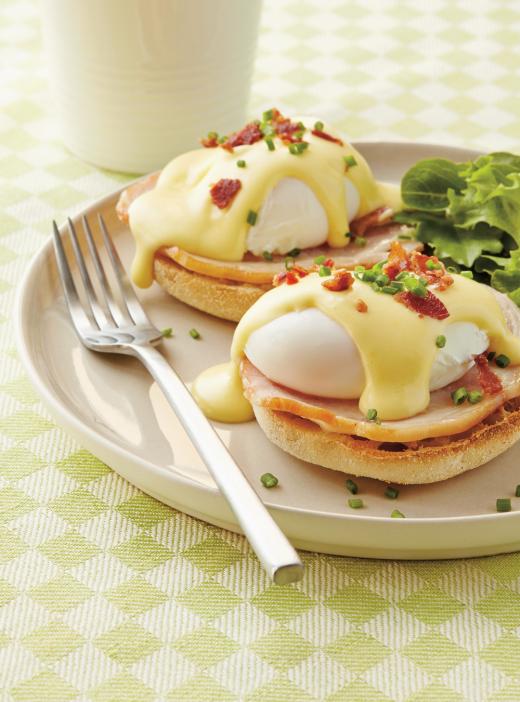 Preparation
Hollandaise Sauce
In a bowl ready for a double boiler, off the heat, whisk together the water, white wine vinegar and egg yolks. Place over simmering water and whisk until the texture becomes thick and frothy. Do not overcook the mixture so as not to scramble the egg yolks.

Remove the bowl from the double boiler. Off the heat, drizzle in the melted butter, whisking constantly. Season with salt and pepper. Cover with plastic wrap directly on the surface of the sauce. Keep warm.
Poached Eggs
In a saucepan of salted boiling water, pour the white vinegar. Break the eggs into small ramekins. Slowly pour them into the simmering water. Cook 4 eggs at a time. Poach for 2 to 3 minutes or until the desired doneness. Normally, the yolk should be runny and the white cooked but still wobbly. Drain the eggs on a plate lined with paper towels. Repeat with the remaining eggs.
Toppings
In non-stick skillet, heat the bacon (or smoked ham) in the butter and maple syrup, for about 1 minute or until warmed through. Set aside.

Toast the English muffins.

To serve, spread a little hollandaise sauce on the English muffin half. Place a slice of bacon and an egg on each muffin. Drizzle with the remaining sauce. Sprinkle with the chopped bacon and chives.