Preparation
Bring a pot of salted water to a simmer and add the vinegar. Break the eggs, one at a time, into a saucer and slide in the water. Poach for 2 to 3 minutes or until the desired doneness. The yolk should be runny and the whites cooked through. Remove the eggs using a slotted spoon and drain on paper towels.

With the rack in the highest position, preheat the oven's broiler. Line a baking sheet with parchment paper.

Place the asparagus on the lined baking sheet and oil lightly. Broil for 5 minutes or until al dente (see note). Place a large serving platter and garnish with the watercress. Season with salt and pepper. Top with the cheese and poached eggs. Drizzle with the lemon juice and olive oil. Serve as an appetizer with sliced baguette.
Note
Also try grilling asparagus for this recipe. Set the burners to high and grill the asparagus for 2 minutes on each side.
To help you with this recipe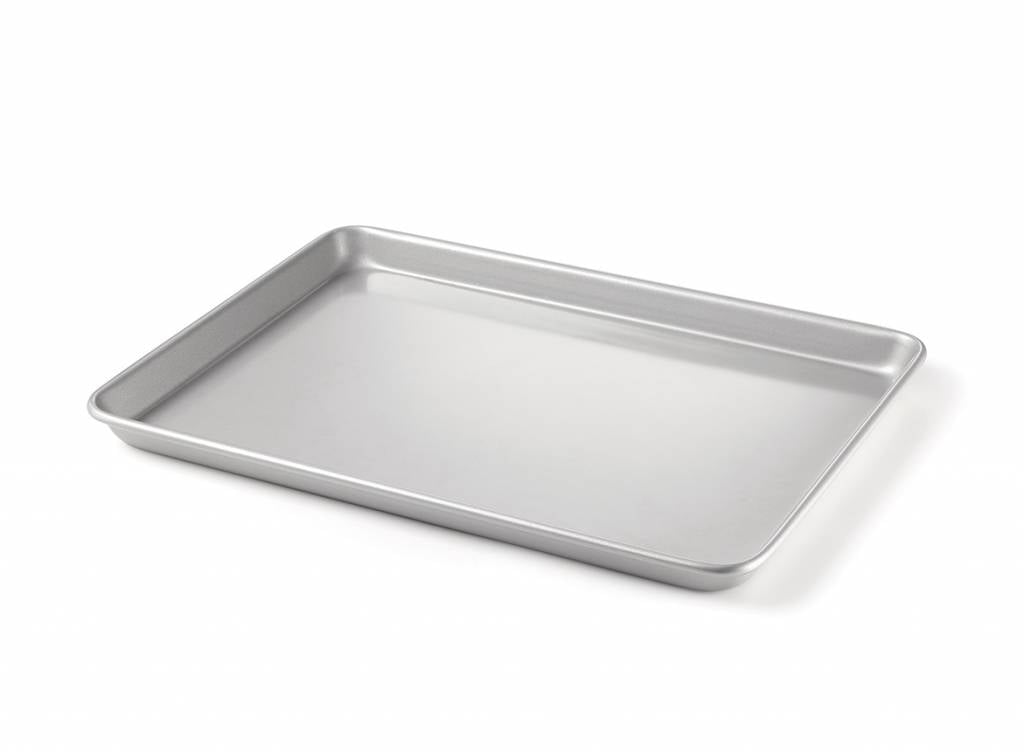 This must-have cooking accessory is perfect for baking cookies, pastries, meat or a whole meal making sheet pan dinner and getting the weeknight meal on the table fast.
25.99 $
SHOP NOW