Preparation
Cake
With the rack in the middle position, preheat the oven to 180 °C (350 °F). Butter and line a 43 x 30 cm (17 x 12-inch) baking sheet with parchment paper. Set aside.

In a bowl, combine the flour and baking powder. Set aside.

In another bowl, combine the eggs, cocoa powder and sugar with a whisk. Add the oil. Add the dry ingredients alternately with the buttermilk. Spread on the prepared baking sheet. Bake for 20 minutes or until a toothpick inserted in the centre of the cake comes out clean.
Icing
Meanwhile, in a saucepan, bring the milk, chocolate, cocoa powder, butter and icing sugar to a boil. Boil for 30 seconds, stirring constantly. Add the pecans.

Spread the hot icing on the cake right out of the oven. Let cool completely.
Note
The Texas Sheet Cake has a soft texture and the main ingredients (chocolate, cocoa powder, pecans) will remind you of brownies.
To help you with this recipe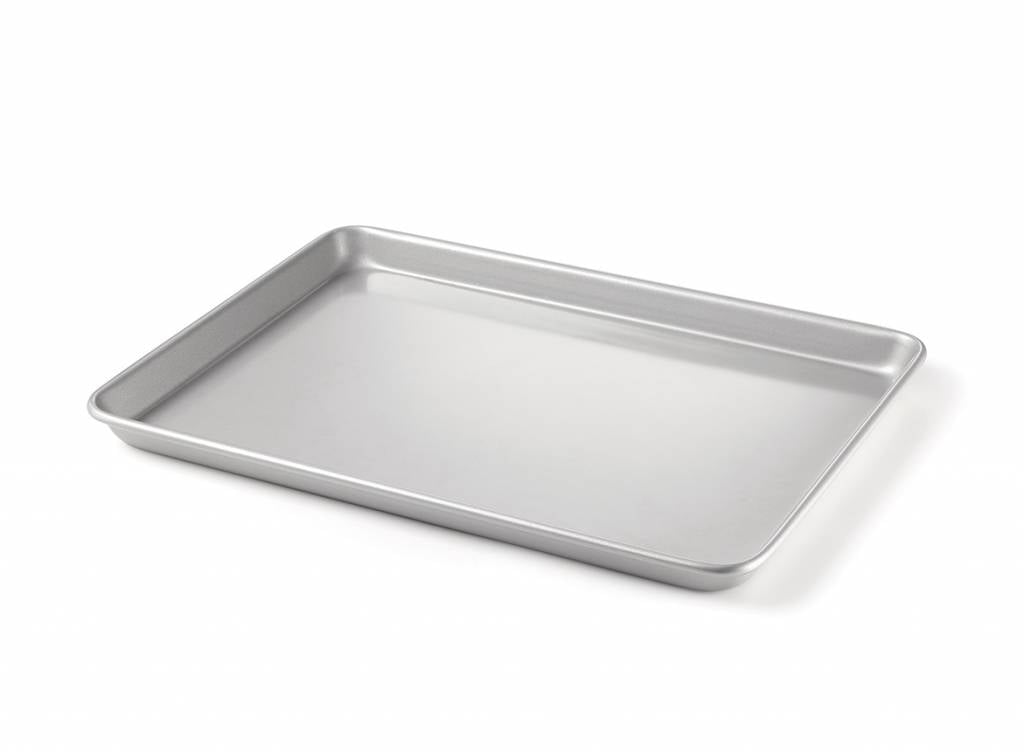 This must-have cooking accessory is perfect for baking cookies, pastries, meat or a whole meal making sheet pan dinner and getting the weeknight meal on the table fast.
25.99 $
SHOP NOW