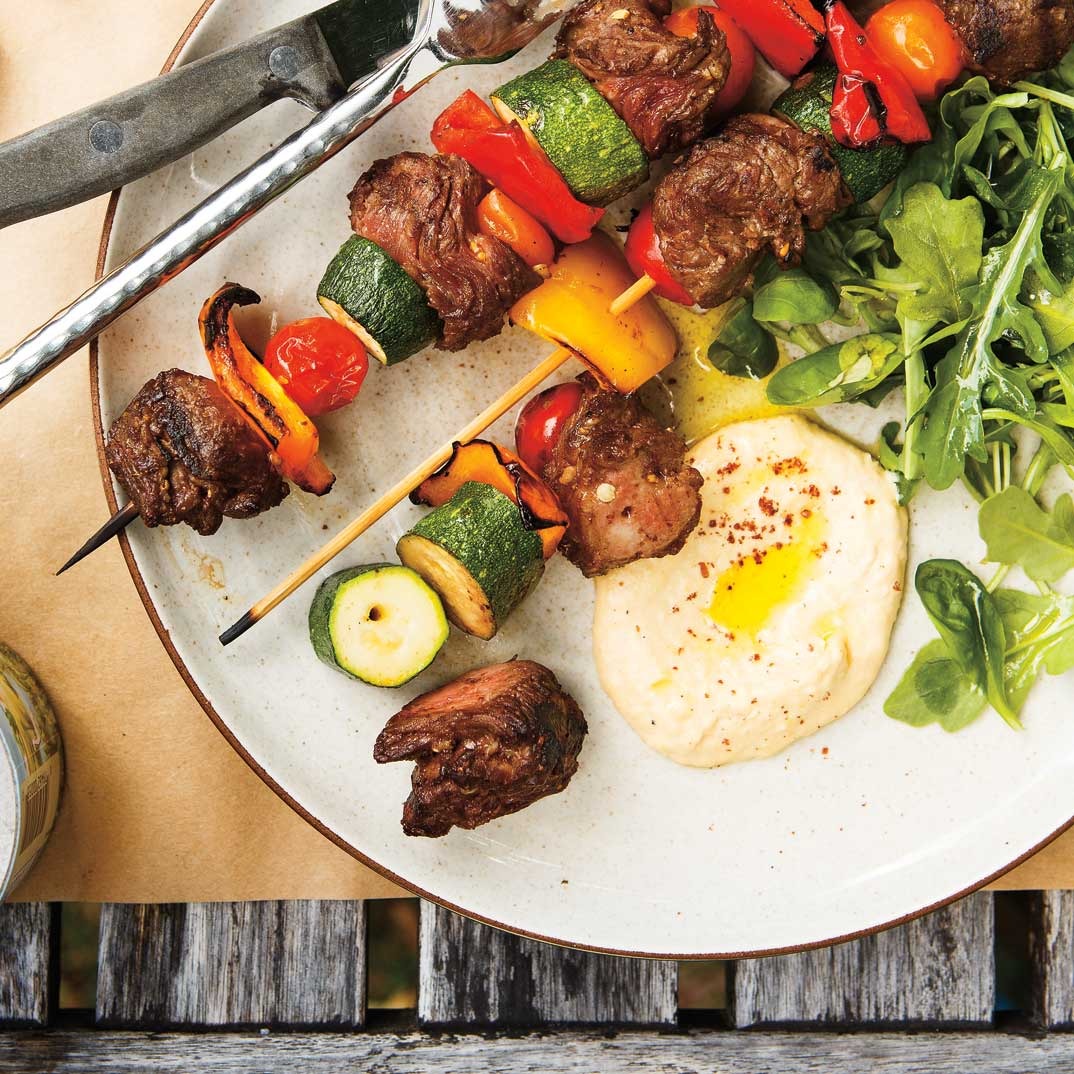 Back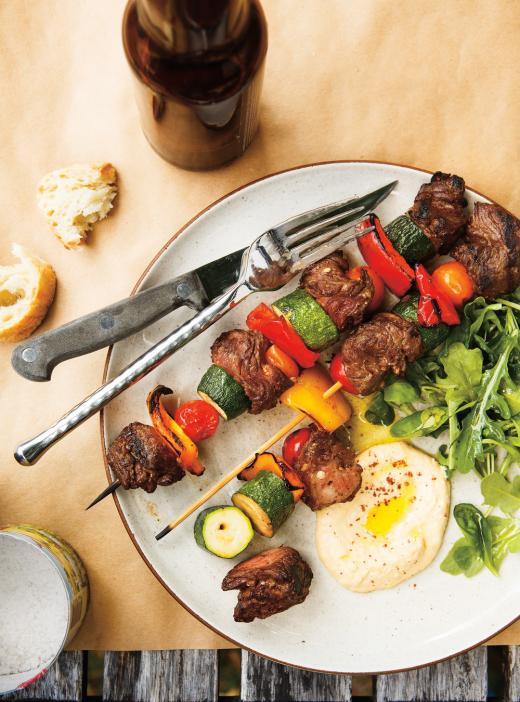 Preparation
Beef
In a bowl, combine all the ingredients. Cover and refrigerate preferably for 8 hours.
Skewers
Preheat the grill, setting the burners to high. Oil the grate.

In a bowl, combine the bell peppers, zucchini and tomatoes with the oil. Season with salt and pepper and toss. Alternately thread the meat and vegetables onto the skewers, about 4 cubes of meat and 3 pieces of each vegetable.

Grill the skewers for about 4 minutes on each side or until medium rare doneness.

Serve with the hummus and lemon wedges.
Note
Sumac is a spice from Turkey. We use its small purple dried berries, whole or ground. It has a tangy taste reminiscent of lemon. It is found in some specialty or Middle Eastern grocery stores.