Ingredients
Pots de Crème
Passion Fruit Jelly
Toppings
Preparation
Pots de Crème
In a small bowl, sprinkle the gelatin over the water. Let bloom for 5 minutes.

In a bowl placed over a pot of simmering water, melt the chocolate and butter. Off the heat, whisk in the eggs. Add the cream and milk. Place the bowl back over the simmering water and cook, whisking constantly, until the cream thickens slightly, scraping the bottom of the bowl a few times. Add the gelatin mixture and stir until dissolved.

Divide the mixture among six wide cups or martini glasses. Refrigerate for 3 hours.
Passion Fruit Jelly
In a small pot, sprinkle the gelatin over ½ cup (125 ml) of the passion fruit juice. Let bloom for 5 minutes.

Add the sugar to the pot and cook over low heat until the gelatin and sugar have dissolved. Add the remaining juice and mix well. Let cool.

Gently pour the jelly mixture over the white chocolate cream. Refrigerate for 3 hours.
Toppings
When ready to serve, in a bowl, combine the strawberries with the sugar and Szechuan peppercorn. Let sit for 5 minutes. Garnish each pots de crème with a small mound of strawberries.
To help you with this recipe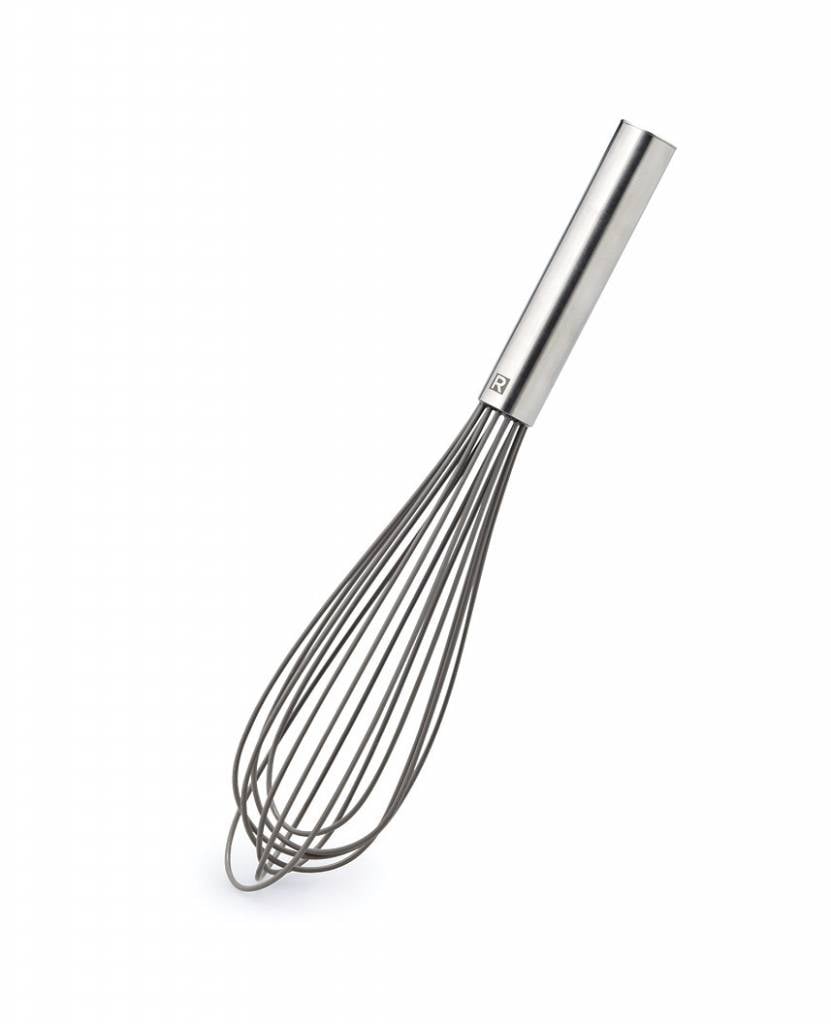 This silicone whisk allows you to whip cream, sauces and eggs efficiently.
12.49 $
SHOP NOW