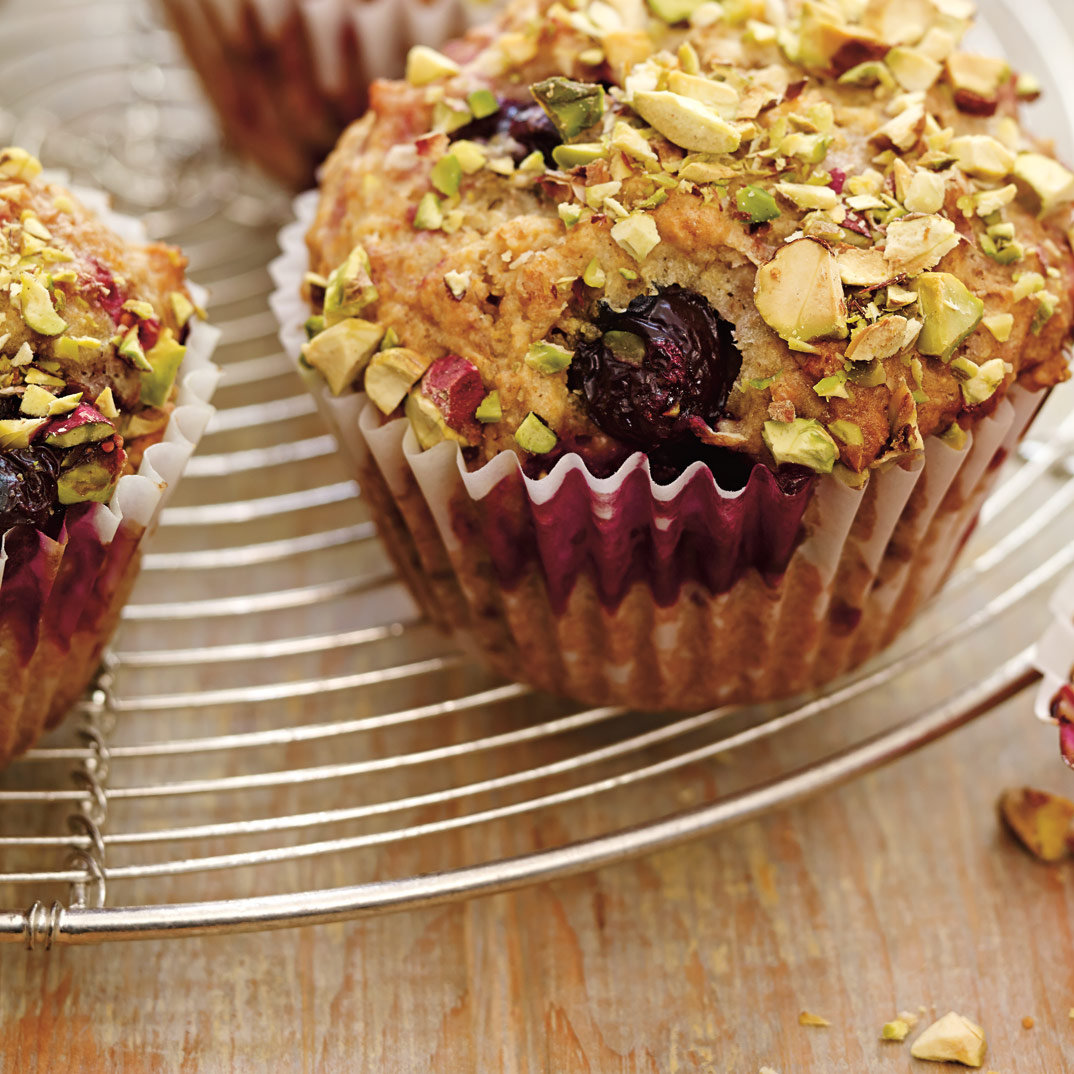 Back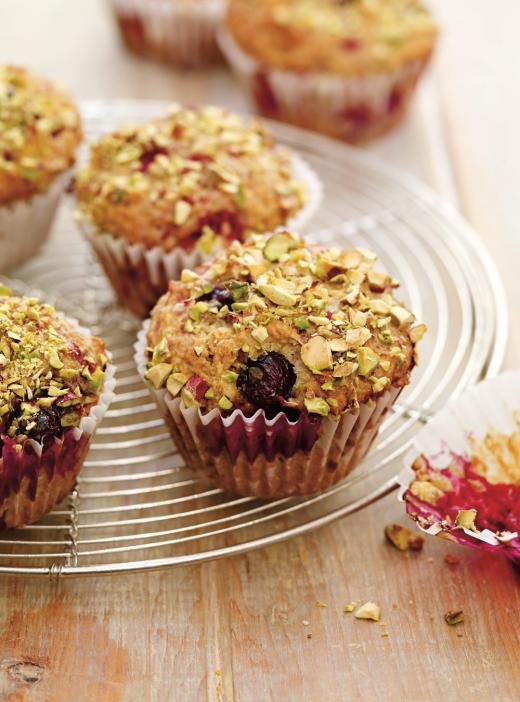 Preparation
With the rack in the middle position, preheat the oven to 180 °C (350 °F). Line 12 muffin cups with paper or silicone liners.

In a bowl, combine the flour, wheat germ, oatmeal, brown sugar, baking powder and baking soda. Set aside.

In a large bowl, whisk the eggs, yogurt, oil, citrus zest and lemon juice. With a wooden spoon, stir in the dry ingredients. Add the berries and stir gently.

Scoop into the muffin cups. Sprinkle the pistachios on top of the muffins. Bake for 20 to 22 minutes or until a toothpick inserted in the centre of a muffin comes out clean. Let cool.
Note
If using frozen berries, do not thaw them before adding to the batter. Just add 6 to 8 minutes to the baking time.
The muffins will keep for 3 to 4 days in an airtight container at room temperature. Otherwise, you can freeze them.