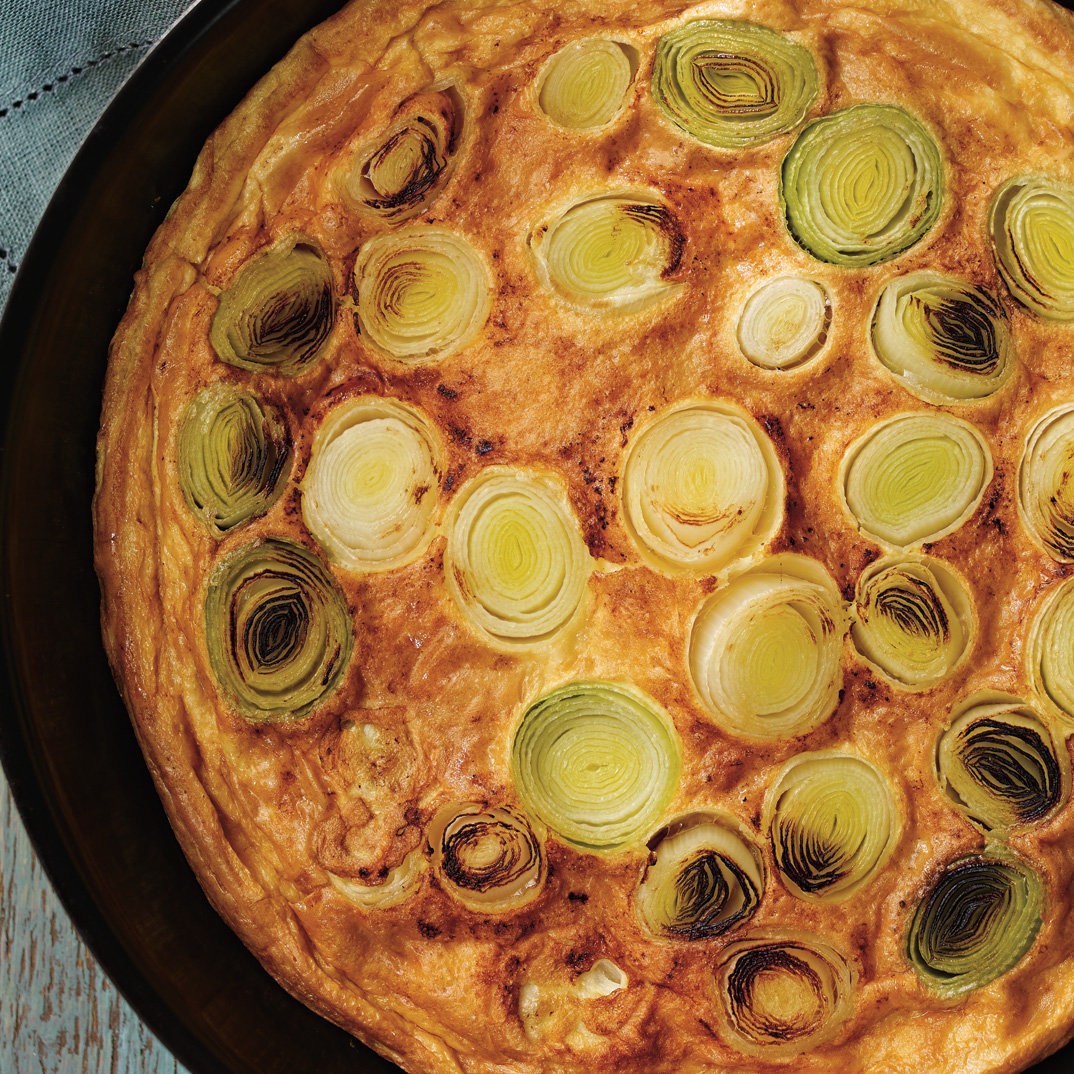 Back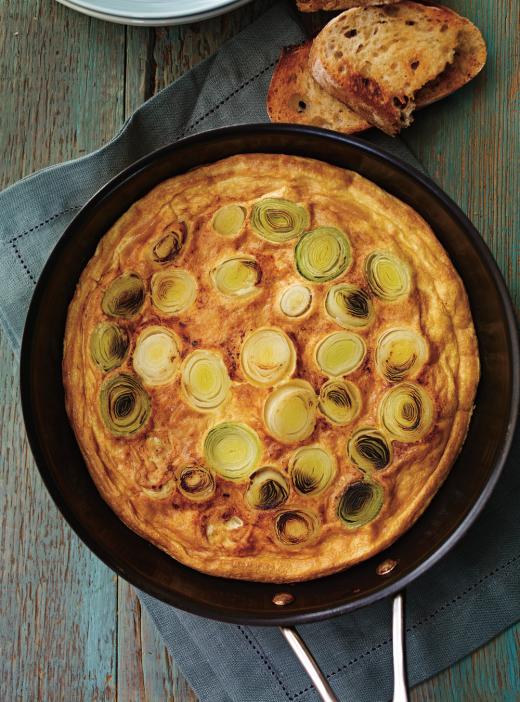 Preparation
In a 23 cm (9-inch) non-stick skillet over low heat, soften the leek slices in the oil, covered, for about 4 minutes on each side. Evenly space the leek slices in the skillet.

Gently pour the eggs, without moving the leek slices. Sprinkle with the cheese. Season with salt and pepper. Continue cooking for 5 minutes, covered, without touching it.

Slide the omelet flat onto a plate.

Serve with a slice of country bread and a green salad, if desired.
Note
For this recipe, you can use the white and light green and tender part of the leek.