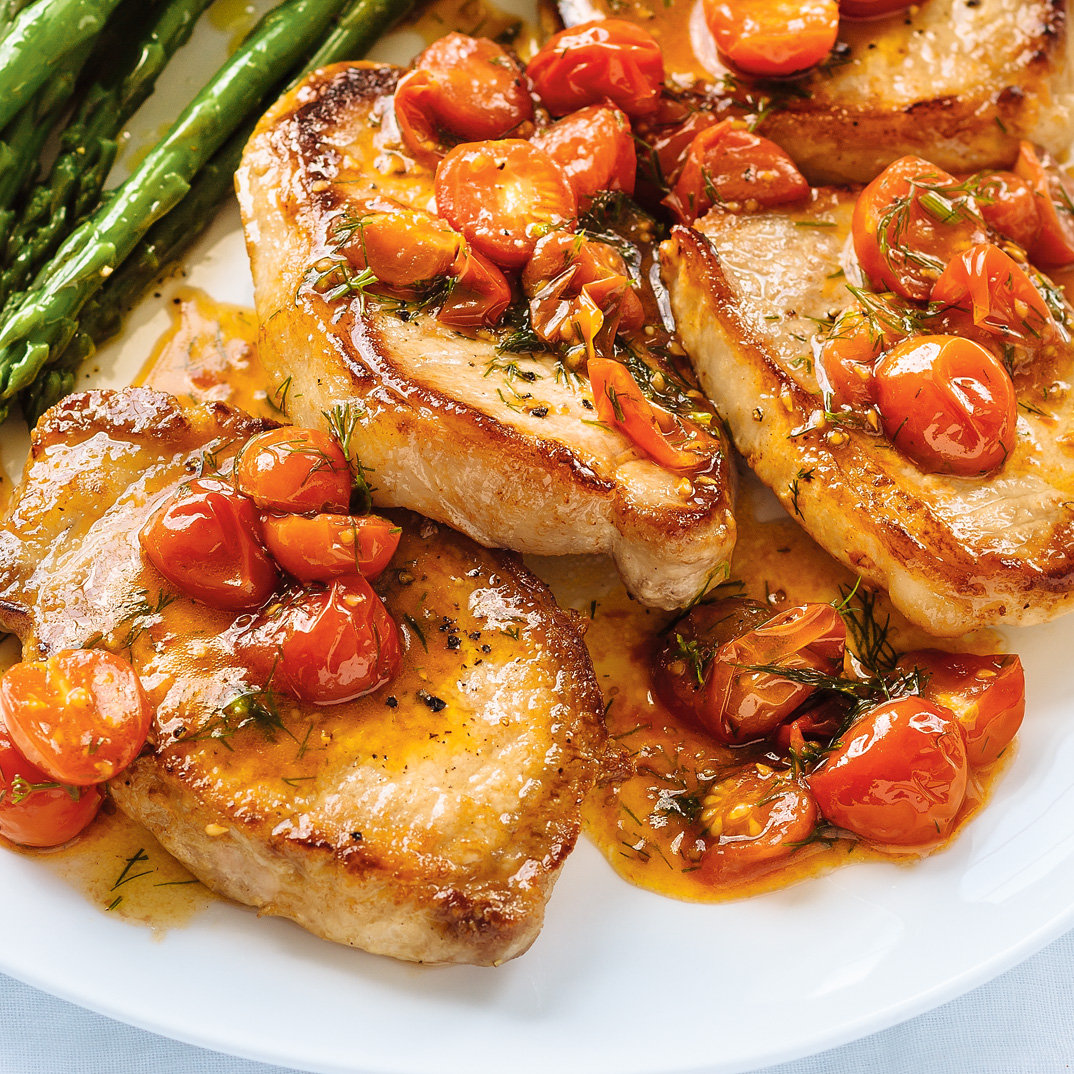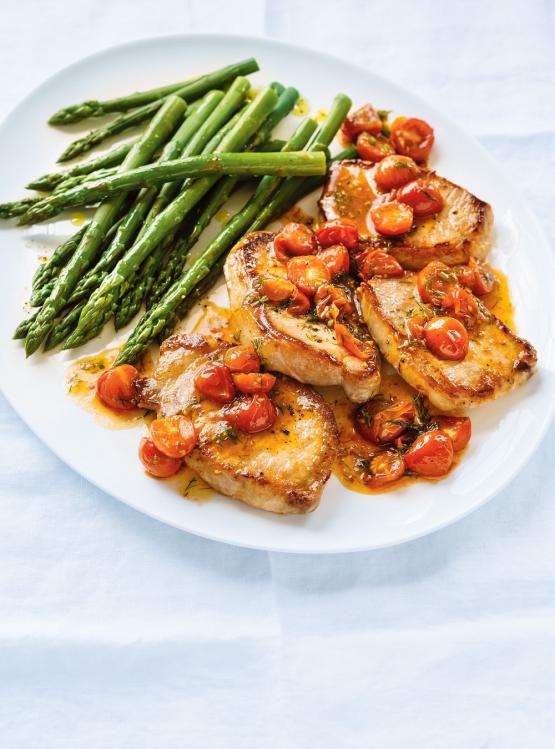 Preparation
In a large non-stick skillet, brown the pork chops in the oil for about 3 minutes on each side. Season with salt and pepper. Transfer to a plate.

Add the tomatoes to the skillet and cook for about 3 minutes. Add the lemon juice and maple syrup. Continue cooking until the tomatoes are tender and the sauce has thickened. Add the dill. Adjust the seasoning. Return the chops to the skillet to heat through and coat thoroughly with the sauce.

Place the meat on serving plates, garnish with a few wilted tomatoes and serve with asparagus.
Note
We love the special taste of dill with tomatoes, but you can always replace it with basil, cilantro or chives.