These giant sweet-and-salty cookies are loaded with chocolate chunks, crushed pretzels, peanuts and chocolate caramels.
Preparation
With the rack in the middle position, preheat the oven to 350°F (180°C). Line two baking sheets with parchment paper.

In a bowl, combine the flour, cocoa powder and baking soda.

In another bowl, cream the brown sugar, butter and peanut butter with an electric mixer. Add the egg and egg yolk. Whisk until smooth. Using a wooden spoon or spatula, add the dry ingredients, then the chopped chocolate.

On a plate, combine the pretzels and peanuts.

Using a ¼ cup (60 ml) ice cream scoop, form the mixture into balls. Using your hands, press and flatten the cookies into the pretzel mixture. Place 4 to 5 cookies on each baking sheet, evenly spacing them out. Press 1 chocolate (or 3 mini chocolates) into the centre of each cookie.

Bake one sheet at a time for 12 minutes or until the edges of the cookies are cooked. Let cool completely on the baking sheets.
Note
To ensure that the chocolates do not leak as they melt, make sure not to let them touch the baking sheet when you press them into the cookies.
To help you with this recipe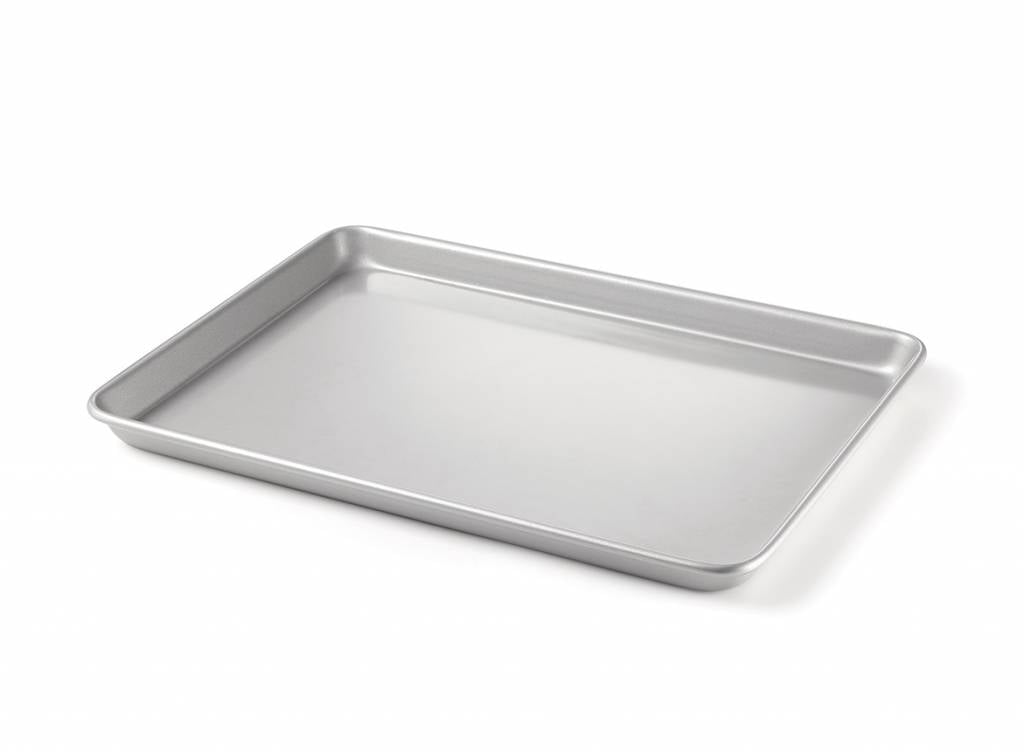 This must-have cooking accessory is perfect for baking cookies, pastries, meat or a whole meal making sheet pan dinner and getting the weeknight meal on the table fast.
25.99 $
SHOP NOW