Ingredients
Raspberry Coulis
Floating Islands
Preparation
Raspberry Coulis
In a blender, purée the raspberries. Strain into a bowl.

In a saucepan, heat ¼ cup (60 ml) of the raspberry purée with the sugar until the sugar dissolves. Pour into the remaining purée and mix to combine. Refrigerate until ready to serve.
Floating Islands
In a bowl, with an electric mixer, beat the egg whites with the cream of tartar until soft peaks form. Add the sugar slowly, beating until stiff peaks form. Add the vanilla.

Fill a microwave-safe dish with about ¼ inch (5 mm) of water. Set aside.

Using two spoons, form three quenelles, with 2 tbsp (30 ml) of the meringue for each one, and place it on the water, leaving space between each quenelle.

Microwave on high power until the quenelles have slightly risen, 20 to 30 seconds. Place the floating islands on a paper towel and repeat with the remaining meringue. Gently transfer the meringues to a plate and refrigerate until completely cooled, about 15 minutes.
Assembly
Divide the chilled coulis among 4 shallow bowls. Place 2 floating islands in each bowl, on top the coulis. Garnish with fresh raspberries, if desired.
Note
You can adjust the amount of sugar you add to the coulis, depending on how sweet you like it. If you are using frozen raspberries, you might want to add a little extra sugar to the purée.
To help you with this recipe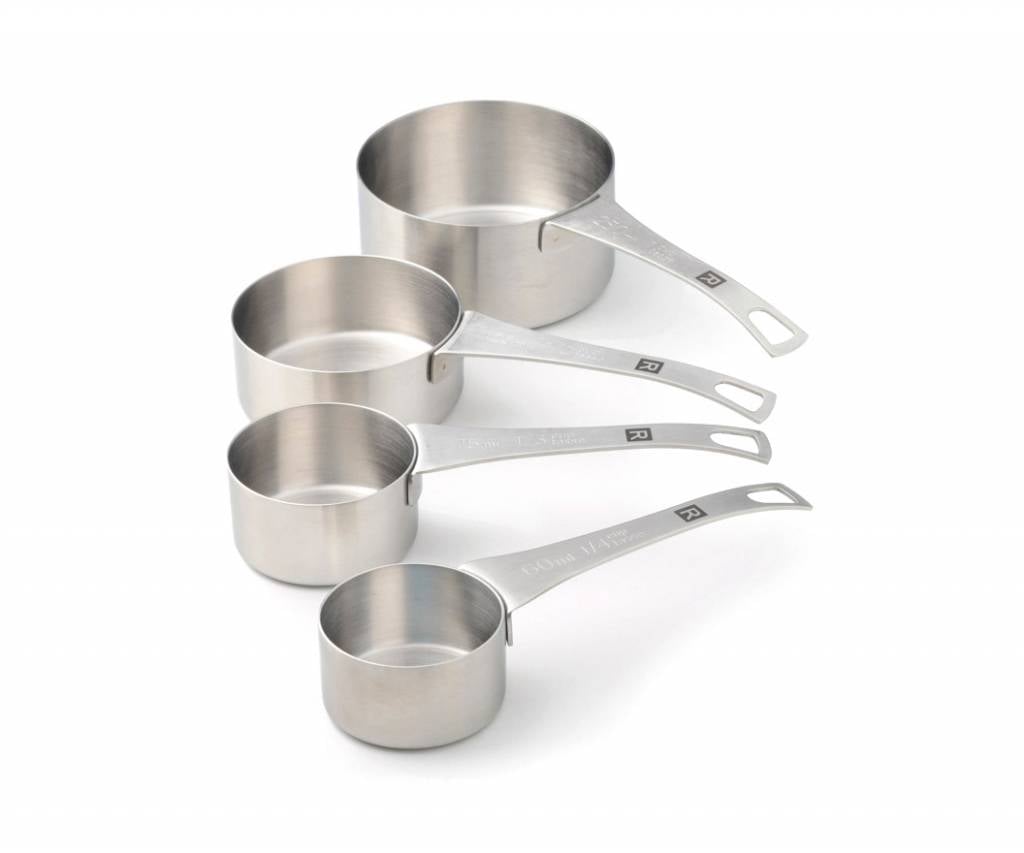 This set of 4 stainless steel measuring cups will measure ingredients with precision. Professional grade quality, these cups can be inserted into each other for easy storage.
35.99 $
SHOP NOW