Preparation
Line the bottom of a 6-inch (15 cm) springform pan with parchment paper (see note).

In a saucepan off the heat, combine half the sugar with the cornstarch. Whisk in the eggs. Whisk in the lemon juice and lime juice. Bring the mixture to a boil, stirring constantly. Strain the curd through a fine sieve into a large bowl. Set aside.

In another bowl, beat the egg whites with an electric mixer until soft peaks form. Gradually add the remaining sugar, beating continously, until the sugar has dissolved and the meringue forms stiff peaks.

With a spatula or a whisk, gently fold the meringue into the lemon curd. Spoon the mixture into the springform pan. Sprinkle the lemon and lime zests over the entire surface. Freeze for about 6 hours, or until the parfait is firm.

Run a knife under hot water and slide the blade between the pan and the parfait. Unmould the parfait and slice into 6 pieces. Garnish with the raspberries.
Note
You can substitute the springform pan with six 1-cup (250 ml) ramekins.
To help you with this recipe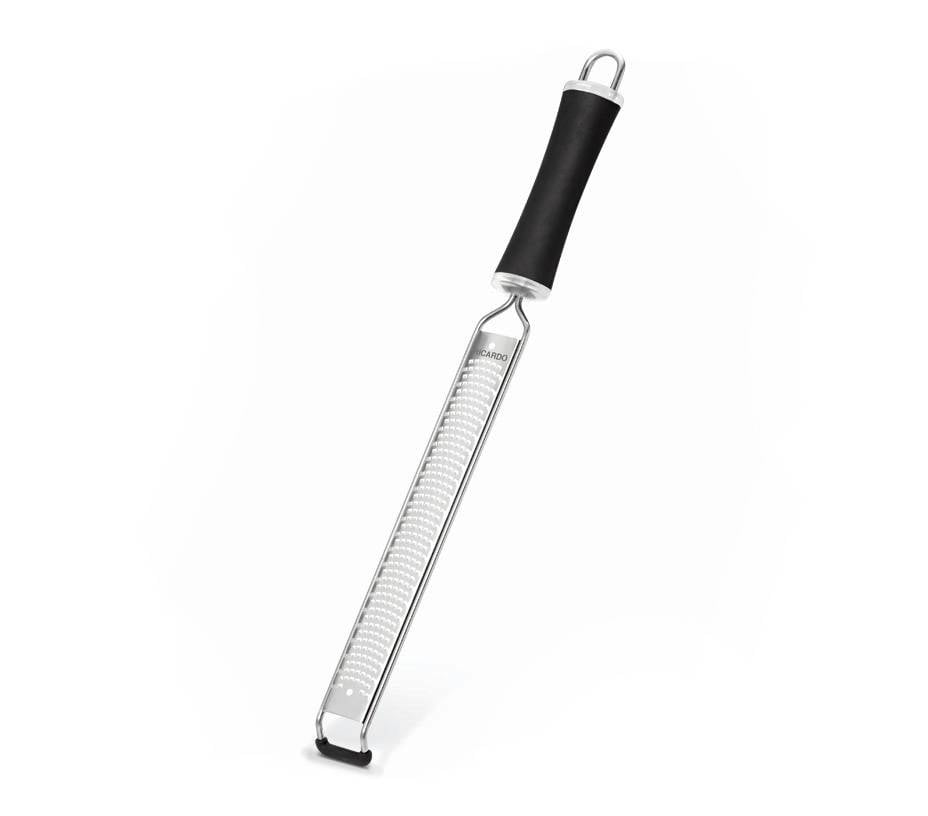 This long stainless steel grater with a fine blade is perfect for grating the zest of citrus fruits, as well as nutmeg or garlic. The handle and the non-slip strip allows for a comfortable and secure grip.
16.99 $
SHOP NOW