Preparation
Sticky Buns
In a bowl, combine the buttermilk, honey, yeast and salt.

With a wooden spoon or in a stand mixer (using the dough hook attachment), combine the flour, eggs and the buttermilk mixture until the dough starts to form.

Add the butter and knead the dough for about 5 minutes with the stand mixer or by hand on a floured work surface. The dough will be soft and slightly sticky. Transfer the dough to a clean, lightly oiled bowl. Cover with a clean, slightly damp cloth. Let rise in a warm, humid place for 1 hour.
Filling
In a bowl, combine the creamed honey, butter and cinnamon.

On a generously floured work surface, roll out the dough into a 20 x 14-inch (50 x 35 cm) rectangle. Spread the filling over the entire surface of the dough. Roll the dough tightly, like a rolled cake, to create a 20-inch (50 cm) long log. Cut into 12 slices.

Arrange the slices in a buttered 13 x 9-inch (33 x 23 cm) glass baking pan, spacing the slices evenly. Cover with a clean, slightly damp cloth and let rise in a warm place for 1 hour and 30 minutes.

With the rack in the middle position, preheat the oven to 350°F (180°C).

Brush the buns with the buttermilk. Bake for 30 to 35 minutes or until golden brown. Let cool.
Glaze
In a bowl, whisk together the honey and sugar. When ready to serve, glaze the buns.
Note
The sticky buns can be prepared the day before. After you've placed them in the pan, cover the sliced, uncooked buns with plastic wrap and refrigerate. The next day, place the pan in a hot-water bath to accelerate rising. Allow the buns to rise until they are touching.
To test whether the dough is ready to be baked, press it with your fingertip; if the indentation remains, the buns are ready for the oven.
To help you with this recipe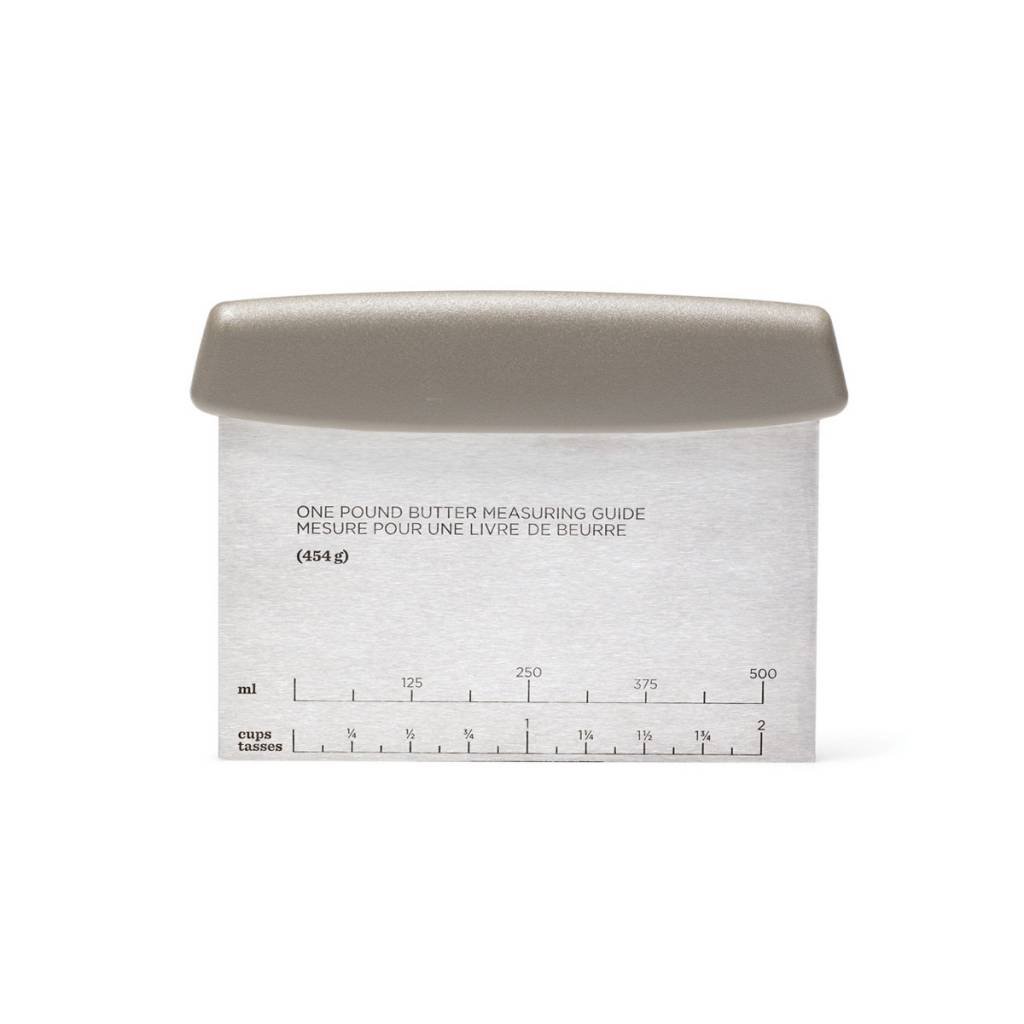 The RICARDO pastry blender and scraper is perfect for blending and dividing the dough into equal parts. The bevelled blade is ultra-durable, and the ergonomic handle provides a comfortable grip. It can also be used to scrape and organize excess dough and flour on a work surface.
10.99 $
SHOP NOW