Preparation
Crust
In a food processor, combine the flour, icing sugar and salt. Add the butter and pulse for a few seconds at a time until it forms pea-sized pieces. Add the water and pulse again until the dough begins to form. Remove the dough from the processor.

On a lightly floured work surface, knead the dough until smooth. Roll out the dough. Line a 9-inch (23 cm) pie plate with a removable bottom with the dough. Press lightly at the bottom and on the sides. Refrigerate for 30 minutes or freeze for 15 minutes.

With the rack in the middle position, preheat the oven to 400°F (200°C).

With a fork, poke the entire surface of the dough. Bake for about 18 minutes or until the crust is golden brown. Let cool.
Lemon Filling
In a bowl, sprinkle the gelatin over the water. Let bloom for 5 minutes.

In a saucepan, bring the lemon zest and juice to a boil. Remove from the heat. Whisk in the gelatin mixture until completely dissolved.

Add the condensed milk and the food colouring. Mix thoroughly. Pour into the crust. Cover the pie with plastic wrap, placing it directly on the filling. Refrigerate for 6 hours or until the filling is firm.
Whipped Cream
In a bowl, whip the cream, sugar and vanilla with an electric mixer until stiff peaks form. With a pastry bag fitted with a star tip, pipe strips of whipped cream in a criss-cross pattern on top of the pie.
Note
It's optional, but we like to add a few drops of yellow food colouring to make the lemon curd closer in colour to one made with eggs.

The pie should be refrigerated until ready to serve. The crust and lemon filling can be made and assembled
the day before. The whipped cream should be made just before serving.
To help you with this recipe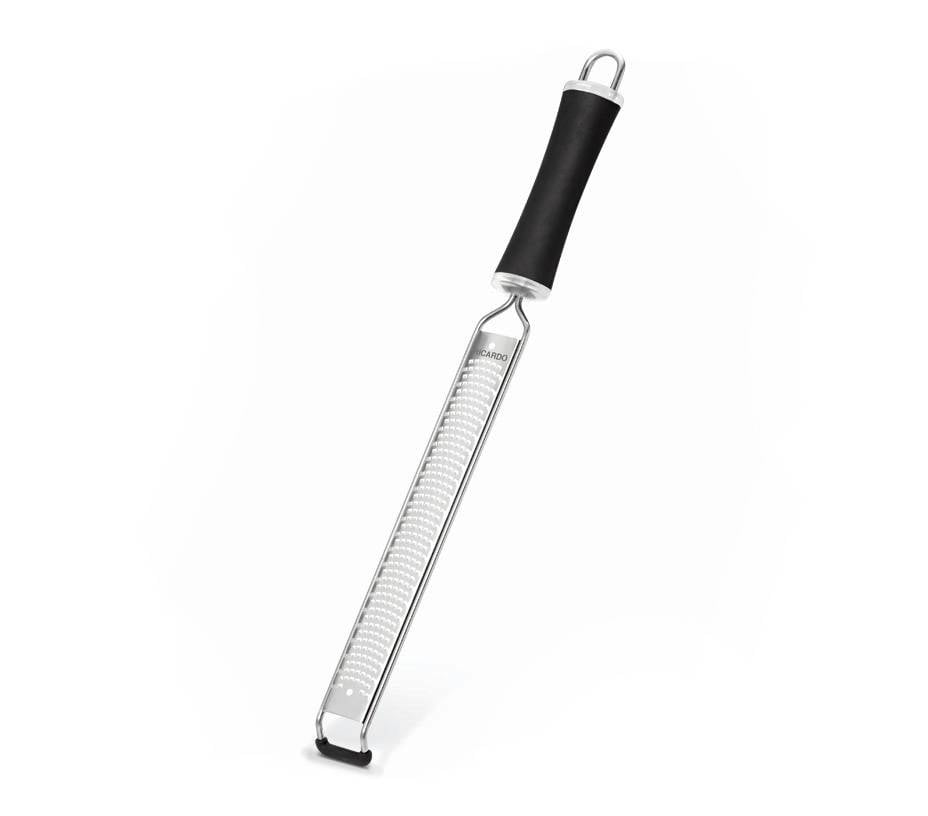 This long stainless steel grater with a fine blade is perfect for grating the zest of citrus fruits, as well as nutmeg or garlic. The handle and the non-slip strip allows for a comfortable and secure grip.
16.99 $
SHOP NOW