Ingredients
Dough
Topping
Preparation
Dough
In a large bowl with a wooden spoon, or in a stand mixer using the dough hook, combine the flour, yeast and salt. Add the water and stir until a soft ball forms. Knead the dough for about 5 minutes on a floured work surface or in the stand mixer until smooth.

Shape the dough into a ball and place in a clean, lightly oiled bowl. Turn the dough to lightly coat with oil. Cover with a damp cloth and let rise in a warm, humid place for about 2 hours or until the dough has doubled in volume.
Topping
With the rack in the middle position, preheat the oven to 450°F (225°C). Line a 17 x 12-inch (43 x 30 cm) baking sheet with parchment paper.

In a bowl, combine the cream and lemon juice. Let rest for 5 minutes. Stir in the Parmesan cheese. Set aside.

With your hands, shape the sausage meat into 1/2-tsp (2.5 ml) meatballs. Set aside.

On a floured work surface, roll out the dough as thinly as possible until it is roughly the same size as the baking sheet. Place the dough on the sheet.

Spread the cream over the dough. Top with the onion and sausage meatballs. Season with pepper. Bake for about 15 minutes or until the crust is golden brown.

Sprinkle with the parsley. Cut into squares and serve piping hot.
To help you with this recipe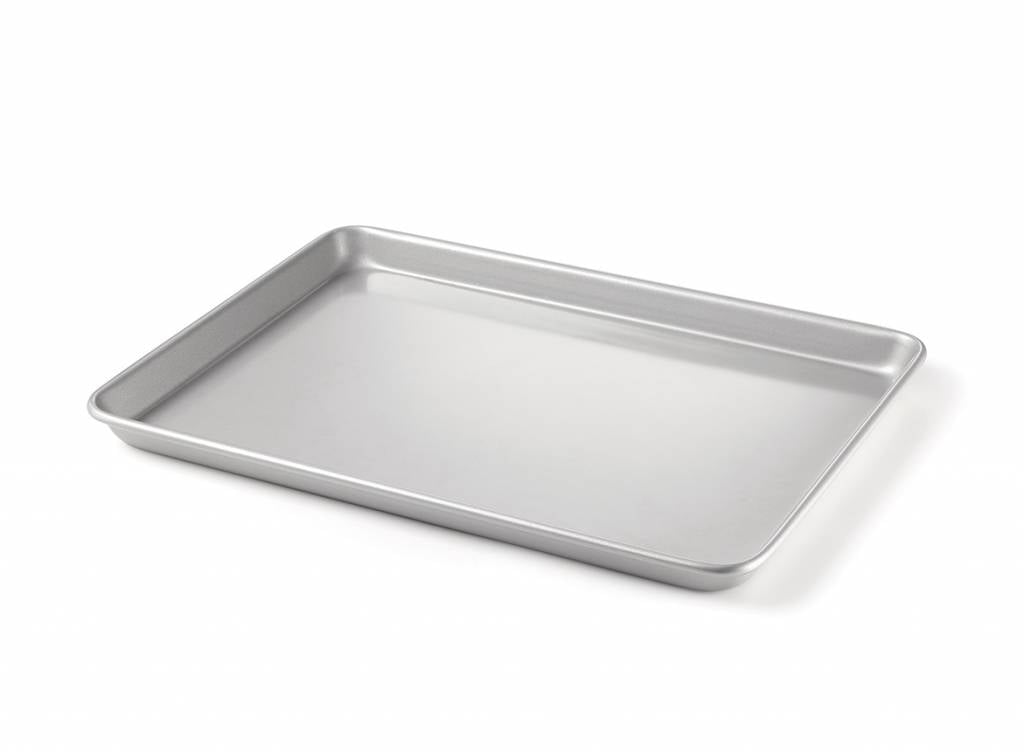 This must-have cooking accessory is perfect for baking cookies, pastries, meat or a whole meal making sheet pan dinner and getting the weeknight meal on the table fast.
25.99 $
SHOP NOW