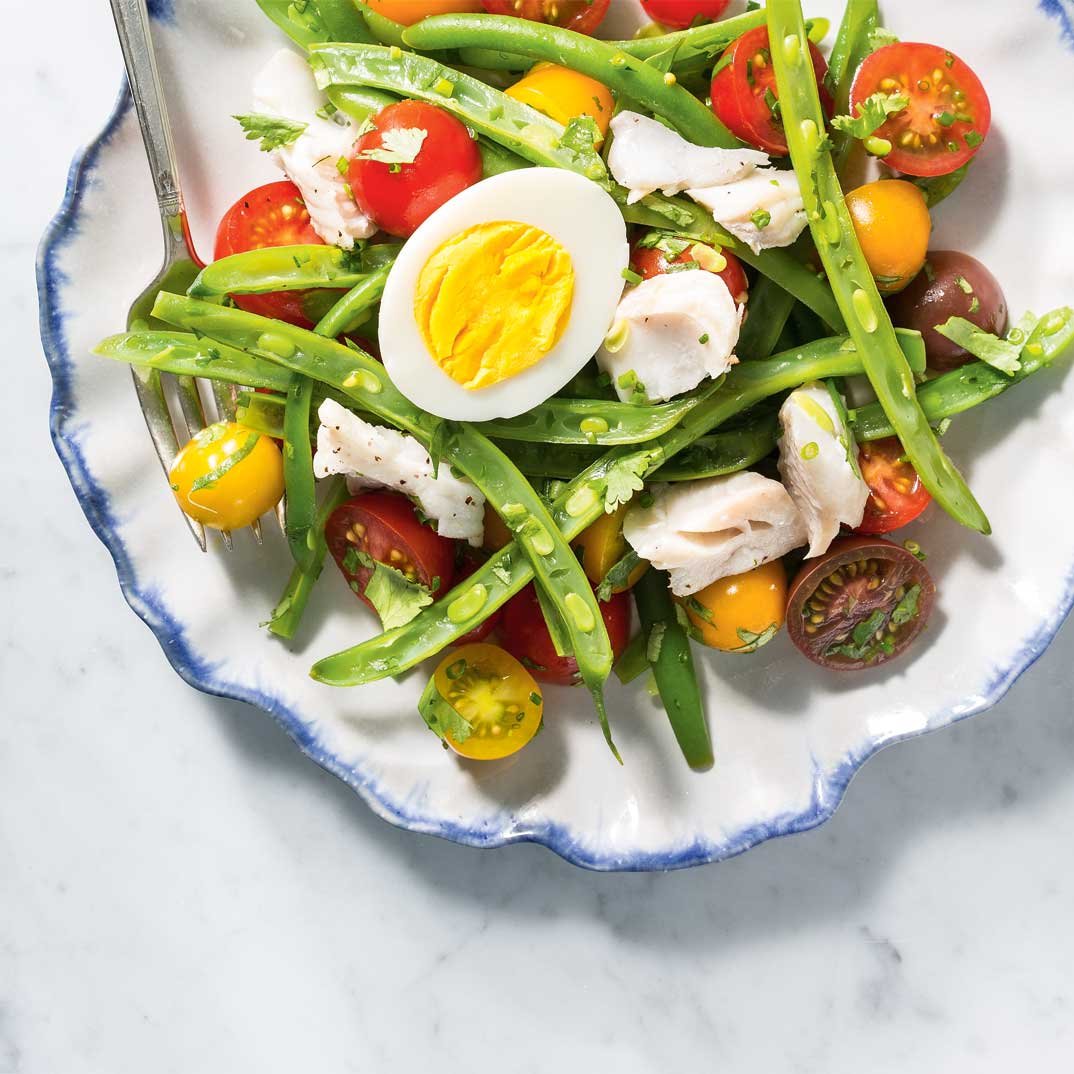 Preparation
In a non-stick skillet, place the haddock and white wine. Cover and bring to a boil. Simmer for about 4 minutes or until the fish is cooked and flakes easily.

In a saucepan of salted boiling water, boil the green beans until tender. Cool in ice water and drain. Split the beans in half lengthwise if desired.

In a bowl, combine the green beans, tomatoes, herbs, lemon juice and olive oil. Season with salt and pepper. Divide among 4 plates. Top with large chunks of fish and half a hard-boiled egg.