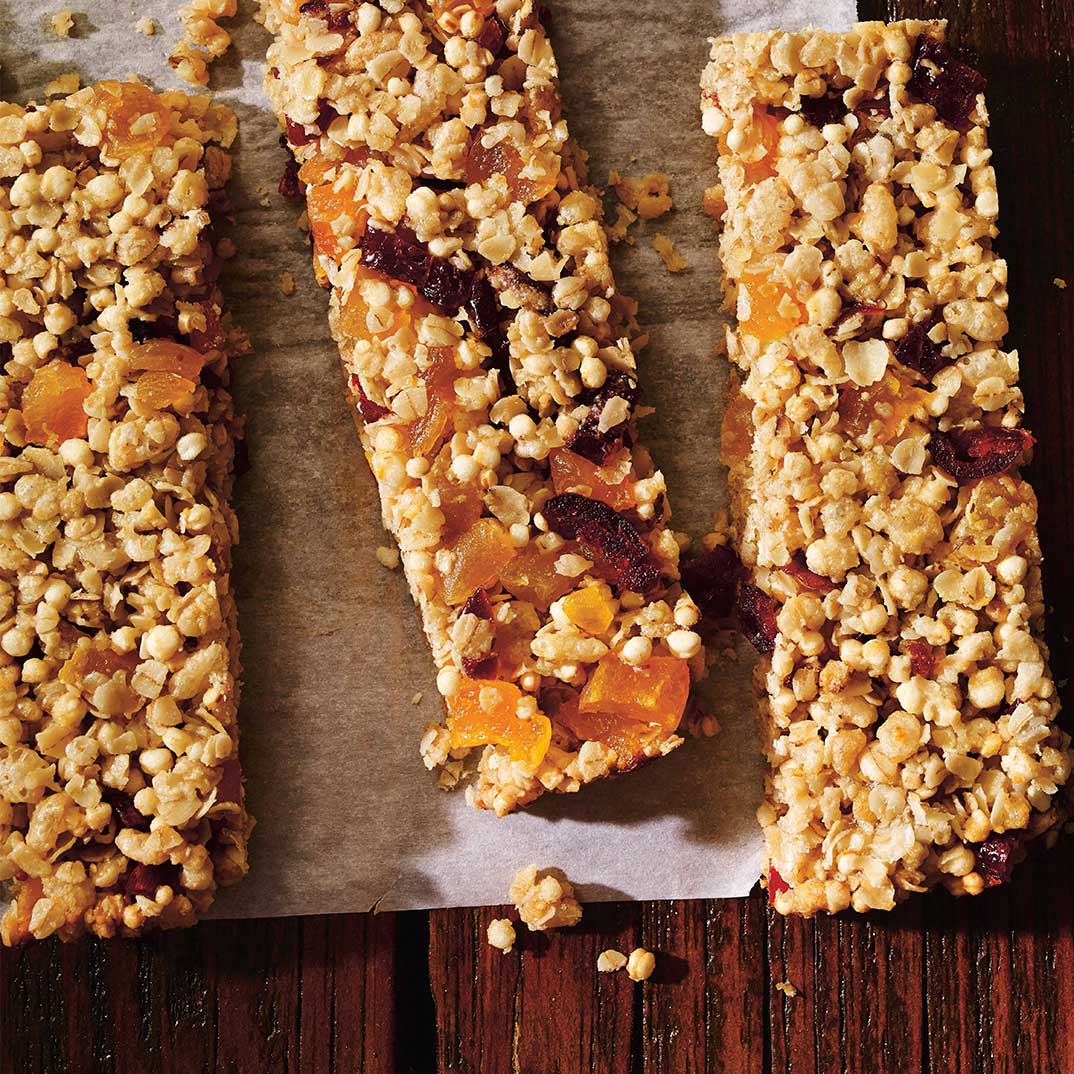 Back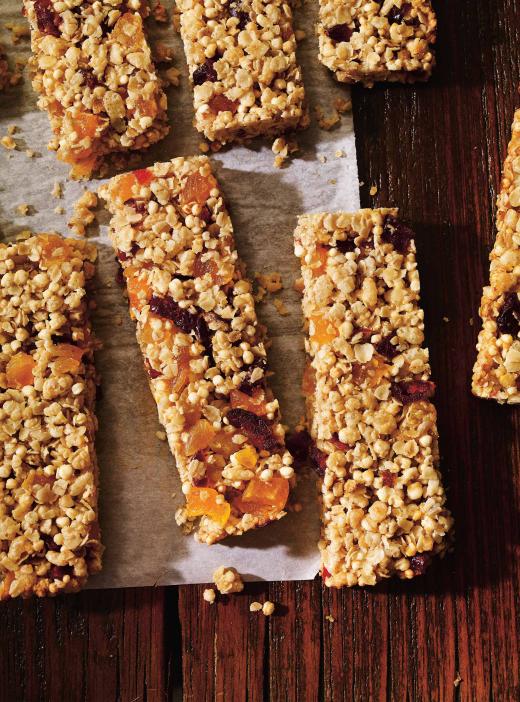 Preparation
With the rack in the middle position, preheat the oven to 350°F (180°C). Butter a 13 x 9-inch (33 x 23 cm) rectangular pan and line with a sheet of parchment paper, letting it hang over both sides. Set aside.

In a bowl, combine the oats, puffed rice, puffed quinoa, dried fruits and powdered milk. Set aside.

In a small saucepan, bring the maple syrup, brown sugar and oil to a boil. Continue cooking for 2 minutes. Pour over the dry ingredients and stir until the mixture is fully moistened. Add the egg white and stir until the cereal mixture is sticky.

Spread into the prepared pan and press firmly to form an even layer. Bake for about 15 minutes or until the cereal is lightly golden brown. Let cool. Remove from the pan and cut into 20 bars.

The bars will keep in an airtight container for up to 2 weeks, or you can freeze them at this stage if desired. You can also wrap the bars individually in plastic wrap.