Two things we're crazy about at RICARDO headquarters: anything drizzled in General Tao sauce and cocktail sausages (maybe that's a stretch). We combined the two ingredients to see what would happen and found a real wiener!
Preparation
In a small bowl, combine half the maple syrup (6 tbsp/90 ml) with the vinegar, soy sauce, cornstarch, sambal oelek and sesame oil. Set aside.

In a small saucepan over high heat, bring the remaining maple syrup (6 tbsp/90 ml), the ginger and garlic to a boil. Simmer until the mixture begins to caramelize, about 5 minutes. Add the first syrup mixture. Bring back to a boil, whisking constantly. Set the sauce aside.

In a large skillet over medium heat, sauté the sausages in the oil for 2 minutes. Add the sauce, cover and simmer for about 5 minutes or until it thickens and thoroughly coats the sausages.

Place on a serving platter. Garnish with the cilantro and sesame seeds.
Note
The sauce can be made 2 days in advance.
To help you with this recipe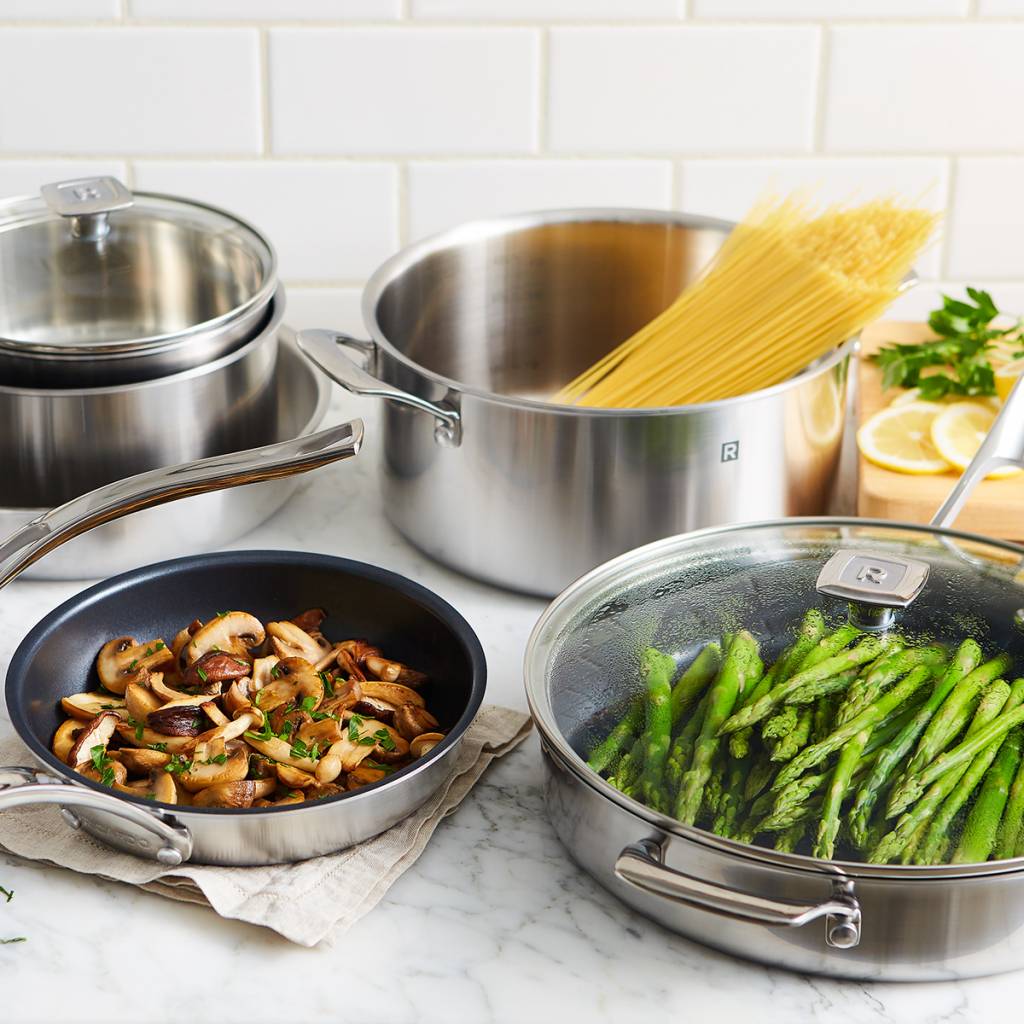 This RICARDO stainless steel cookware set would make any professional chef proud and will last a lifetime.
319.99 $
SHOP NOW