Made with olive oil and the toppings of your choice—fleur de sel, sesame, poppy or fennel seeds—these crackers are as pleasant to make as they are to receive. After rolling out the dough thinly on your work surface, simply cut into strips (as narrow as a piece of dry fettuccine, or as wide as a cheese stick) with a pizza cutter.
Preparation
With the rack in the middle position, preheat the oven to 425°F (210°C). Line two 17 x 12-inch (43 x 30 cm) baking sheets with parchment paper.

In a food processor, combine the flour, baking powder, salt and red pepper flakes. Add the warm water and olive oil. Mix until the dough begins to form.

On a floured work surface, knead the dough for about 1 minute or until smooth. Shape the dough into two discs. Roll out, one disc at a time, as thinly as possible into an approximately 12 x 7-inch (30 x 18 cm) rectangle. Place the dough on the baking sheet.

In a small bowl, combine the egg yolk and water. Set the egg wash aside.

With a pizza wheel or chef's knife, cut the dough into approximately ½-inch (1 cm) strips (see note). Lightly brush the dough with the egg wash. Sprinkle each strip with fleur de sel, poppy seeds, etc., to taste.

Bake, one sheet at a time, for about 15 minutes or until the crackers are crisp and golden brown (see note). Let cool on the sheet.
Note
You can also make larger 1-inch (2.5 cm) crackers. The baking time will remain the same.
To help you with this recipe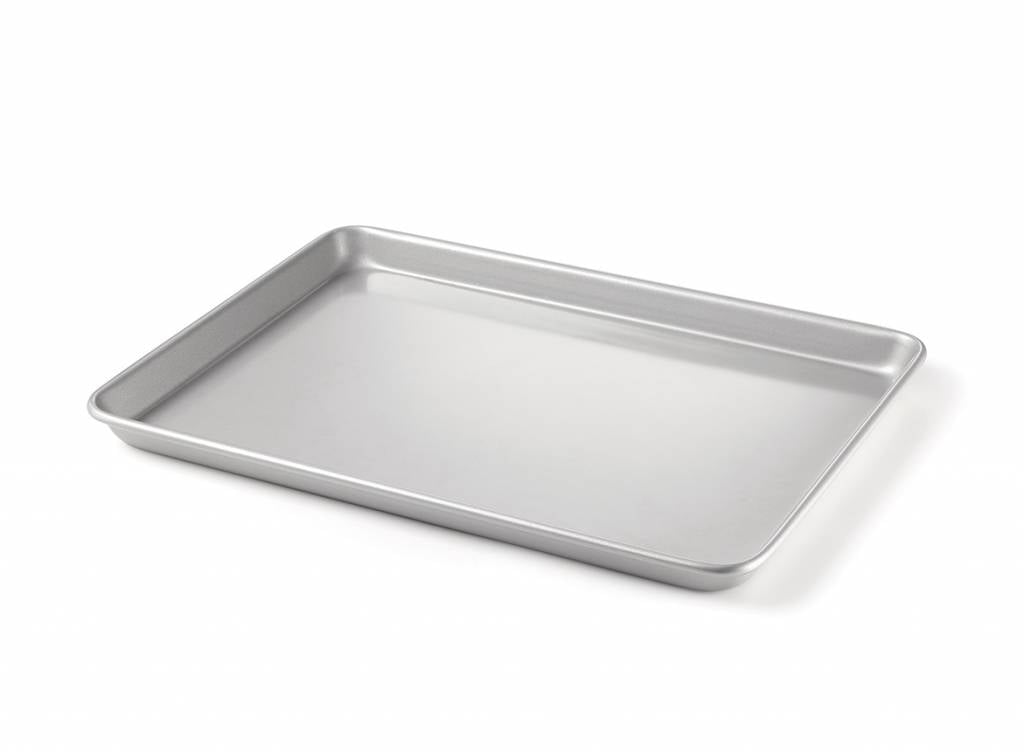 This must-have cooking accessory is perfect for baking cookies, pastries, meat or a whole meal making sheet pan dinner and getting the weeknight meal on the table fast.
25.99 $
SHOP NOW