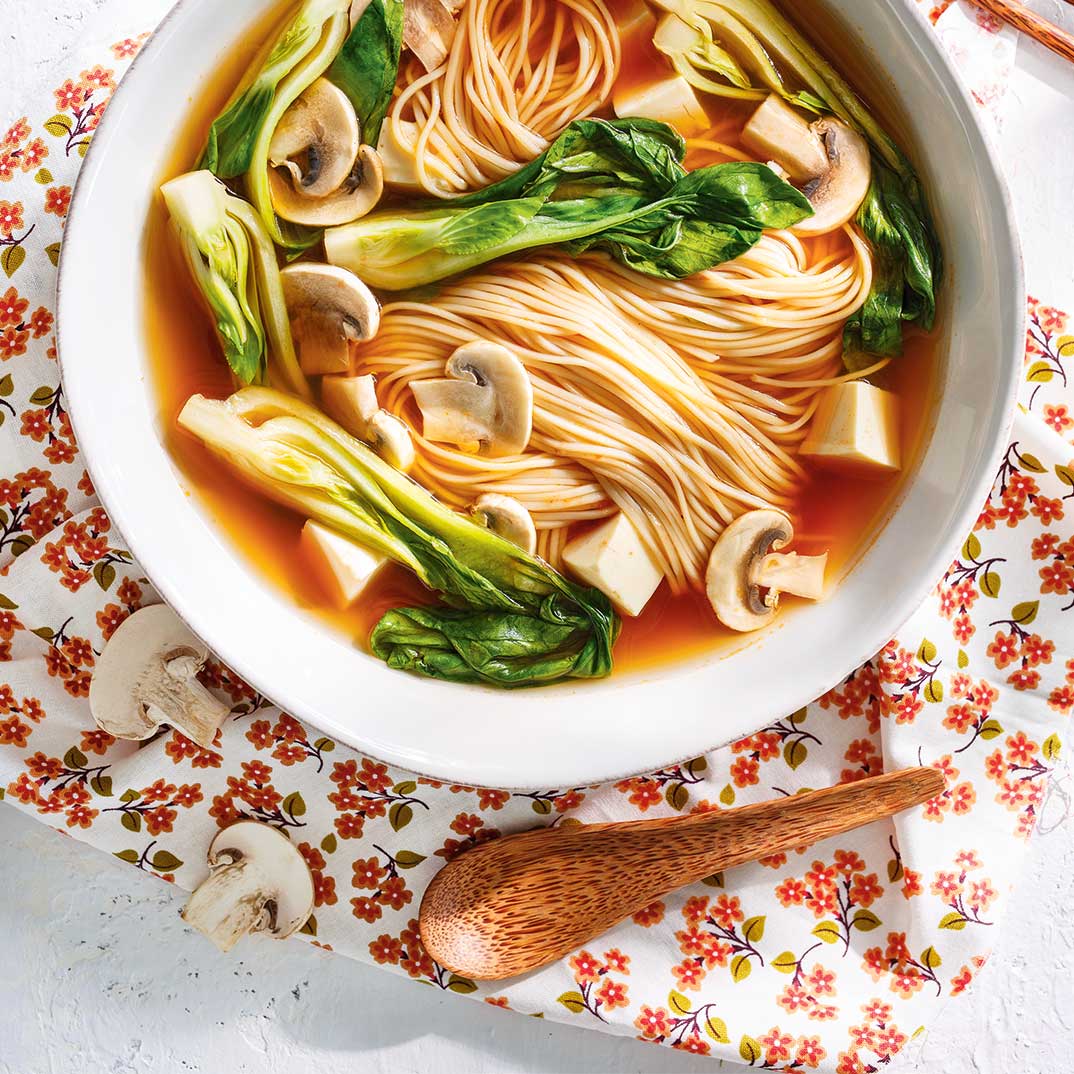 Back
Preparation
In a large pot over high heat, brown the onion, ginger, garlic and star anise in the oil for 2 minutes.

Add the broth, water, strained tomatoes, soy sauce, fish sauce, lime juice, brown sugar and sambal oelek. Bring to a boil and let simmer for 10 minutes.

Meanwhile, in a small pot of salted boiling water, cook the noodles for 3 minutes or until al dente. Drain.

Place the tofu, bok choy, mushrooms and cooked noodles into large, deep soup bowls.

Strain the hot broth into the bowls and let rest for 5 minutes before serving.
Note
You can replace the ramen noodles with soba or rice noodles. You can also use raw shrimp, thinly sliced raw meat or leftover roasted chicken instead of tofu.
The broth freezes well.