With just enough protein to make it a healthy breakfast, this not-too-sweet rice pudding is a great replacement for your regular cereal. The decadent, creamy arborio rice and tart raspberry and pear purée work together like a dream. And the sprinkle of homemade almond granola gives the meal just enough crunch to wake up your taste buds.
Preparation
Rice Pudding
In a large pot over medium-high heat, bring the milk, rice, vanilla seeds and pod to a boil. Simmer over medium-low heat for 25 minutes, stirring frequently.

Transfer to a bowl and cover with plastic wrap directly on the surface of the rice pudding. Let cool and refrigerate until completely chilled.
Almond Granola
With the rack in the middle position, preheat the oven to 400°F (200°C). Line a baking sheet with parchment paper.

In a bowl, combine all of the ingredients. Spread onto the prepared baking sheet. Bake for 10 minutes or until golden brown, stirring halfway through cooking. Let cool. Set aside.
Raspberry Pear Purée
In a blender, purée the pears and raspberries until smooth. Strain.

Stir the rice pudding to soften. Remove and discard the vanilla pod. Pour about ¼ cup (60 ml) of the fruit purée into four bowls and spoon the rice pudding overtop. Garnish with the granola and top with the fresh raspberries, if desired.
To help you with this recipe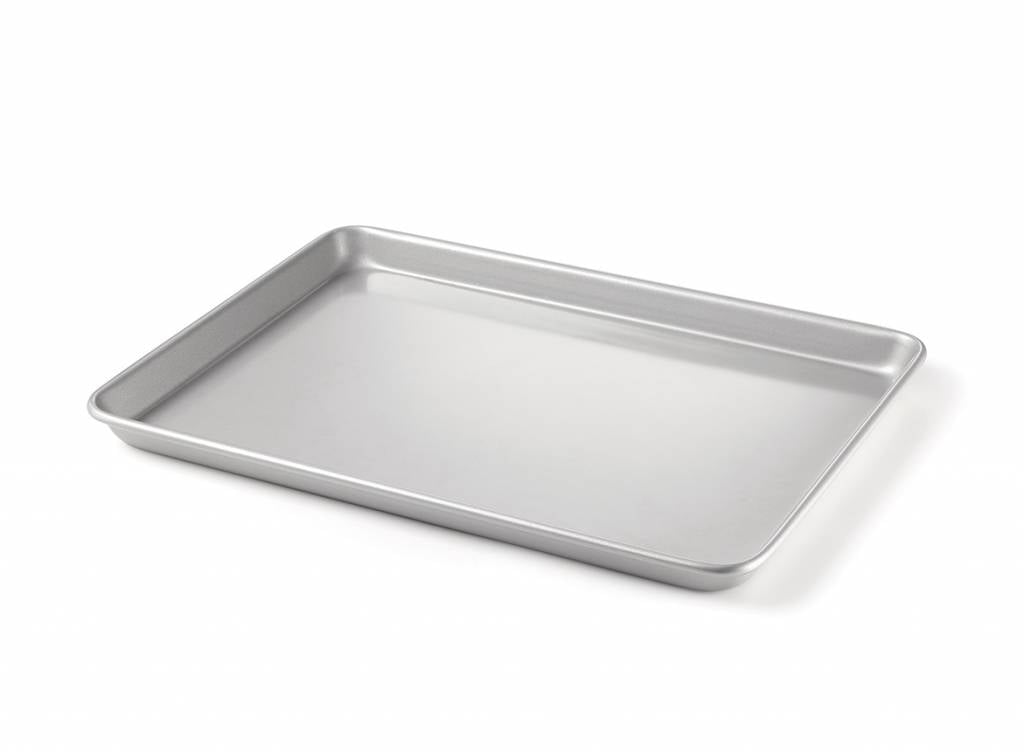 This must-have cooking accessory is perfect for baking cookies, pastries, meat or a whole meal making sheet pan dinner and getting the weeknight meal on the table fast.
25.99 $
SHOP NOW