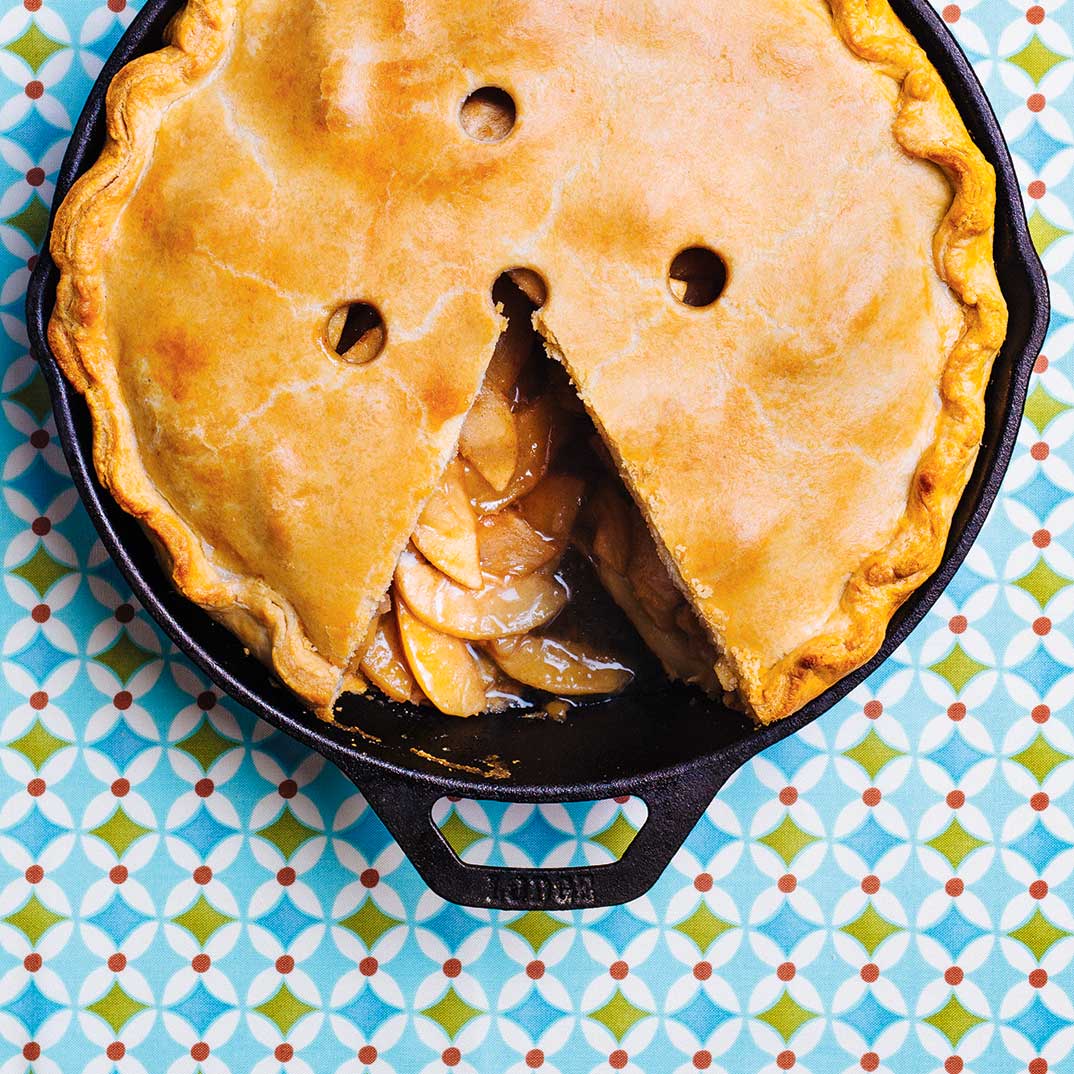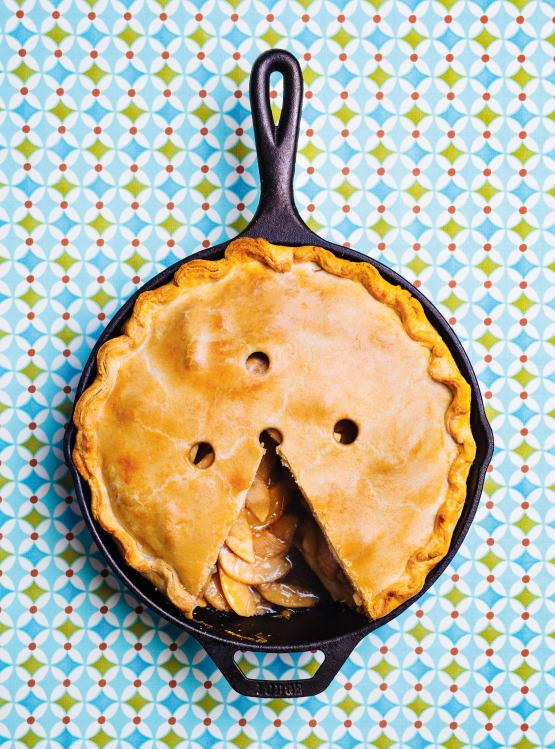 Preparation
Crust
In a food processor, pulse the flour, salt and butter until the butter forms pea-sized pieces. Add the water and vinegar. Pulse again until the dough just begins to form. Remove from the processor and shape into 2 discs. Cover with plastic wrap and refrigerate for 30 minutes.
Filling
Meanwhile, in a large bowl, combine the apples, brown sugar and cinnamon. Set aside.

With the rack in the lowest position, preheat the oven to 425°F (220°C).

On a lightly floured surface, roll out the 2 discs to a thickness of about 1/8-inch (3 mm). Line a 10-inch (25 cm) cast iron skillet with 1 sheet of dough. Sprinkle the tapioca evenly over the pie shell, then add the apple mixture. Using a 1/2 to 3/4-inch (1 to 2 cm) plain pastry tip, punch out five holes from the second sheet of dough. Place the shell over the apples and remove any excess dough. Fold the top shell between the bottom shell and the skillet, and pinch together to seal. Brush with milk.

Bake for 45 minutes or until golden brown. Let cool. The pie will keep for 3 days at room temperature.