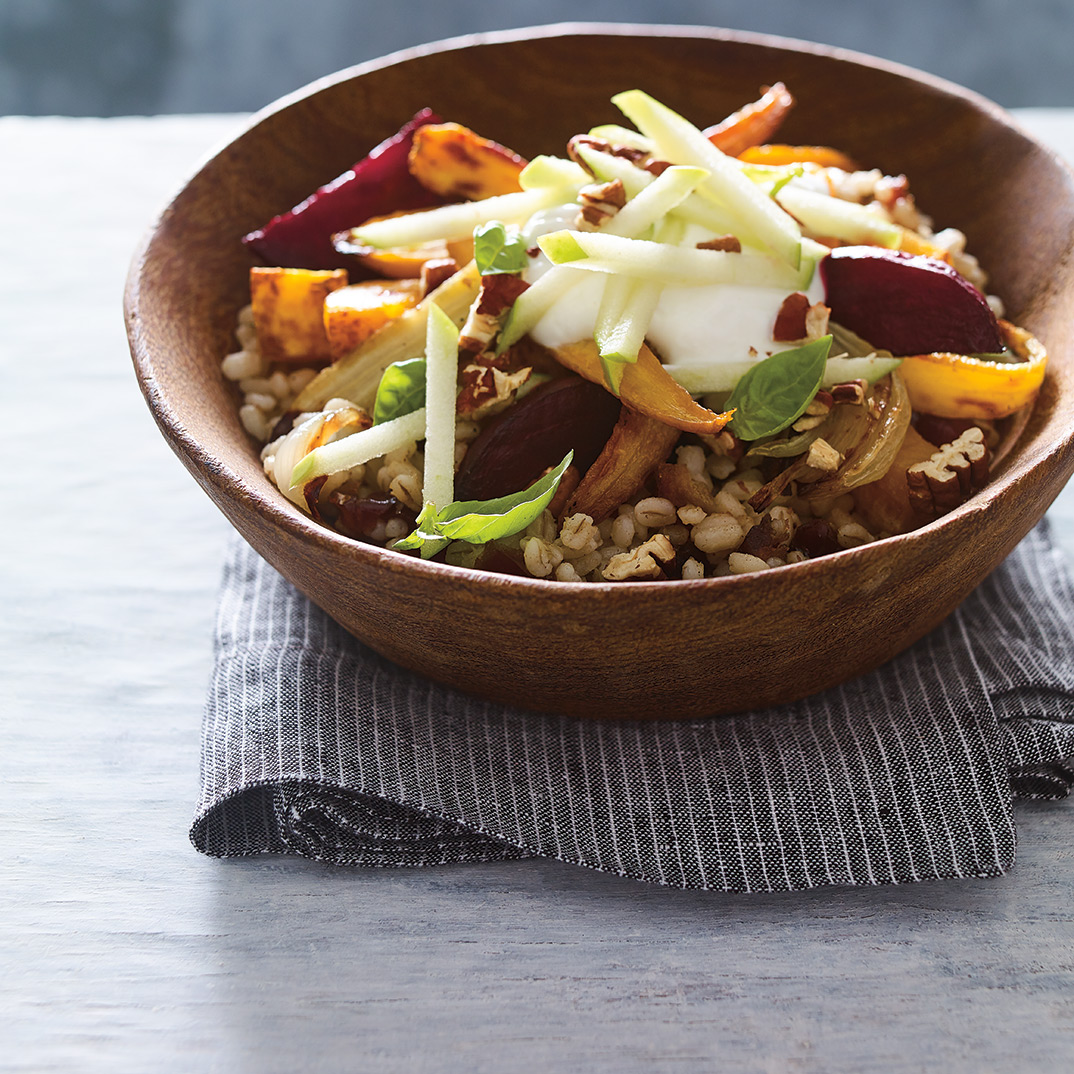 Back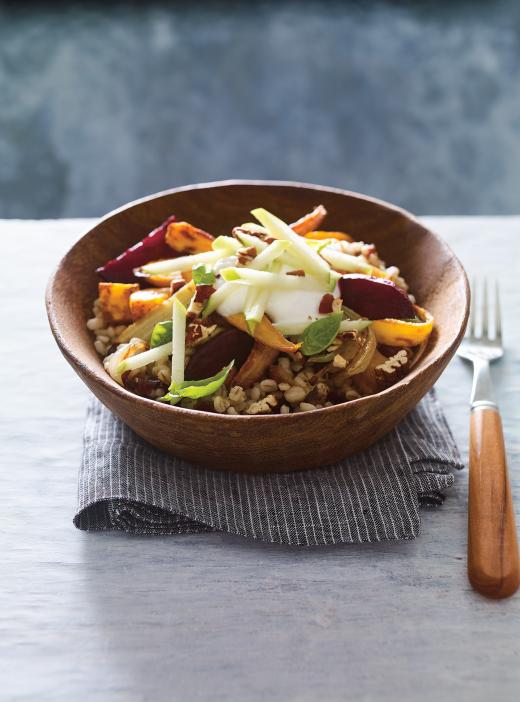 Open in full-screen mode
Barley Bowl with Dates and Roasted Vegetables
Preparation

35 MIN

Cooking

45 MIN

Servings

4 to 6
Preparation
Roasted Vegetables
With the rack in the middle position, preheat the oven to 425°F (220°C). Line a baking sheet with a silicone mat or parchment paper.

On the prepared sheet, toss the vegetables with the oil. Season with salt and pepper. Roast for 45 minutes or until the vegetables are tender and golden brown.
Barley
Meanwhile, in a pot of salted boiling water, cook the barley for 35 minutes or until tender. Drain and rinse under cold running water.

In a non-stick skillet over medium-high heat, sauté the cooked barley in the oil for 2 minutes. Add the dates and garam masala. Continue cooking for 2 minutes. Add the lemon juice. Season with salt and pepper.

Serve the barley in bowls with the roasted vegetables. Top with the yogurt, apple, pecans and basil. Serve with lemon wedges.