Nothing beats a classic pairing like lemon and poppy seed, and this rendition takes the cake. Just as good for breakfast as it is for dessert (or any time in between!), this seeded stunner was long overdue in our repertoire—but totally worth the wait. For a double dose of zing, we topped this loaf with a lemon glaze.
Preparation
Loaf
With the rack in the middle position, preheat the oven to 350°F (180°C). Butter a 4 x 10-inch (10 x 25 cm), 6-cup (1.5 litre) loaf pan. Line the pan with parchment paper, letting it hang over two sides.

In a bowl, whisk together the flour, poppy seeds and baking powder.

In another bowl, cream the butter, sugar and zest with an electric mixer. Add the eggs and beat until smooth. Stir in the dry ingredients alternately with the lemon juice and milk. Spoon the batter into the prepared pan.

Bake for 1 hour or until a toothpick inserted into the centre of the cake comes out clean. Let cool completely on a wire rack before unmoulding.
Glaze
In a bowl, whisk together the icing sugar and lemon juice until smooth.

Place the lemon poppy seed loaf on a serving platter and drizzle with the glaze.
Note
Poppy seeds contain oil, so they can definitely spoil. If you can't recall when you bought them, toss them.
To help you with this recipe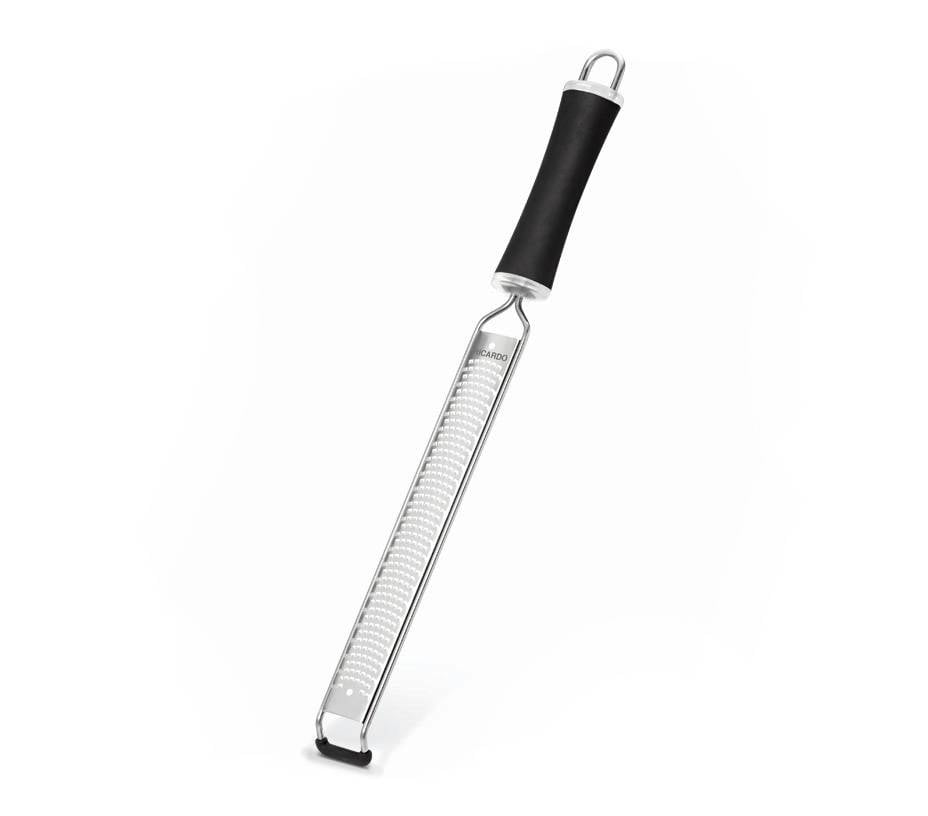 This long stainless steel grater with a fine blade is perfect for grating the zest of citrus fruits, as well as nutmeg or garlic. The handle and the non-slip strip allows for a comfortable and secure grip.
17.99 $
SHOP NOW