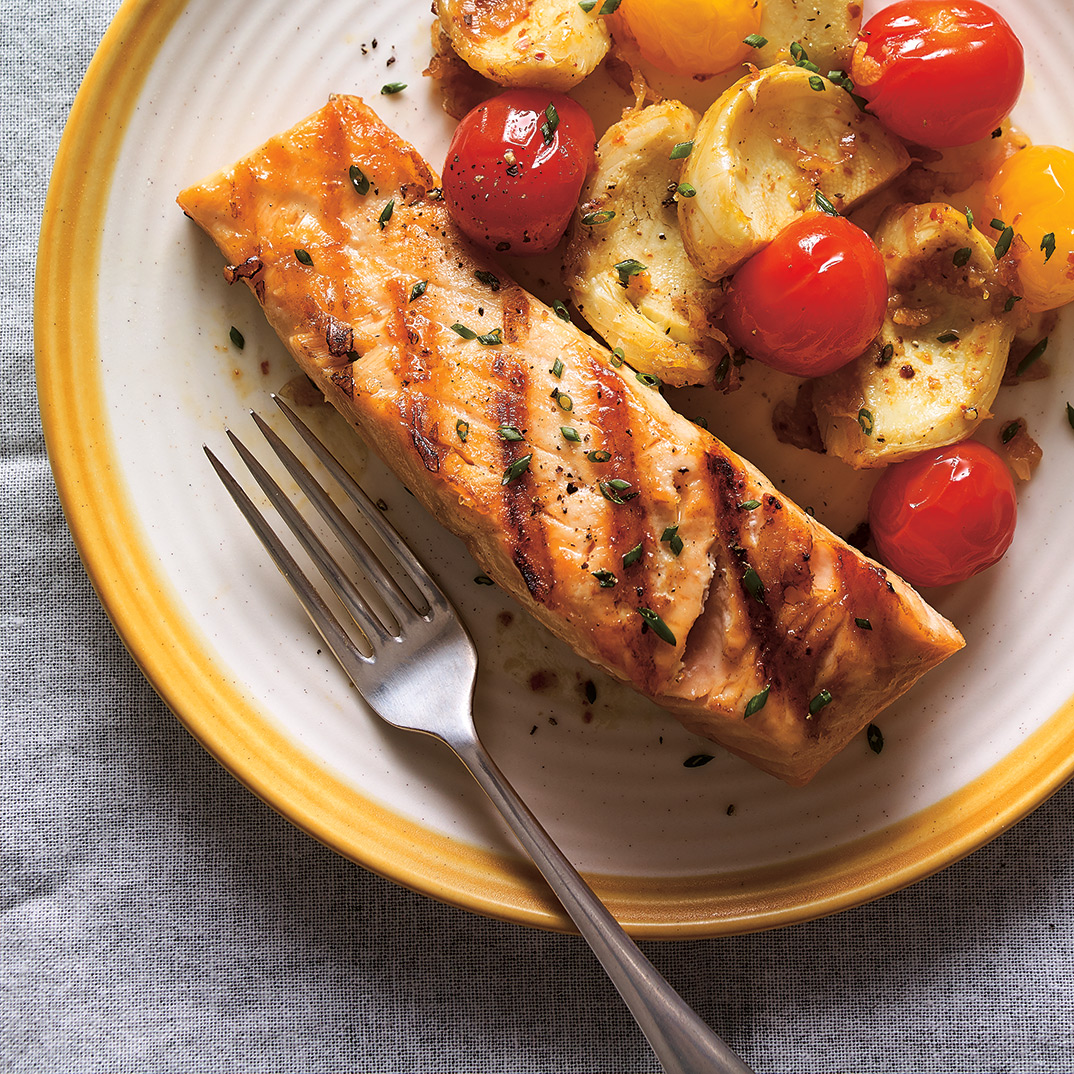 Preparation
Vegetables
In a skillet over medium-high heat, brown the shallots and garlic in the oil. Add the artichokes and cook for 2 minutes. Add the remaining ingredients and continue cooking for 5 minutes or until the tomatoes soften and burst. Season with salt and pepper. Keep warm.
Salmon
Preheat a cast iron grill pan until very hot. Oil the pan.

Grill the fish, skin side down, for 8 minutes or until the desired doneness, flipping halfway through cooking. Season with salt and pepper.

Sprinkle the salmon and vegetables with the chives and serve with lemon wedges, if desired.