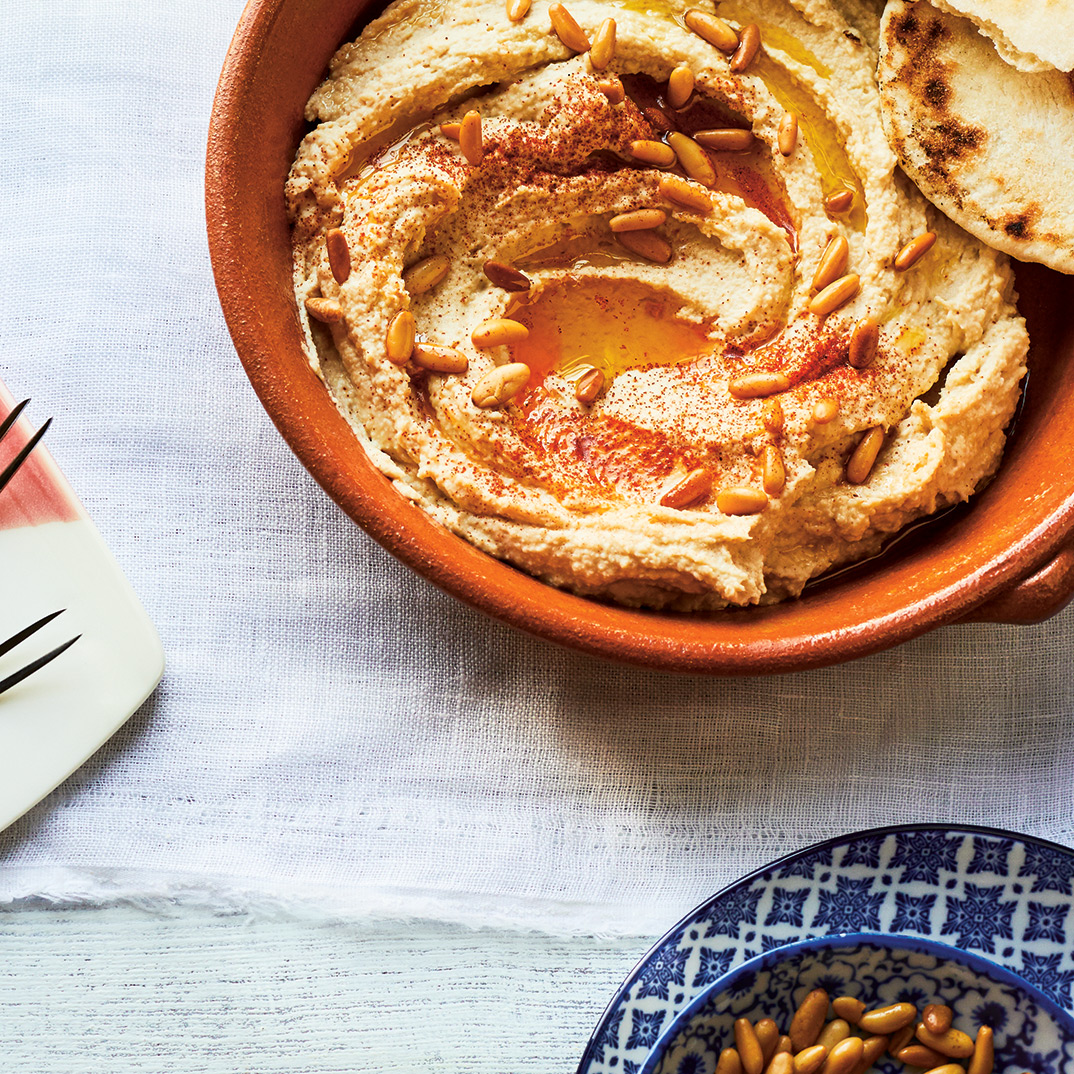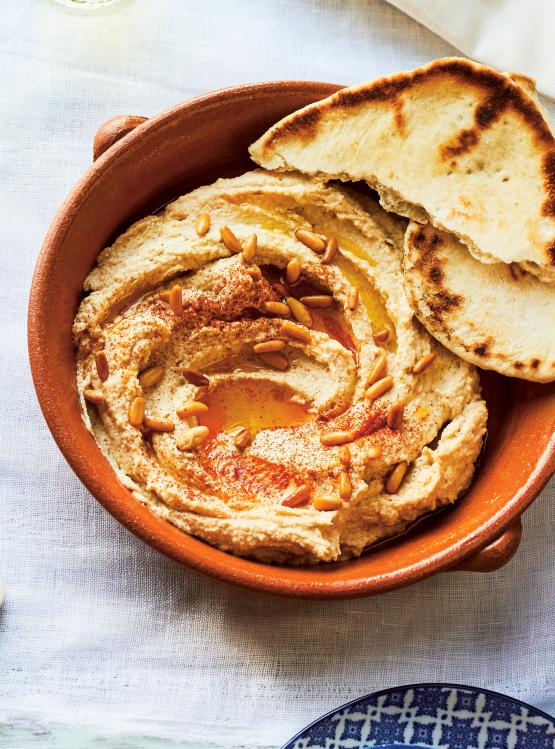 Preparation
In a small saucepan, cover the garlic cloves with cold water. Bring to a boil and cook for 7 minutes or until tender. Drain.

In a food processor, purée the garlic, chickpeas, water, tahini, lemon juice and half of the oil until smooth. Season with salt and pepper. Pass through a sieve and transfer to a bowl.

Meanwhile, in a small skillet over medium heat, toast the pine nuts in the remaining oil. Season with salt and let cool.

When ready to serve, top the hummus with the pine nuts and sprinkle with paprika. Serve with homemade pita bread (see recipe).
Good with...
Preparation time: 35 min
Total: 1 h