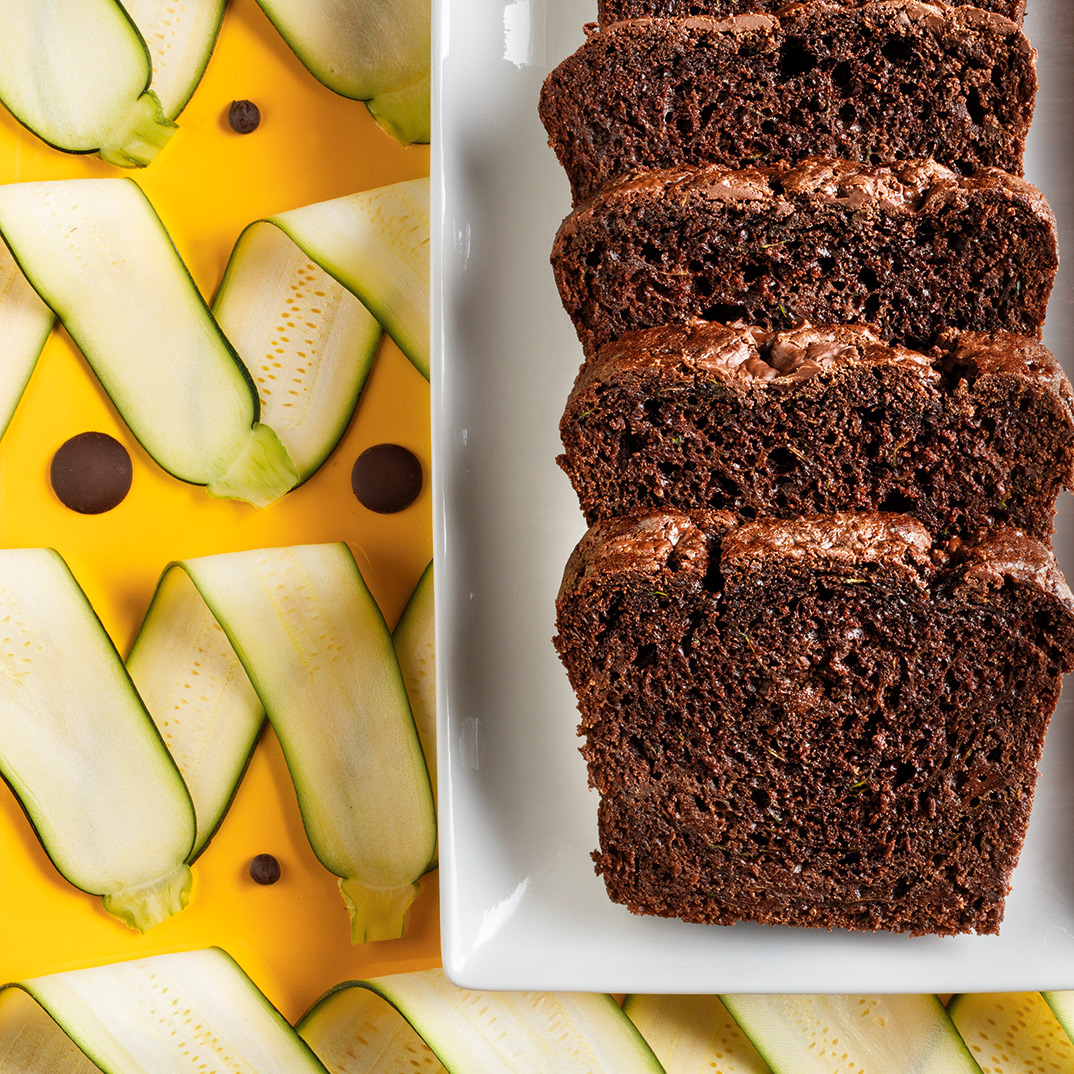 Back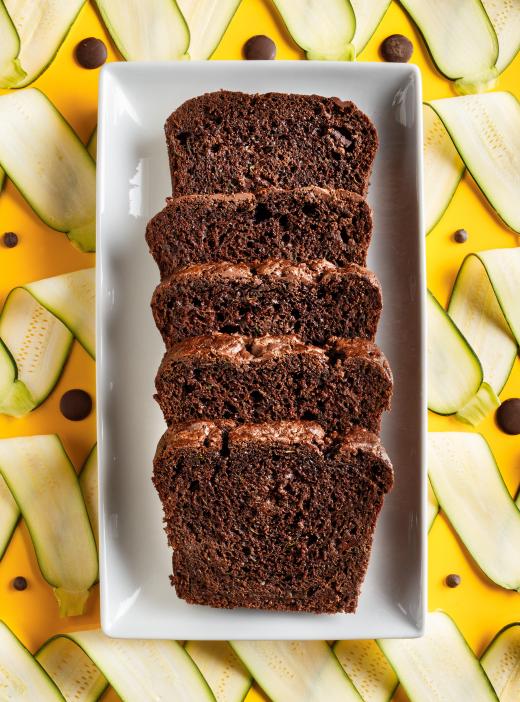 Preparation
With the rack in the middle position, preheat the oven to 350°F (180°C). Butter a 4 x 10-inch (10 x 25 cm), 6-cup (1.5 litre) loaf pan. Line the pan with parchment paper, letting it hang over two sides.

In a bowl, combine the flour, cocoa powder, baking powder and baking soda.

In a large bowl, whisk together the sugar, oil and egg until smooth. Using a spatula, stir in the zucchini and dry ingredients. Set aside 2 tbsp of the chopped chocolate for the topping. Add the remaining chocolate to the batter. Pour into the pan and sprinkle with the reserved chocolate.

Bake for 1 hour or until a toothpick inserted into the centre of the bread comes out clean. Let cool completely on a wire rack before unmoulding.