Often eaten on the go—or to break a fast at the end of the day during Ramadan—brika is a savoury pastry from Tunisia, made with some of the most common elements in the nation's cuisine: tuna, egg and potato. This delicious parcel is filled, folded into a triangle, then deep-fried briefly to crisp the crust while the egg inside stays runny. Pastries like this, of all shapes, sizes and fillings, can be found everywhere from Northern Africa to Eastern Europe. The trick to our brika's extra-crispy exterior? Spring roll wrappers instead of brik pastry!
Preparation
In a saucepan, cover the cubed potatoes with cold water and season with salt. Bring to a boil, then simmer for 20 minutes or until tender. Drain. Using a potato masher, coarsely crush the potatoes. Let cool.

In a bowl, combine the mashed potatoes, tuna, cheese, parsley and onion. Season with salt and pepper.

On a work surface, layer 2 sheets of spring roll pastry, or fold 1 sheet of brik pastry into a square. Starting at one corner and working your way inward, cover half of the square with one-quarter of the potato mixture. Using a spoon, shape a well in the centre of the filling. Break an egg into the well. Fold the pastry over the filling to create a triangle. Repeat with the remaining ingredients.

In a large non-stick skillet over medium-high heat, heat 1/2 inch (1 cm) of oil. Fry 1 brika at a time for 3 minutes or until golden brown, turning halfway through cooking. Drain on paper towels. Serve with a squeeze of lemon.
To help you with this recipe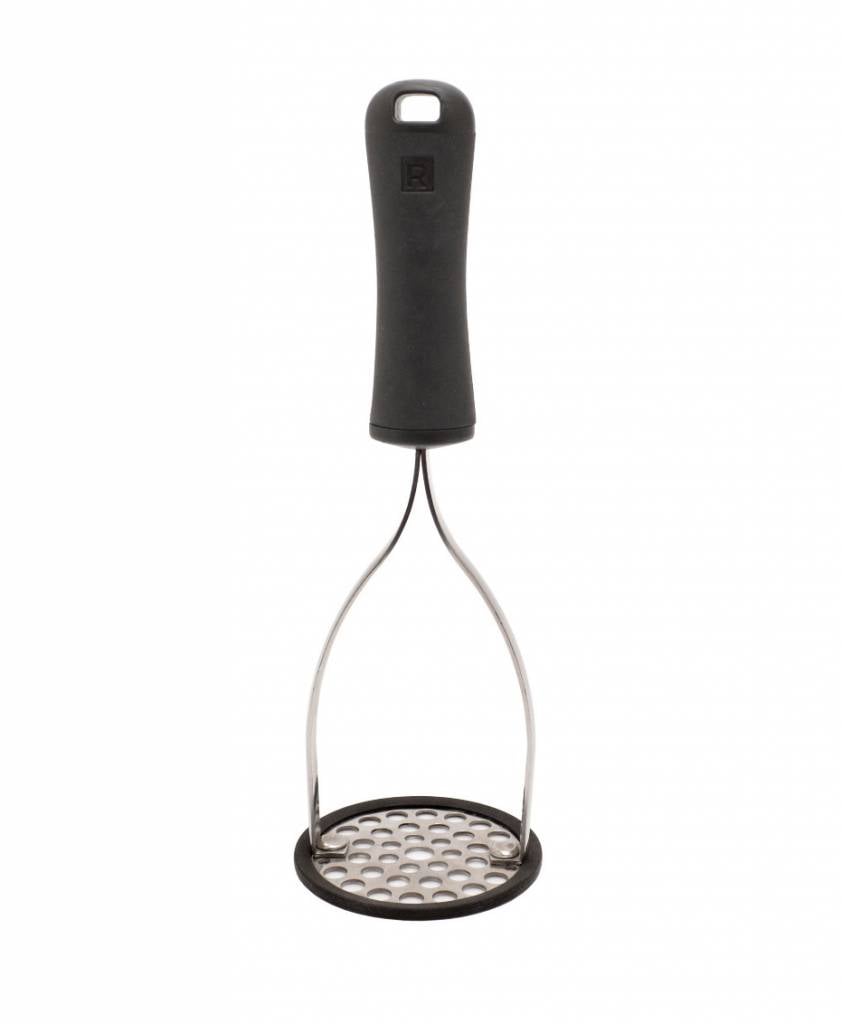 This stainless steel potato masher can be used directly into your non-stick cooking pots without scratching thanks to its silicone rim. Ultra-resistant, it can withstand temperatures up to 230 °C/446 °F.
26.99 $
SHOP NOW