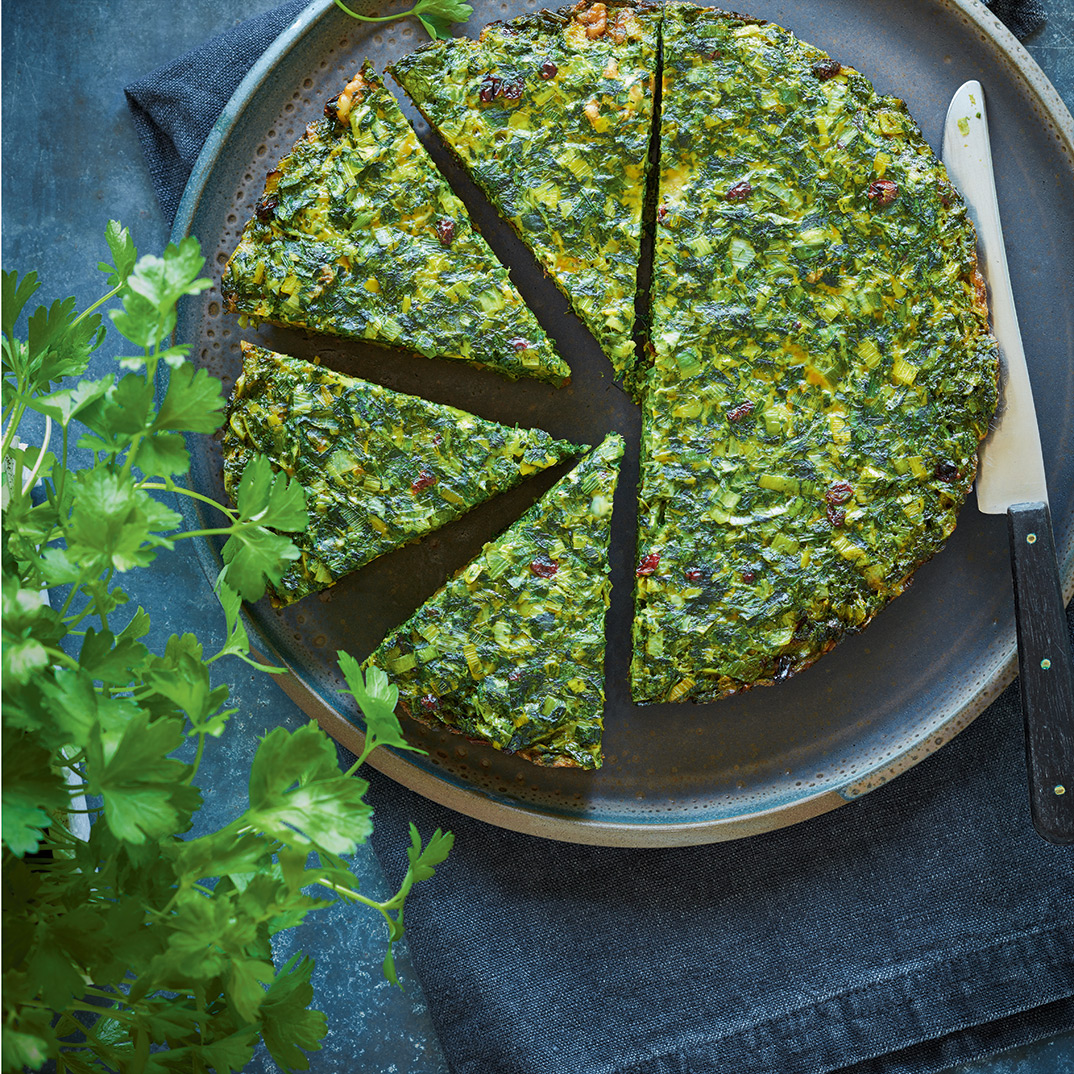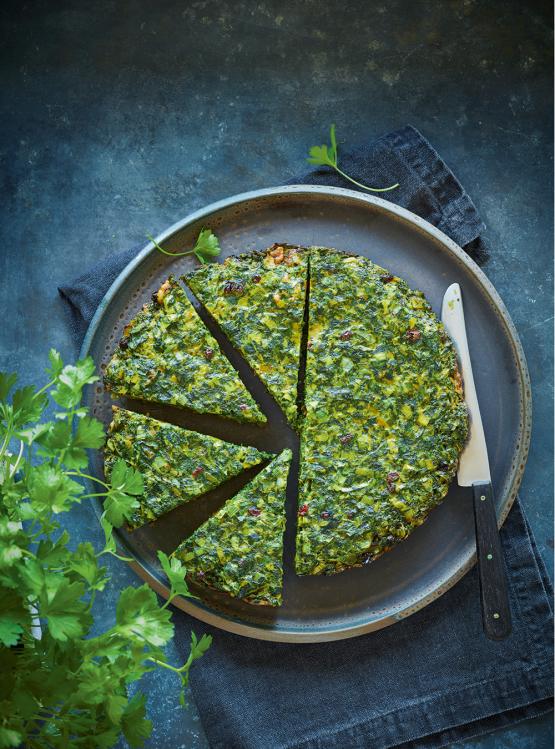 Preparation
In a large skillet over medium-high heat, soften the leek and green onions in 2 tbsp (30 ml) of the oil. Add the herbs, spinach and lettuce and continue cooking for 2 minutes, stirring. Drain.

In a bowl, whisk together the eggs, turmeric, salt and pepper. Add the herb mixture, walnuts and cranberries, if using.

With the rack in the middle position, preheat the oven to broil.

In an oven-safe non-stick skillet about 8 inches (20 cm) in diameter, over medium heat, add the remaining oil. Pour the egg mixture overtop, cover and cook for 5 minutes or until the sides begin to brown. Remove the lid and bake in the oven for 3 minutes.

Unmould onto a serving plate. Delicious with our herbed rice with pan-fried trout recipe.
Note
Barberries are small, sour dried berries that can be found in Middle Eastern groceries. They resemble dried unsweetened cranberries.