Gastroenteritis, antibiotics and rich foods can all wreak havoc on gut health. This dreamy dessert is not only pretty to look at, it also helps balance your intestinal flora thanks to a kick of kefir, a.k.a. fermented milk.
Preparation
Crust
With the rack in the middle position, preheat the oven to 350°F (180°C).

In a bowl, combine the graham cracker crumbs and butter. Lightly press onto the bottom and up the sides of a 9-inch (23 cm) pie plate. Bake for 12 minutes, then let cool on a wire rack.
Filling
In a bowl, sprinkle the gelatin over the water. Let bloom for 5 minutes. Set aside.

In a pot over medium heat, gently heat the sugar with 1/4 cup (60 ml) of the yogurt just until the sugar has dissolved, stirring constantly. Remove from the heat. Add the gelatin mixture and whisk until completely dissolved. Stir in the remaining yogurt and the kefir. Pour into the crust. Cover with plastic wrap directly on the surface of the cream. Let cool, then refrigerate for 4 hours or until the filling has set.

When ready to serve, garnish with the fruit and mint.
To help you with this recipe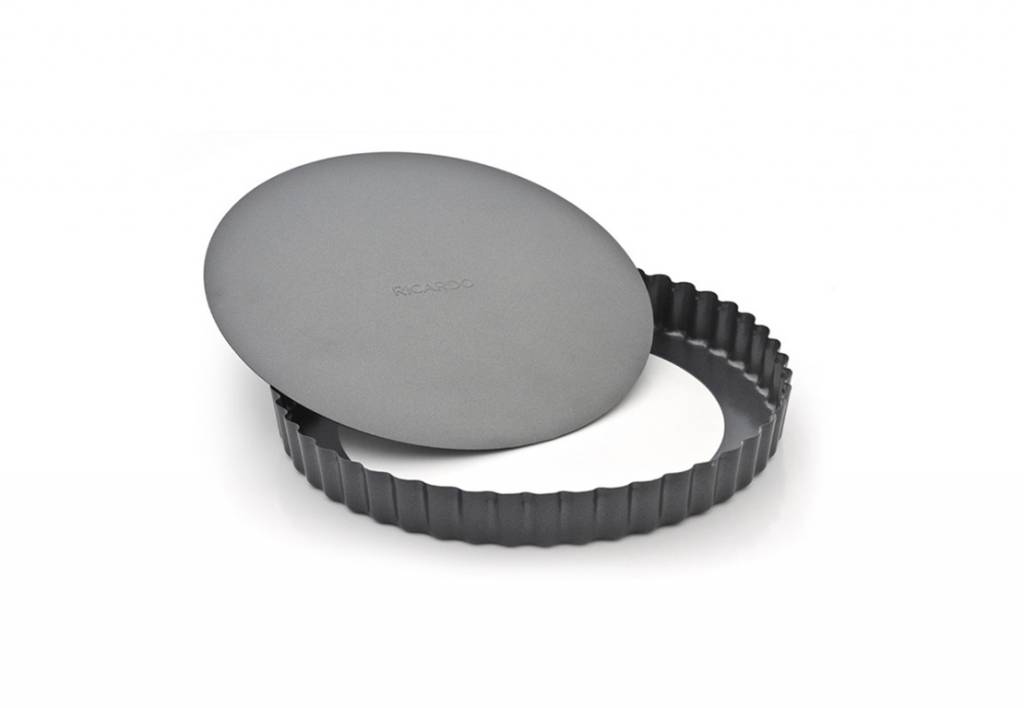 This round tart pan is perfect for baking both savoury and sweet tarts. The dark metal creates a crispy crust and the removable bottom allows for easy unmolding and cleaning.
16.99 $
SHOP NOW