To give a garlicky Neapolitan classic a vivid twist, we cooked 10 scapes two ways (sautéed and parboiled), proving that the best pasta recipes are way more than the sum of their parts.
Preparation
Cut 8 of the scapes in half lengthwise and set aside. With a fine grater, grate the remaining scapes and set aside.

In a large pot of salted boiling water, cook the pasta until al dente. Add the 16 garlic scape halves 2 minutes before the end of the cooking time. Reserve 1/2 cup (125 ml) of the cooking water. Drain the pasta and scapes.

In a large skillet over medium heat, cook the grated garlic scapes and red pepper flakes in the oil for 1 minute. Remove from the heat. Add the drained pasta and scapes, cheese, lemon zest and reserved cooking water. Mix well to evenly distribute the flavours. Season with salt and pepper.

Divide the spaghetti among four plates. Drizzle with olive oil and sprinkle with more cheese, if desired.
To help you with this recipe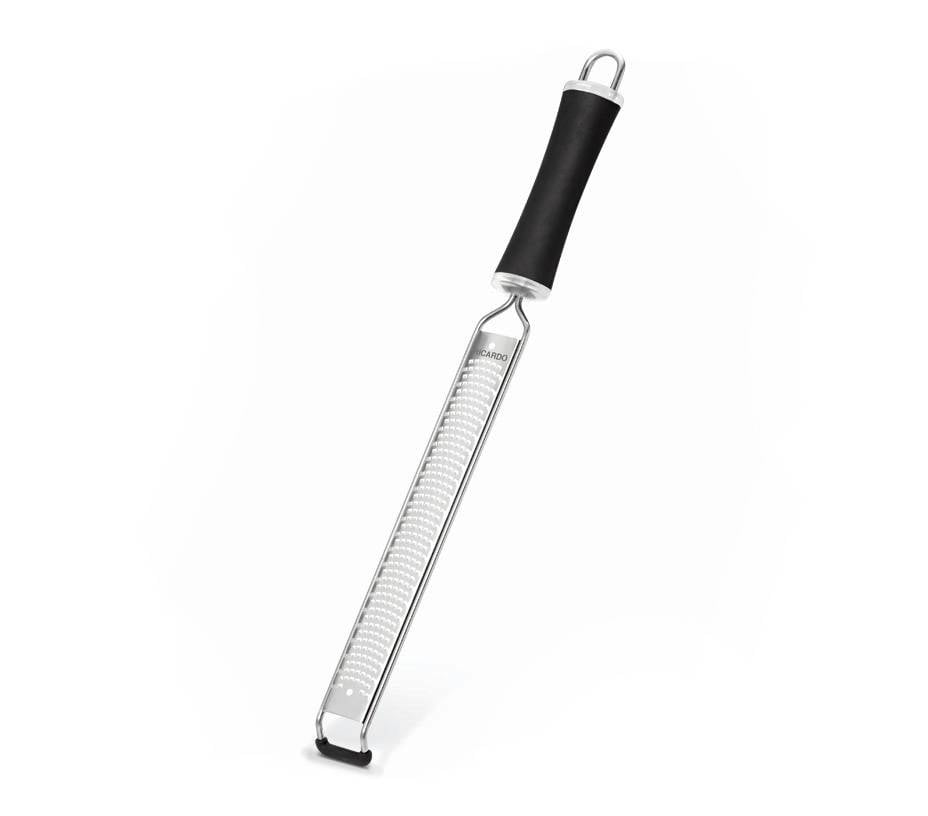 This long stainless steel grater with a fine blade is perfect for grating the zest of citrus fruits, as well as nutmeg or garlic. The handle and the non-slip strip allows for a comfortable and secure grip.
17.99 $
SHOP NOW