What a cool way to say "I love you" to your family: Bake them these mini molten chocolate cakes and drizzle with raspberry coulis. The combination of these two flavours will be love at first taste!
Preparation
With the rack in the middle position, preheat the oven to 400°F (200°C). Generously butter four 3/4 cup (180 ml) ramekins. Sprinkle with sugar. Place the ramekins on a baking sheet.

In the microwave oven, melt the chocolate and butter for 1 minute or until the butter has melted. Let rest for 2 minutes without stirring. Using a spatula, stir the mixture until smooth.

In a bowl, whisk the eggs and sugar with an electric mixture until the mixture is light and fluffy and doubles in volume. With the electric mixture on low speed, add the chocolate mixture, alternating with the flour and salt. Divide the batter among the ramekins.

Bake for 12 to 12 minutes or until the tops of the cakes are cooked. The centre of each cake should be runny. Remove the baking sheet from the oven and let rest for 5 minutes. Be careful, it's hot! Place each ramekin on a plate. Serve with raspberry coulis (see recipe), if desired.
To help you with this recipe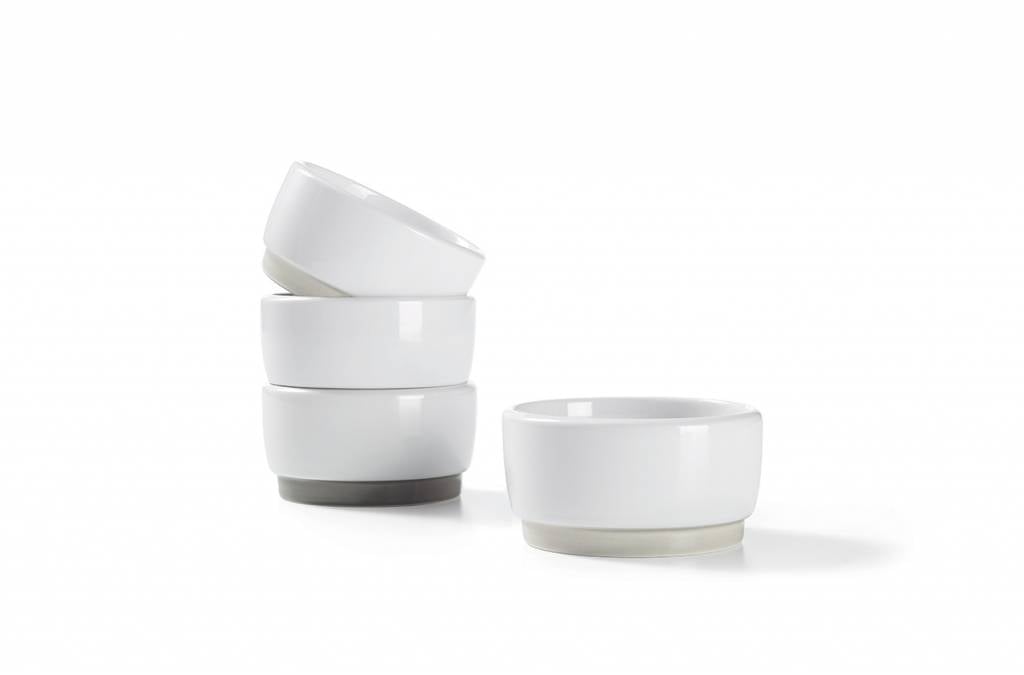 These ramekins are perfect for making crème brûlée, serving garlic butter or setting up ingredients for cooking. They are stackable for easy, compact storage.
15.99 $
SHOP NOW