The bright fruity punch of fresh salsa brings out the juiciness of the shrimp, which can be done in a pan or a la plancha. (Chopping them into thirds makes the shrimp more hand-food-friendly—your tabletop will thank us.) Stress reliever: This filling works hot or at room temperature, so no rush.
Preparation
Mango Salsa
Combine all the ingredients in a bowl. Season with salt and pepper and set aside.
Shrimp
In a large non-stick skillet over high heat, brown the shrimp in the oil. Add the garlic and cook for 2 minutes. Season with salt and pepper. Keep warm.
Avocado Purée
In a bowl, mash the avocados and lime juice with a fork. Season with salt and pepper.

Spread the avocado purée on the tortillas. Top with the shrimp and mango salsa.
To help you with this recipe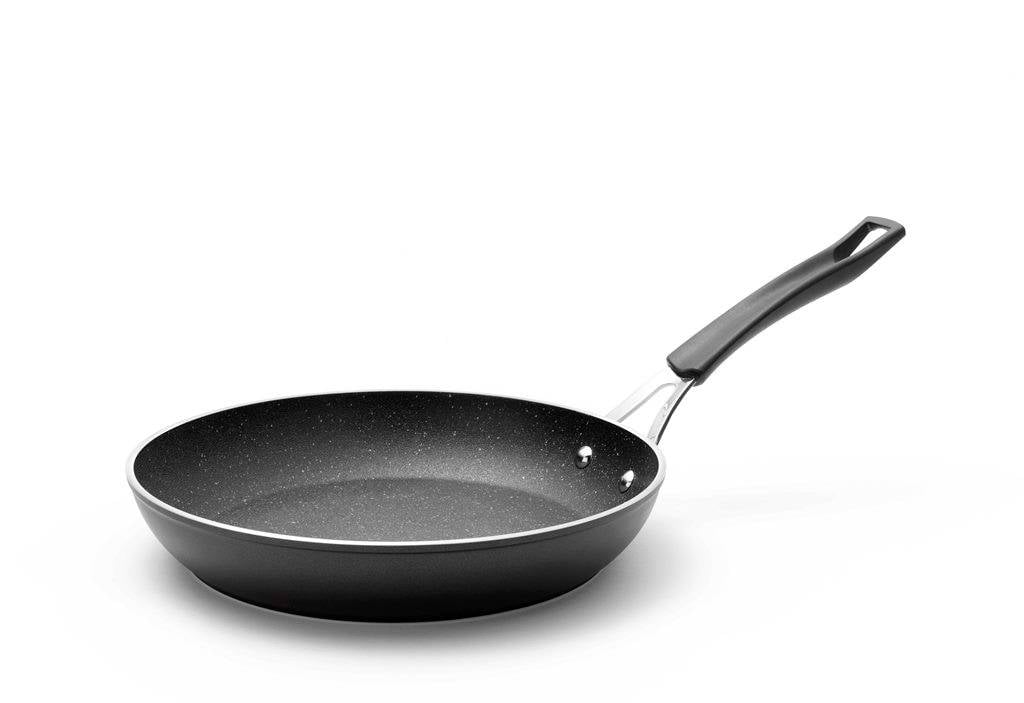 This forged aluminum frying pan is made with The Rock technology, a high-tech process that makes the pan three times more resistant than regular Teflon finish.
61.99 $
SHOP NOW