Preparation
In a large saucepan, bring the water, lemon juice and apples (without peeling or remove the core) to a boil.

Reduce the heat and simmer gently for 30 minutes uncovered. Do not crush the fruit during cooking.

Pour the apples into a sieve lined with cheesecloth and let drain for about 1 hour. You should yield about 1 litre (4 cups) of juice.

In the same saucepan, bring the juice and sugar to a boil. Reduce the heat and simmer for about 1 hour or until it begins to solidify. Try the plate test (see Box: Five jelly tips).

Carefully skim during cooking. Pour into hot sterilized jars.

Sterilize in boiling water for 5 minutes for a longer shelf life. The jelly should keep for 12 months at room temperature. Refrigerate after opening. The unsterilized jars can be stored for several weeks in the refrigerator.
Note
For a beautiful translucent and clear jelly You must let the juice drip from itself. Do not squeeze the fruit with a spoon to speed up the process. You want to prepare several different types of jelly? The principle is simple. Typically measure 250 ml (1 cup) sugar for each 250 ml (1 cup) of juice obtained of the cooked fruit. This amount of sugar seems too generous? It is necessary to allow the jelly to firm up and become less liquid. It is important to choose fruits that are rich in pectin such as grapes and plums, otherwise, add commercial pectin. The plate test This test verifies the consistency of the jelly. This same test can be applied to jams and marmalades. Put a small plate in the freezer for a few minutes until it is cold. When you are ready to test the consistency, remove the pan from heat to stop cooking and spoon approximately 5 ml (1 teaspoon) of jelly on the plate. Immediately place the plate back in the freezer for a few minutes. If the jelly doesn't set up enough, continue cooking for a few minutes and repeat the test again. And if the jelly doesn't firm up? The problem may be caused by a lack of pectin and/or acidity in the fruit. You can try to recover the jelly by boiling again. Flavouring the jelly To flavour the apple jelly, you can add fresh mint or rosemary at the end of cooking. Your jelly nicely garnish pork or lamb.
To help you with this recipe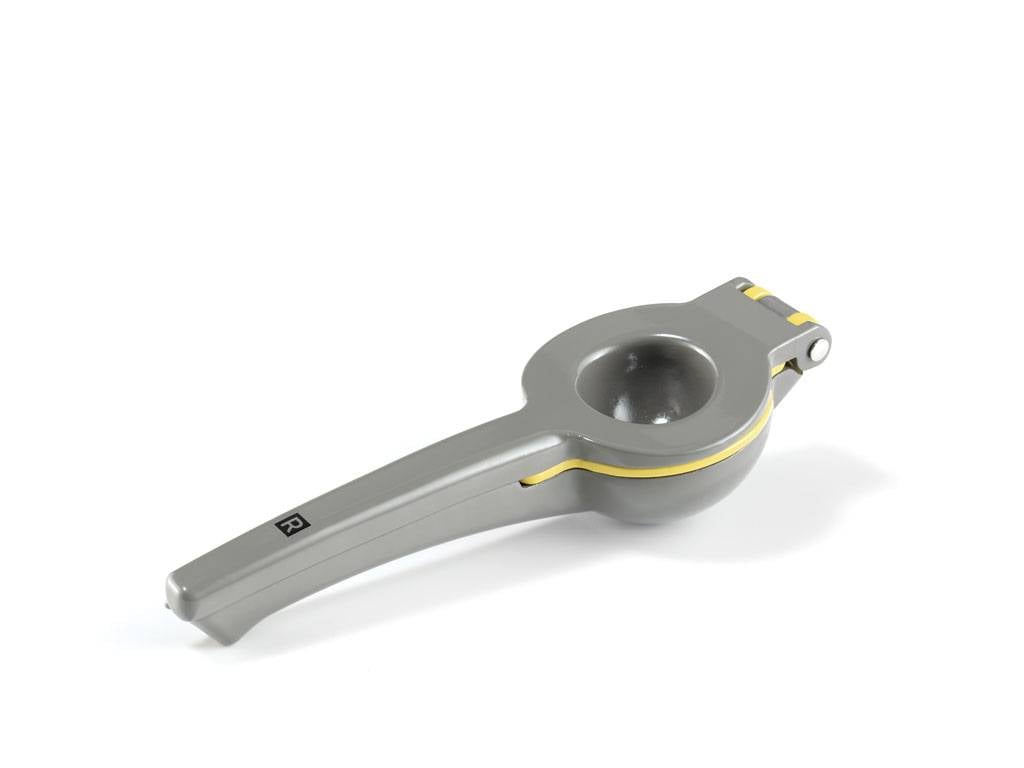 This enamelled cast-iron citrus juicer has two concave domes: one for limes and one for lemons. Designed to extract the maximum of juice without pulp or seeds.
18.99 $
SHOP NOW