No matter how many times you eat it, Caesar salad rarely tastes the same from one meal to the next. This is because the main challenge with this salad lies in perfecting the proportions of the ingredients. We're proud to say we've risen to the challenge and have succeeded in harmonizing all the rich and complex flavours that make up this classic salad.
Ingredients
Croutons
Capers
Dressing
Salad
Preparation
Croutons
With the rack in the middle position, preheat the oven to 325°F (165°C).

In an ovenproof skillet over medium heat, brown the bread in the butter. Season with salt. Continue cooking for 6 minutes or until the croutons are crispy.
Capers
In a small skillet over medium-high heat, fry the capers in the oil for 1 minute or until they begin to open. Drain on a plate lined with paper towel. Finely chop half the capers and set the remaining half aside.
Dressing
In a bowl, whisk the egg yolks with the lemon juice, anchovies, garlic and chopped capers. Slowly drizzle in the oil, whisking constantly, until the mixture reaches a mayonnaise-like consistency. Season with salt and pepper.
Salad
In a large bowl, combine the lettuce, grated cheese, three-quarters of the cheese shavings, three-quarters of the bacon and three-quarters of the croutons. Add the dressing and mix well. Divide the salad among 4 plates. Sprinkle with the remaining cheese shavings, bacon, croutons and fried capers.
To help you with this recipe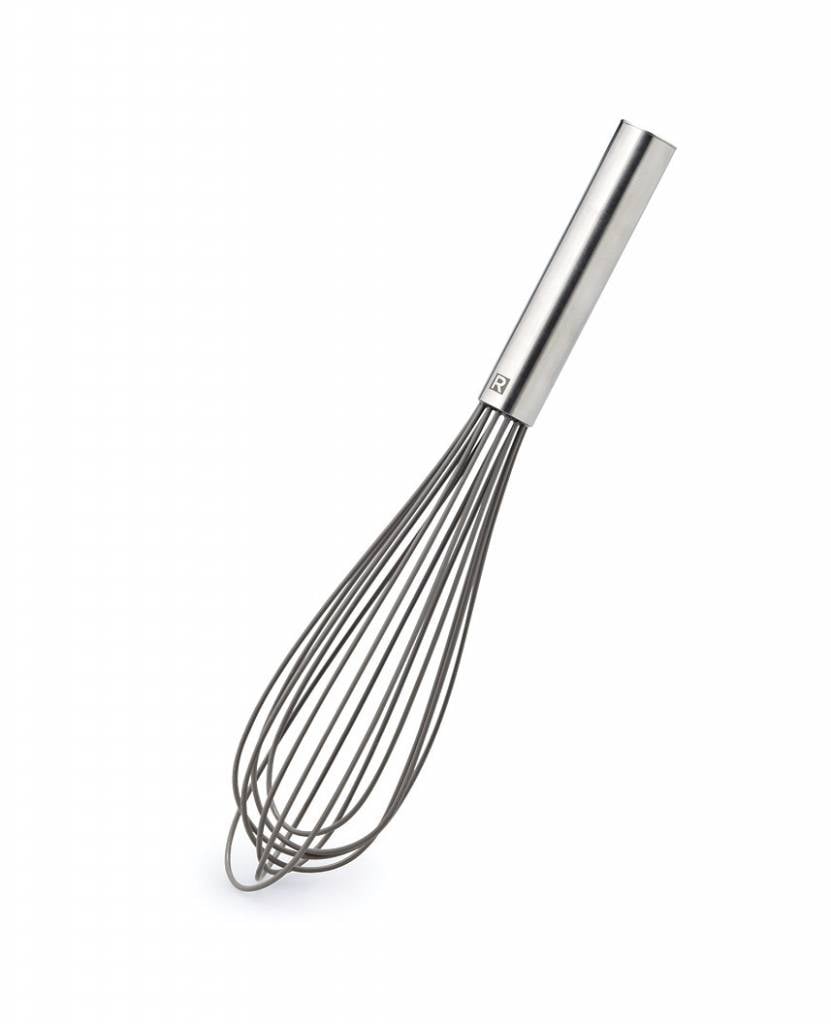 This silicone whisk allows you to whip cream, sauces and eggs efficiently.
12.49 $
SHOP NOW