When you want to punch up grilled fish, roasted chicken or vegetables, this perky green condiment adds tons of flavour in a flash.
Preparation
In a food processor, finely chop the garlic scapes and herbs. Use a spatula to scrape down the sides of the food processor as needed. Add the salt and pulse to combine.

The fresh herb and garlic scape salt will keep for 2 to 3 weeks in an airtight container in the refrigerator. Perfect seasoning for salad dressing, fish, grilled meat and vegetables such as tomatoes, kohlrabi and cucumbers.
To help you with this recipe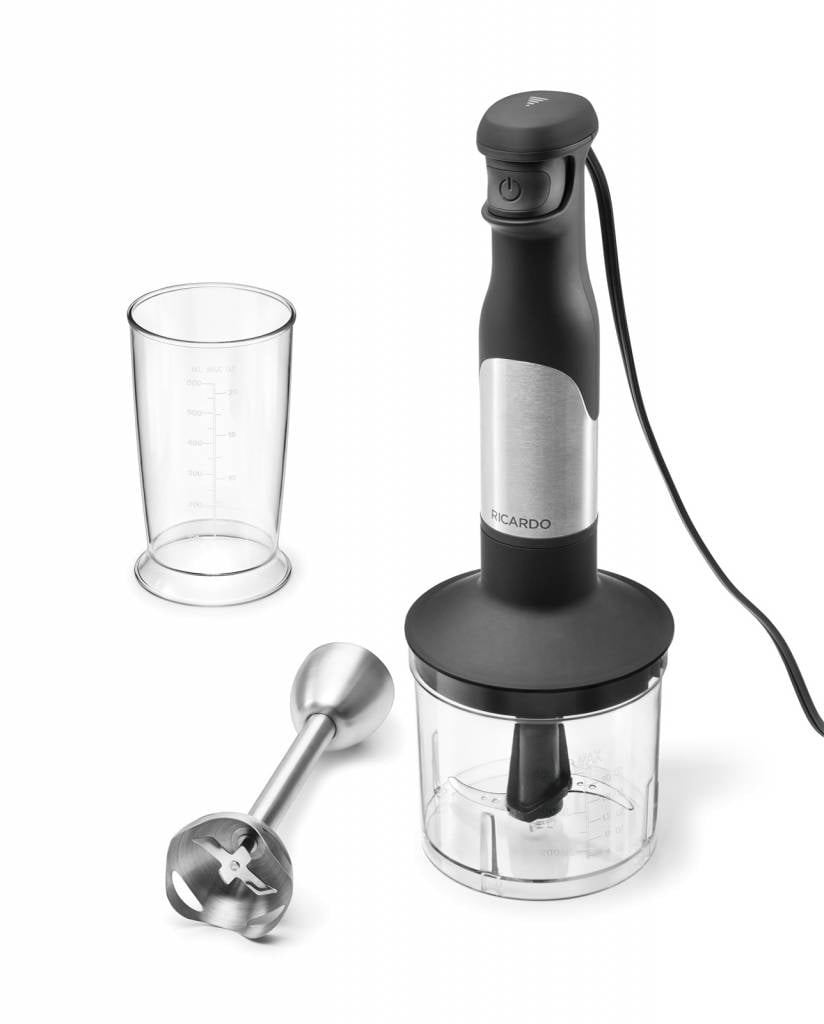 The RICARDO Hand blender features a stainless steel blender shaft that is perfect for making purées, sauces and soups directly in the cooking pot.
69.99 $
SHOP NOW