Looking to make homemade yogurt in your digital pressure cooker, multi-cooker or Instant Pot? This creamy recipe makes for a perfect snack or breakfast!
Preparation
In a pot over medium-high heat, bring the milk and milk powder to a boil, stirring constantly. Transfer to a bowl and let cool for 1 hour.

Add the yogurt starter and mix well. In a sieve set over a bowl, strain the mixture. Pour about 3/4 cup (180 ml) of the mixture into 1-cup (250 ml) sterilized glass jars (see note). Seal the jars and place in the pressure cooker. Add enough water to cover the jars halfway.

Cover and select the Yogurt function. Set the timer for 4 hours. Remove the jars from the water and dry with a clean cloth.

Refrigerate the yogurt for 4 hours. When ready to serve, garnish with fresh fruit, jam or granola, to taste. The yogurt will keep for 2 weeks in the refrigerator.
Note
In order to fit all of the glass jars in the pressure cooker at once, use tall, narrow jars, rather than short, wide jars.
To help you with this recipe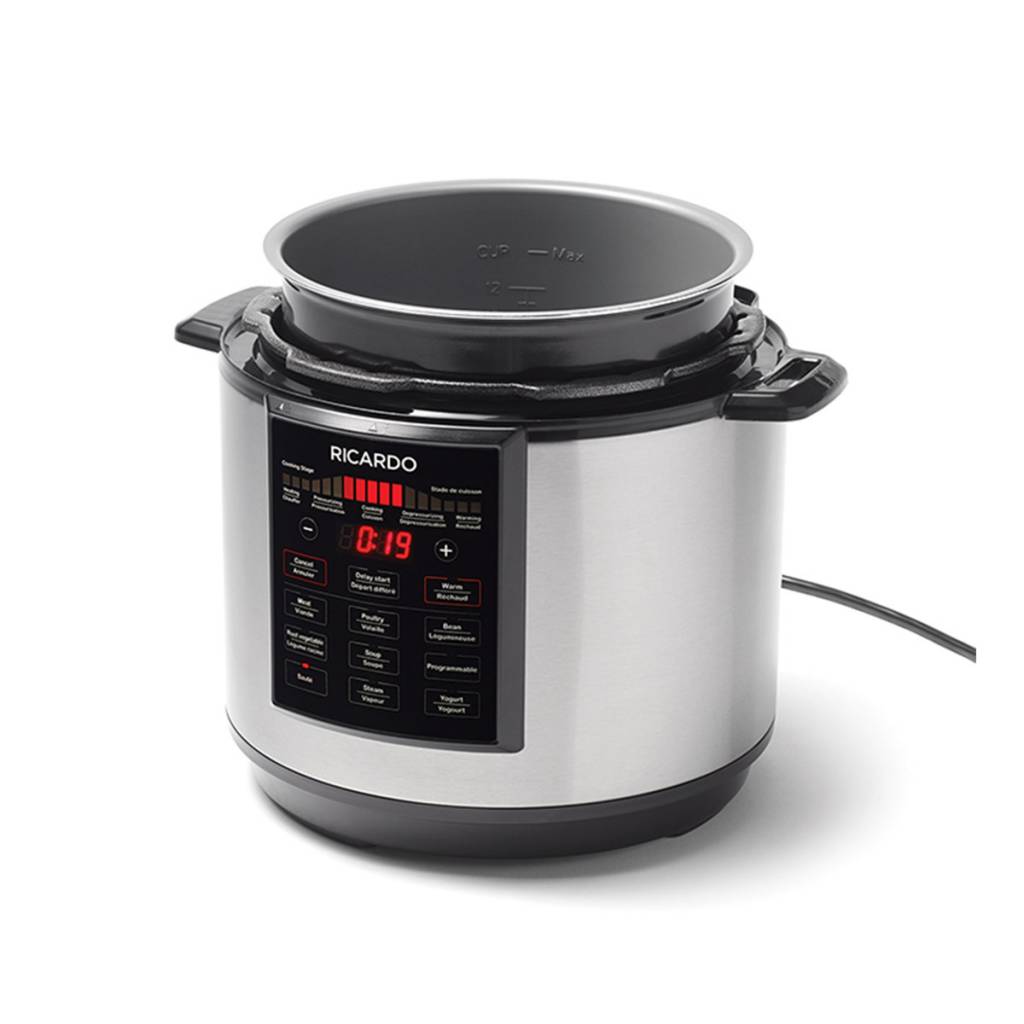 The RICARDO 6.3-quart (6 litre) pressure cooker lets you make delicious and flavourful meals bursting in record time. Both safe and efficient, it can prepare homemade broths, legumes, chicken, stews and even yogurt!
119.99 $
SHOP NOW