This Mexican-inspired burrito bowl recipe is so easy to put together, the kids can do it!
Ingredients
Rice
Meat
Corn Salad
Toppings
Preparation
Rice
In a pot, bring the water and salt to a boil. Add the rice and stir with a wooden spoon. Reduce the heat to low. Cover and cook for 18 minutes. Let sit for 5 minutes. Fluff the rice with a fork.
Meat
Meanwhile, in a non-stick skillet over medium-high heat, cook the meat in the oil along with the spices for 6 to 8 minutes or until golden, breaking the meat up with a wooden spoon. Add the chili sauce and cook for 30 seconds while stirring. Keep warm.
Corn Salad
In a bowl, combine all of the ingredients. Season with salt and pepper.

Divide the rice, meat and corn salad among four bowls. Garnish with the cheese, a piece of avocado (peel before serving) and a spoonful of sour cream. Drizzle with lime juice.
To help you with this recipe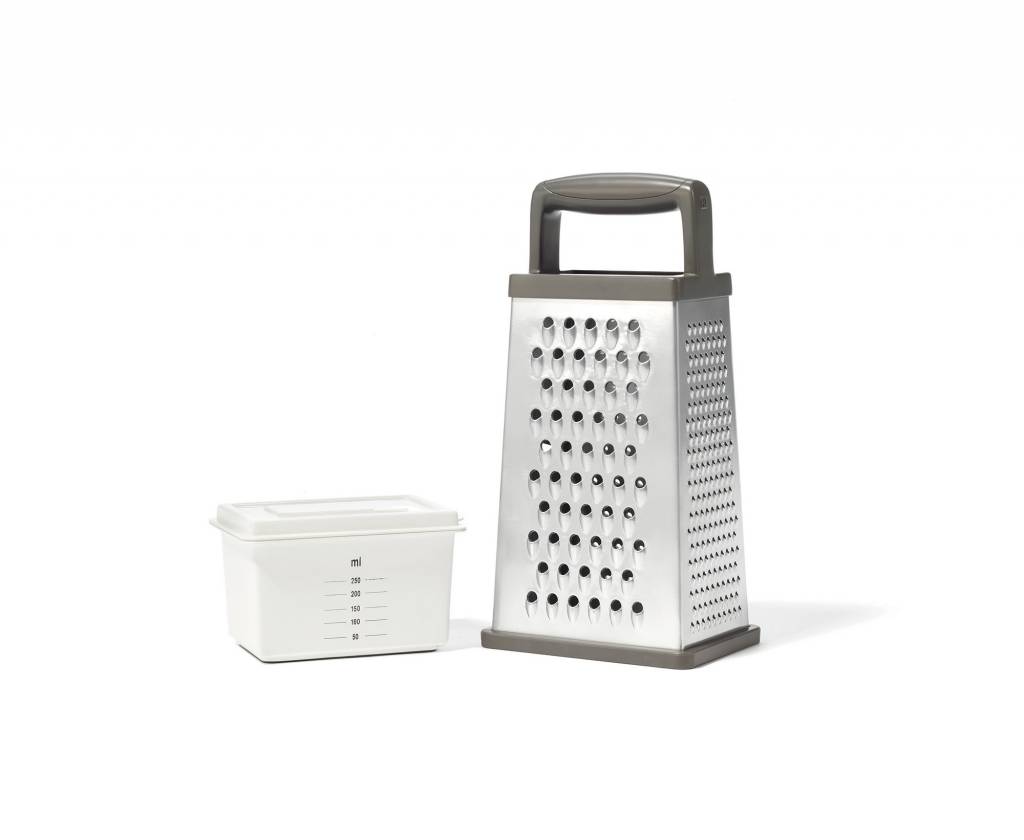 This 4-sided grater can do everything from zest lemons to grate potatoes. Its non-slip base provides comfort and stability. With the graduated container, freshly grated ingredients can be stored in the refrigerator.
29.99 $
SHOP NOW