Want to avoid cake or pie after a massive holiday feast? This caramel and chocolate bites are the perfect treat to satisfy that craving for something sweet.
Ingredients
Cookies
Almond Caramel
Toppings
Preparation
Cookies
In a bowl, cream the butter, icing sugar, vanilla and salt with an electric mixer. Add the egg yolk and mix until smooth. With a wooden spoon, stir in the flour.

On a work surface, form the dough into a log and cut into 24 equal pieces. Roll each piece into a ball and place in the cavities of a non-stick mini muffin tin. Press the balls down to evenly cover the bottom of each cavity. Refrigerate for 30 minutes.

With the rack in the middle position, preheat the oven to 350°F (180°C).

Bake the cookies for 10 minutes or until the edges are starting to brown. Let cool on a wire rack.
Almond Caramel
In a small pot, bring the sugar and water to a boil. Cook without stirring until an amber caramel forms. Off the heat, gradually add the cream and butter. Watch out for splattering. Bring to a boil again, while stirring, until the caramel is smooth. Add the almond butter. Cook for 1 minute longer while stirring. Remove from the heat.
Assembly
Divide the caramel among the cookies, about 1 tsp (5 ml) per cookie. If needed, gently reheat the caramel to make this step easier. Top the cookies with the almonds before the caramel hardens. Refrigerate for 15 minutes.

Lightly press on the edge of each caramel bite with the tip of a butter knife to unmould from the muffin tin. Place on a parchment paper-lined baking sheet.

Drizzle the chocolate over each caramel bite. The caramel bites will keep for 1 week in an airtight container at room temperature or in the refrigerator.
To help you with this recipe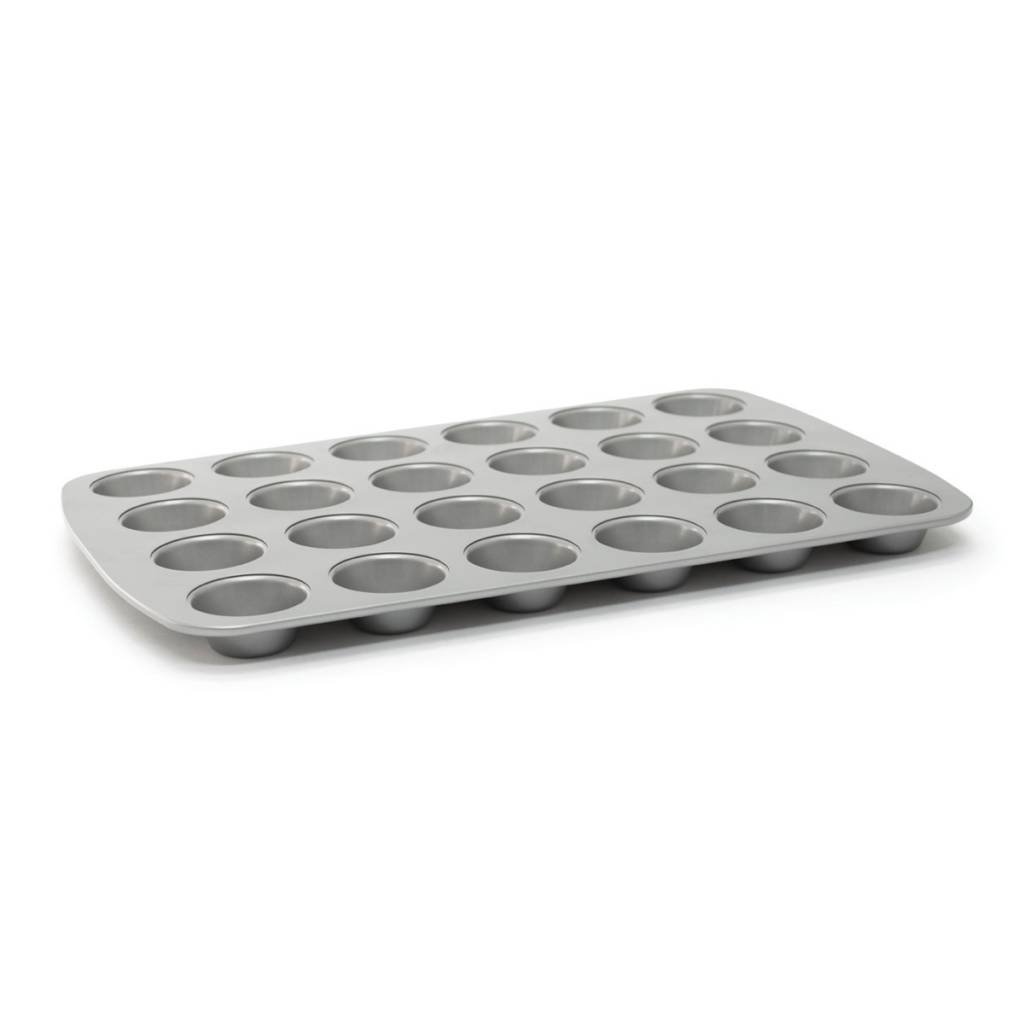 This RICARDO 24 mini-muffin pan lets you easily bake scrumptious cupcakes and muffins, as well as a variety of homemade desserts and hors d'oeuvres. Its non-stick coating ensures excellent heat distribution, easy unmoulding and efficient cleaning.
20.99 $
SHOP NOW