This recipe for gluten-free doughnut holes will be a surefire hit this holiday season!
Ingredients
Coating
Doughnut Holes
Preparation
Coating
In a bowl, combine the sugar and cinnamon. Set aside.
Doughnuts
In a bowl, combine the flour, ground almonds, baking powder and salt.

In another bowl, beat the eggs, sugar and vanilla with an electric mixer until the mixture triples in volume and falls from the beaters in a ribbon, about 5 minutes. Add the applesauce. With the machine on low speed, add the dry ingredients alternating with the buttermilk. Let the batter rest for 15 minutes.

Meanwhile, preheat the oil in a deep fryer to 350°F (180°C). Line a baking sheet with two layers of paper towel.

With a 1-tbsp (15 ml) ice cream scoop, drop 12 balls of batter at a time into the hot oil. Watch out for splattering. Cook for 3 minutes or until the doughnuts are nicely golden, turning them over once halfway through. Drain on the paper towel. Let cool for 1 minute, then toss in the sugar coating.
To help you with this recipe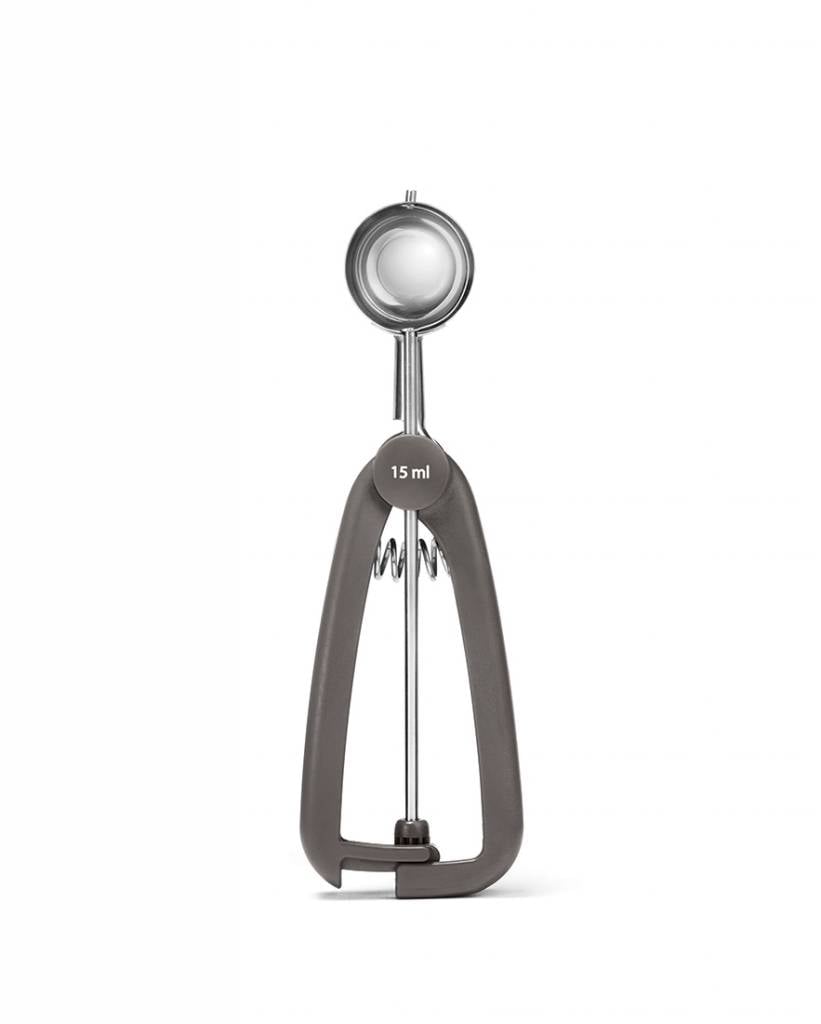 This small portioning scoop is ideal for making uniform meatballs, cookies or meringue. It can also be used to make melon balls to elevate tarts or fruit salad.
17.99 $
SHOP NOW