Preparation
Divide the tonic water between two wine glasses or wide cocktail glasses.

In a cocktail shaker, vigorously mix the remaining ingredients, except for the dried roses. Filter into the glasses.

Decorate each glass with some dried roses and a piece of grapefruit zest, first pressing it around the rim of the glass.
Note
Edible dried flowers or products derived from flowers are available in some specialty shops or health food stores. Rose water can be found in the baking aisle of most supermarkets.
To help you with this recipe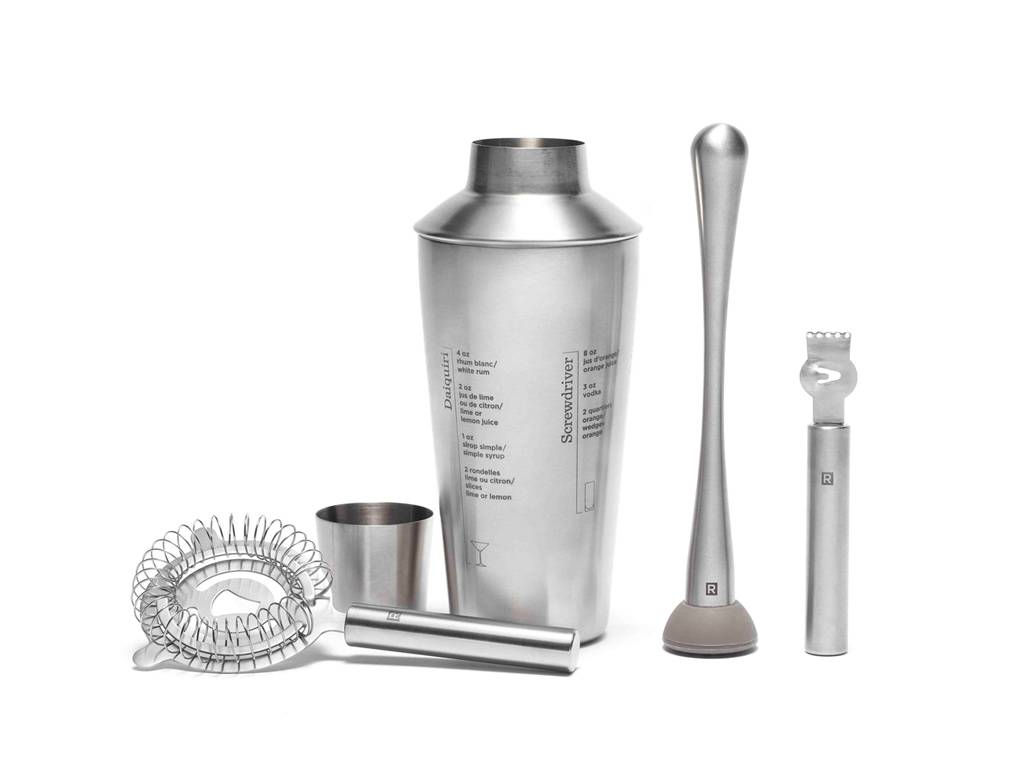 This kit includes all the accessories you'll need for making cocktails. The shaker is large enough to mix two cocktails at once and it's engraved with five of Ricardo's favourite cocktail recipes.
56.99 $
SHOP NOW