These tasty treats star homemade marshmallows, which are coated in melted dark chocolate and topped with puffed quinoa crisped to perfection!
Ingredients
Marshmallows
Quinoa
Coating
Preparation
Marshmallows
Line an 8-inch (20 cm) square pan with plastic wrap and oil lightly.

In a pot off the heat, sprinkle the gelatin over the water. Let bloom for 5 minutes. Add the sugar and heat over medium heat, without letting the mixture boil, until the gelatin and sugar have dissolved.

Pour into a bowl. Add the corn syrup and vanilla. Whisk with an electric mixer until firm peaks form, about 10 minutes. Spread the mixture evenly in the prepared pan, smoothing out the surface with a spatula. Let cool at room temperature until set, about 2 hours.
Quinoa
With the rack in the middle position, preheat the oven to 350°F (180°C). Line a baking sheet with a silicone mat or parchment paper.

Spread the quinoa out on the prepared baking sheet. Bake for 5 minutes or until crispy. Transfer to a bowl. Set the baking sheet aside.

In another pot, bring the water and sugar to a boil. Cook without stirring until a golden caramel forms. Remove from the heat. Immediately add the quinoa to the pot. Using a spatula, stir to thoroughly coat the quinoa in the caramel. Pour immediately onto the reserved baking sheet and spread out in a thin layer. Let cool completely at room temperature. On a work surface, finely chop the caramelized quinoa. Set aside.
Coating
In a bowl, combine the cornstarch and icing sugar. Line a baking sheet with a silicone mat or parchment paper.

Sprinkle a work surface and the blade of a knife with some of the cornstarch mixture. Unmould the marshmallows. Cut into 64 cubes. Coat in the cornstarch mixture. Place the marshmallows in a sieve and shake to remove any excess coating.

Insert a small skewer into a marshmallow and coat in the melted chocolate. Let the excess drip off. Sprinkle with the caramelized quinoa. Place on the prepared baking sheet. Repeat with the remaining marshmallows. Reheat the chocolate over a double boiler or in the microwave oven as needed. Let the marshmallows set for 3 hours at room temperature.

The marshmallows will keep for 5 days in an airtight container at room temperature.
Note
We used a dark chocolate with a 50 to 58% cocoa content.
To help you with this recipe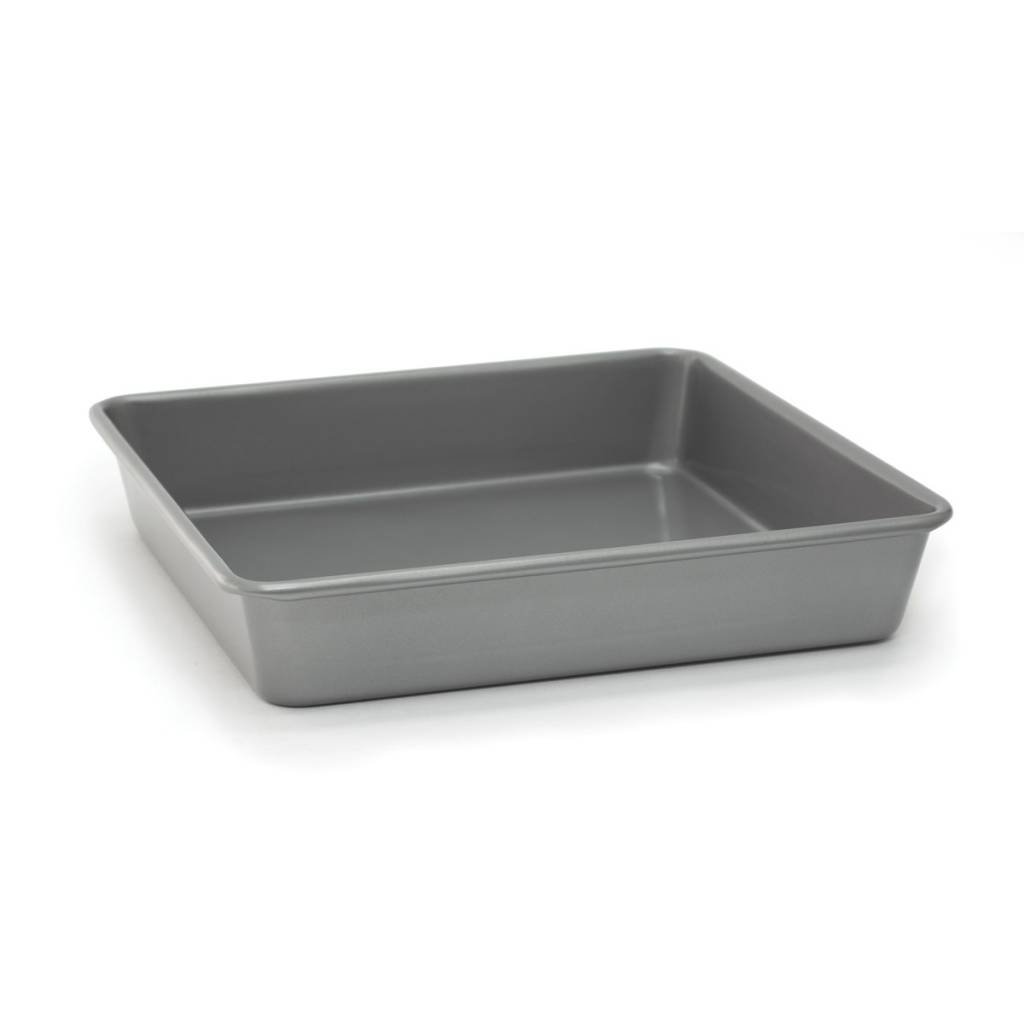 This non-stick square pan is the ideal size for baking granola bars, date squares or sugar fudge. Its durable non-stick coating and slightly rounded corners ensure even cooking as well as easy unmoulding and cleaning.
17.99 $
SHOP NOW