This deconstructed mille-feuille is served in a jar and includes a deliciously decadent salted butter caramel sauce.
Ingredients
Pastry Cream
Puff Pastry
Toppings
Preparation
Pastry Cream
In a small pot off the heat, whisk together the sugar and cornstarch. Add the egg yolks and mix well. Add the milk, cream and vanilla. Bring to a boil over medium heat, stirring constantly and scraping the bottom and sides of the pot, until the mixture has thickened. Remove from the heat. Add the butter. In a sieve set over a bowl, strain the pastry cream to remove any lumps.

Cover with plastic wrap directly on the surface of the cream. Let cool and refrigerate for 2 hours or until completely chilled. When ready to use the pastry cream, mix with a spatula until creamy and smooth.
Puff Pastry
Meanwhile, with the rack in the middle position, preheat the oven to 400°F (200°C). Line a baking sheet with parchment paper.

On a lightly floured work surface, roll the puff pastry out to a 10-inch (25 cm) square. Place on the baking sheet.

With a pastry brush, cover the surface of the dough with the melted butter and sprinkle with the sugar. Place a piece of parchment paper over the dough and cover with a second baking sheet.

Bake for 30 minutes or until golden. Remove the top baking sheet. Let the puff pastry cool in the baking sheet set on a wire rack. On a work surface, cut the puff pastry into 36 squares, each about 1 1/2 inches (4 cm).
Toppings
In a bowl, whisk the cream, icing sugar and vanilla with an electric mixer until firm peaks form. Transfer the whipped cream to a pastry bag fitted with a ½-inch (1 cm) plain tip.

In twelve 1-cup (250 ml) jars, place 1 tbsp (15 ml) of the salted butter caramel and 1 square of puff pastry. Top with the pastry cream and a second square of puff pastry. Garnish with the whipped cream and a final square of puff pastry inserted vertically into the cream.
Note
You can assemble the jars 1 day in advance. Add the final square of puff pastry just before serving.
To help you with this recipe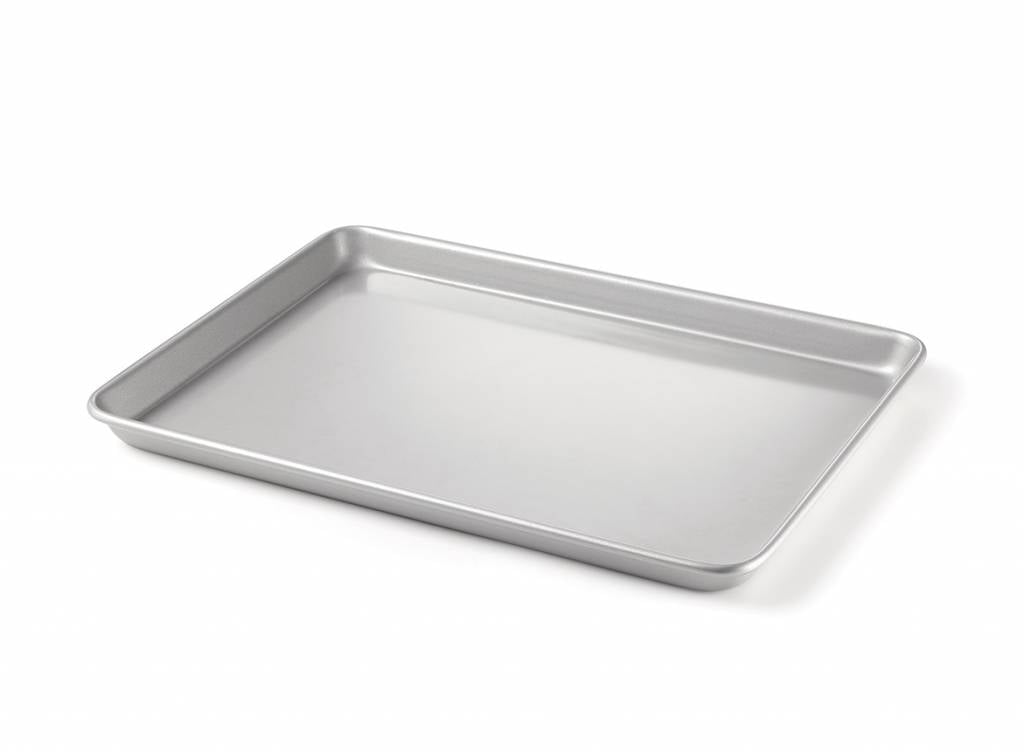 This must-have cooking accessory is perfect for baking cookies, pastries, meat or a whole meal making sheet pan dinner and getting the weeknight meal on the table fast.
25.99 $
SHOP NOW