Baking project! Why not make this recipe for deliciously gooey, fluffy sticky buns? Bonus: they're vegan!
Preparation
Buns
In a small bowl, combine the water and yeast. Let sit for 5 minutes until the yeast has completely dissolved.

In a stand mixer fitted with the paddle attachment, combine 3 cups (450 g) of the flour with the sugar and salt. Add the yeast mixture, coconut milk and vanilla. Mix until smooth. Add the coconut oil and mix for 5 minutes or until smooth. Stir in the remaining 1/4 cup (40 g) of flour until the dough comes together. Cover tightly. Refrigerate for 8 hours or overnight (see note).
Topping
Lightly brush a 13 x 9-inch (33 x 23 cm) glass baking dish with coconut oil. In a bowl, combine the coconut oil, brown sugar, maple syrup and cinnamon until smooth.

On a lightly floured work surface, roll the dough out to a 13 x 13-inch (33 x 33 cm) square about ½ inch (1 cm) thick.

Using a spatula, spread the topping over the entire surface of the dough. Roll the dough into a cylinder. Cut into 12 slices. Arrange in the baking dish, cut sides facing up. Cover with a clean, damp dishcloth or plastic wrap. Let rise in a warm, humid spot for 45 minutes or until doubled in volume.

With the rack in the middle position, preheat the oven to 350°F (180°C).

Bake the sticky buns for 35 minutes or until golden. Pass a thin blade between the side of the baking dish and the cinnamon buns. Place a large serving plate or wooden cutting board over the baking dish. Turn the baking dish over so that the sticky buns fall onto the plate. Remove the baking dish. Let cool for 15 minutes before serving.
Note
It is important to rise the dough in the fridge. Using coconut oil instead of butter makes for a softer, stickier dough that is harder to work with at room temperature. When the dough is chilled overnight, it is easier to roll out, handle and portion, and yields a better final result.
To help you with this recipe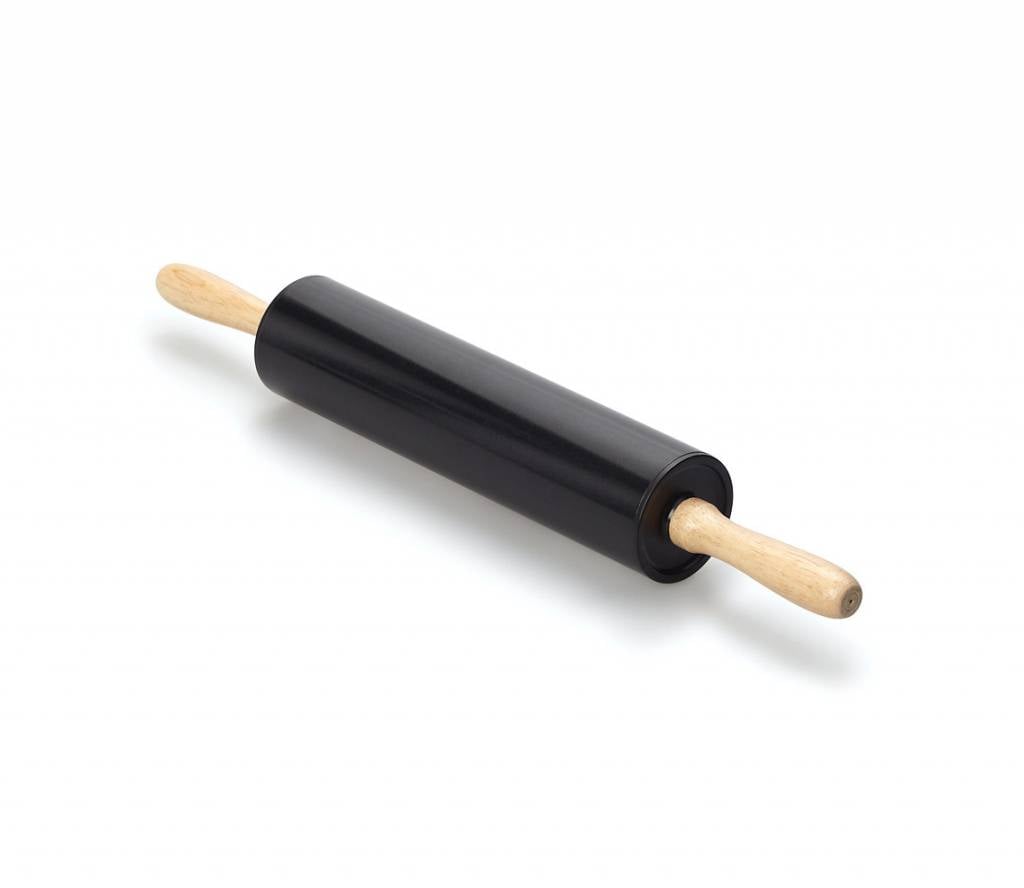 Every good cook should have this rolling pin in their kitchen. It is worthy of professional pastry chefs. This rolling pin is non-stick and solid, and hard wood handles provide stability and comfort.
20.99 $
SHOP NOW